What You Didn't Know About Joe Biden's Dogs, Major And Champ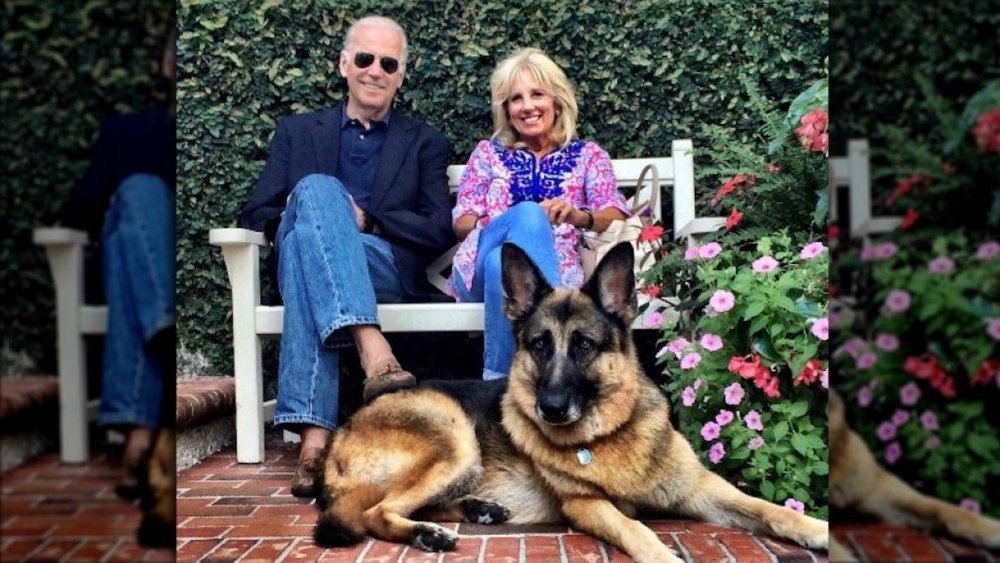 Instagram
While 2020 may have "gone to the dogs," 2021 could see a new U.S. president with dogs! According to Business Insider, owning a pooch is a time-honored White House tradition, with 30 out of 44 U.S. presidents having at least one, dating back to George Washington. In fact, President Donald Trump is the first commander-in-chief to not have a "president's best friend" in 100 years, per BI. Although daughter Ivanka did pick up a pup in 2019, the departure hasn't gone unnoticed (with even a political ad by "Dog Lovers For Joe" being launched). Politics aside, it's hard to argue having dogs roam the White House isn't joyous!
Meanwhile, Democratic nominee Joe Biden got his first four-legged friend in 2008, per Poltico. (Does that year ring a bell?) According to Obama.org, when then-nominee Barack Obama promised his daughters a dog if elected president, Biden followed suit. Soon, Bo joined the Obamas — who also adopted Sunny in 2013 — and the Bidens bought 3-month-old German Shepherd Champ from a breeder in Pennsylvania. Aw! 
But Biden's choice to purchase from a breeder instead of adopting didn't sit — or stay — too well with some groups. "We are surprised that Sen. Biden chose to purchase a dog from a commercial kennel since he has been a leader on animal-protection issues," Humane Society's Michael Markarian said at the time, per Christian Science Monitor. Well, scroll down to see how Joe and Jill Biden fixed that problem (not that kind of fixed!) later on.
Joe and Jill Biden adopted a second dog in 2018 after backlash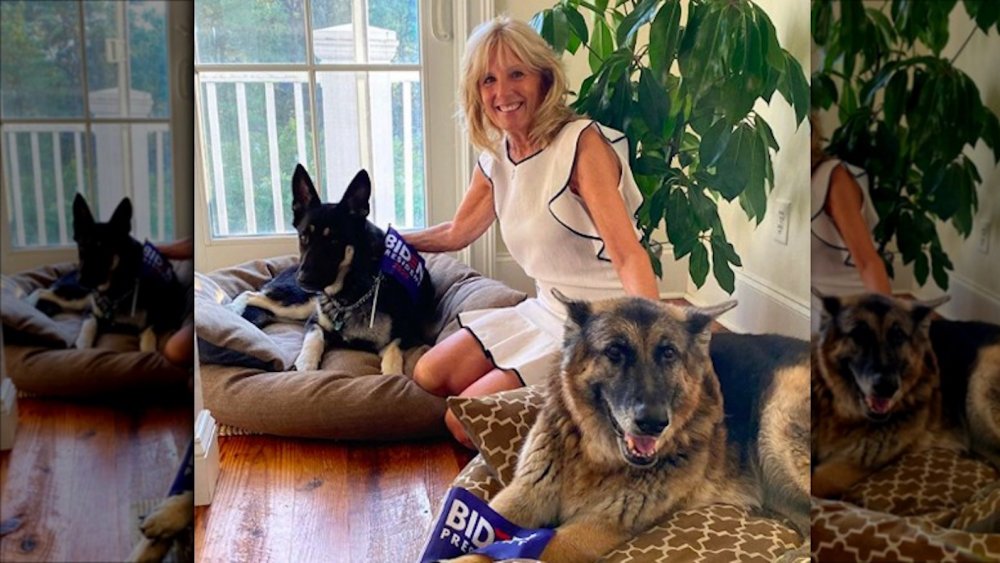 https://www.instagram.com/p/CEXsrxxBMEn/
How did Joe Biden and wife Jill Biden follow up the backlash from their decision to buy their first dog, Champ, from a breeder? By adopting, of course! According to BuzzFeed News, four-legged friend Major joined the Bidens in 2018; he is a rescue dog from the Delaware Humane Association. 
According to The Bark, the adoption started with Joe's daughter Ashley sending her father a Facebook post with information about a litter of six German Shepherd pups who had been exposed to toxins and had been hospitalized. The puppies were being fostered and were having minor health issues, and it was during that time that the Bidens decided to step up and make a "Major" addition to the family! 
The black-coated cutie was adopted soon after, and the Delaware Humane Association marked the adoption with a sweet Instagram post. "Today is Major's lucky day! Not only did Major find his forever home, but he got adopted by [former] Vice President Joe Biden & Dr. Jill Biden!" They continued, "The Bidens have gotten to know Major while fostering him and are now ready to make the adoption official. Best of luck and thank you for being one of our Friends for life!" Since then, both German Shephards, Major and Champ, have become an integral part of the Biden's family and their social media, with Jill especially posting plenty of pup-filled pics. Perhaps they'll be presidential pets soon!