The Transformation Of Gabriel Chiu From Bling Empire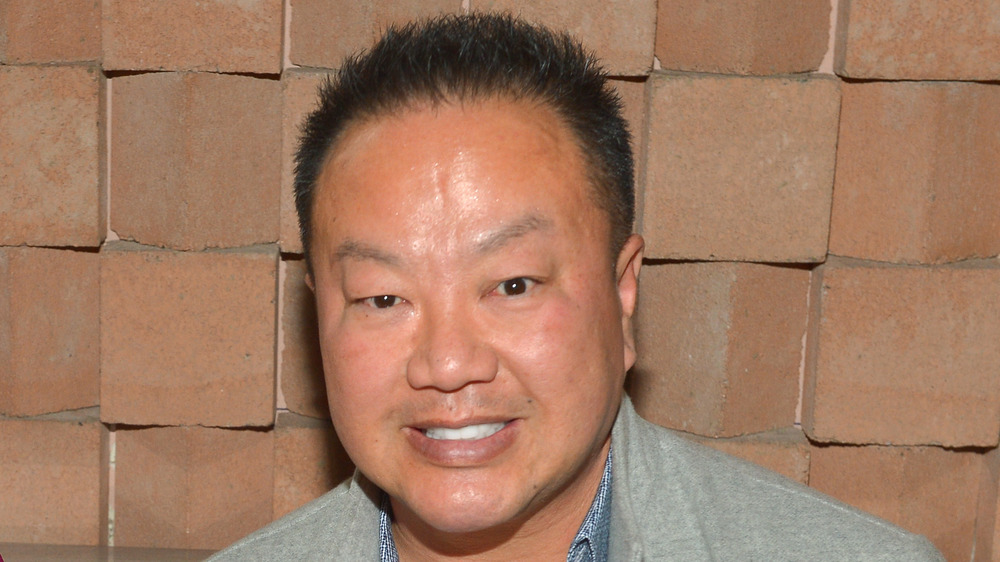 Donato Sardella/Getty Images
What do you get when you combine the ultra glam of the SoCal world with a group of loving, rambunctious, and stunning friends? Babe, you get Bling Empire. The Netflix series quickly soared to the top 10 list and it makes sense why. Not only is the show an endless homage to couture and some very covetable zip codes, but it also brings Asian representation that was frankly lacking in the world of reality TV. Kelly Mi Li, a fan-favorite from the series, told People: "I'm so proud. I'm so excited. Hopefully this can add to more of the Asian representation in mass media."
There were several likable individuals who made up the glitzy cast of Bling Empire. Another fan favorite was Anna Shay, who knows how to host a killer party and throw some shade through seating arrangements. (Gotta love rich people!) Fans were also obsessed with Kane Lim, who has the most enviable shoe collection ever and seems to be talented at keeping the peace.
Fans also, obvs, loved Christine Chiu who could serve a look and proudly showed off her son, Gabriel III, aka "Baby G." How about her hubby? We saw a lot of Dr. Gabriel Chiu. Christine, with zero chill, was sure to mention that he was the direct descendant of the Song Dynasty. Hey, if we had that kind of cred, we'd brag too. So let's get the scoop on this would-be emperor.
Dr. Chiu didn't stop working, even for Bling Empire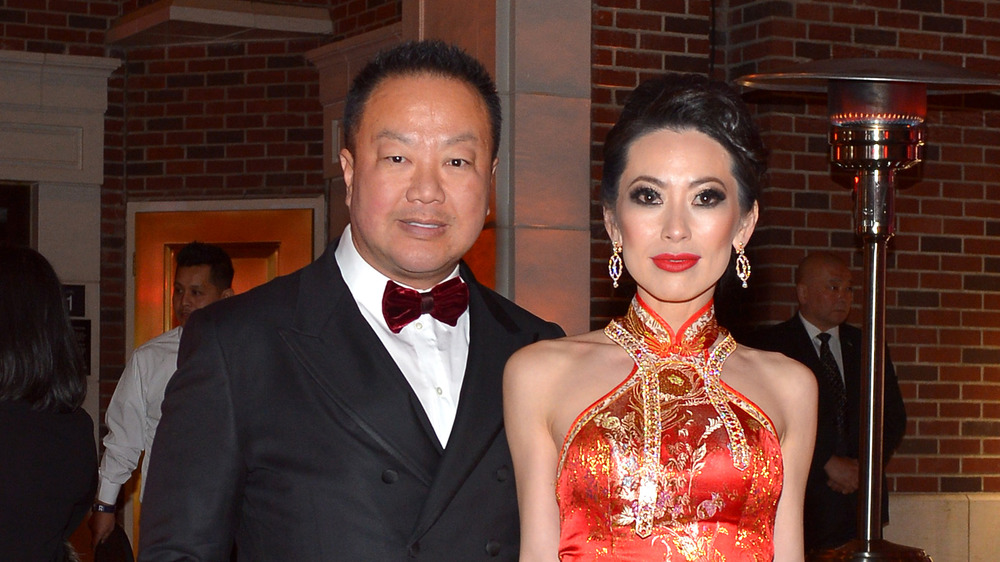 Donato Sardella/Getty Images
When he's not waiting for the throne (just kidding — that chance is long gone with the fall of the Song dynasty in the 1300s), Dr. Gabriel Chiu works at Beverly Hills Plastic Surgery. Obviously, Gabriel had to do some major schooling to get where he is. According to his website, he graduated with an undergrad in Microbiology and Immunology from UC Berkeley in 1989. From here, he went on to graduate from the College of Osteopathic Medicine of the Pacific-Western University of Health Sciences, earning a doctorate in Osteopathy.
The best part of Bling Empire is that viewers get to see the personal lives of these remarkable people, and one of the big story-lines for Gabriel and his wife, Christine Chiu, is their difficult fertility journey with "Baby G." There were moments of tension between the couple as they discussed whether to have a second child and even considered surrogacy. Parental approval was a very important thing to Gabriel, and he even called his parents to ask their permission to pursue surrogacy in one episode. They ended up saying yes, but he and Christine decided by the end of the series to remain a family of three.
Gabriel's Instagram account is a mix of surgical procedures and family shots, so he's got the professional and the personal in one lovely place. So even though he's got mega millions in the bank, Gabriel's still a devoted doctor and clearly loves his work. No money or Netflix stardom has changed that.