Wendy Williams Reveals How She Really Feels About Her Ex-Husband's Alleged Mistress Sharina Hudson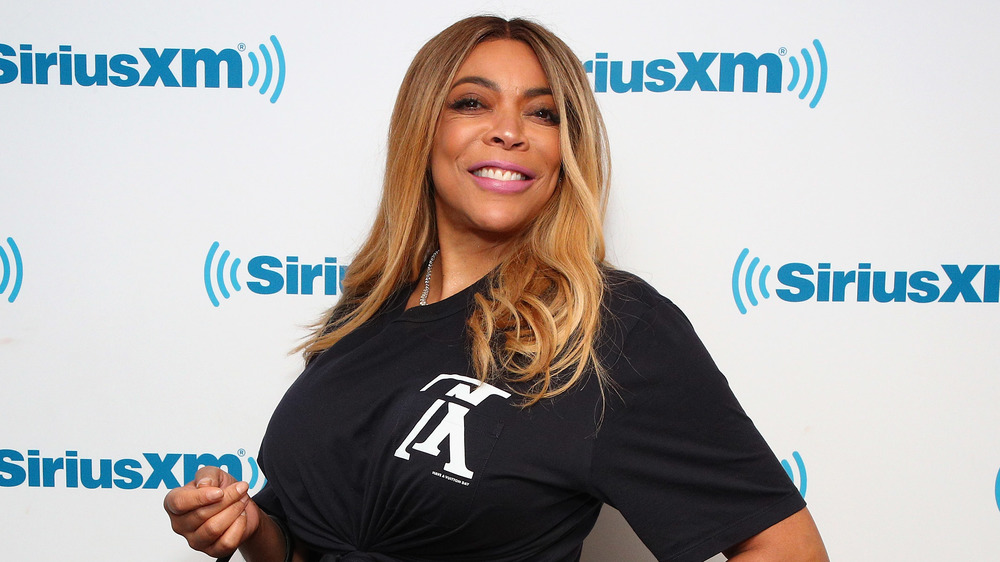 Astrid Stawiarz/Getty Images
We all know that Wendy Williams is never the one to shy away from throwing shade. However, in a late January 2021 episode of The Wendy Williams Show, Wendy's shady comments got rather personal. After sharing a clip from her documentary film Wendy Williams: What a Mess! — which is set to follow the premiere of her Lifetime biopic Wendy Williams: The Movie in January 2021 — the talk show host welcomed her ex-husband's alleged mistress Sharina Hudson to her "Hot Topics" segment.
"Welcome to Hot Topics, Sharina Hudson!" Williams said, taking a sip from her tea. "Getting out of my car ... with my money." In a bold move, one in true Wendy fashion, she left her audience stunned by name-dropping the baby her ex-husband Kevin Hunter allegedly fathered with the massage therapist, per Entertainment Tonight Canada. The controversial talk show host continued with a vicious smile, "Good morning, Journey. She'll be almost three — I think she'll be three next month, don't you know." Yikes. 
Although it is not the first time that Williams has publicly addressed Hudson and Hunter's alleged affair on her show, the shocking moment has everybody talking about how the TV personality really feels about Sharina Hudson.
Wendy Williams does not want to meet Sharina Hudson's daughter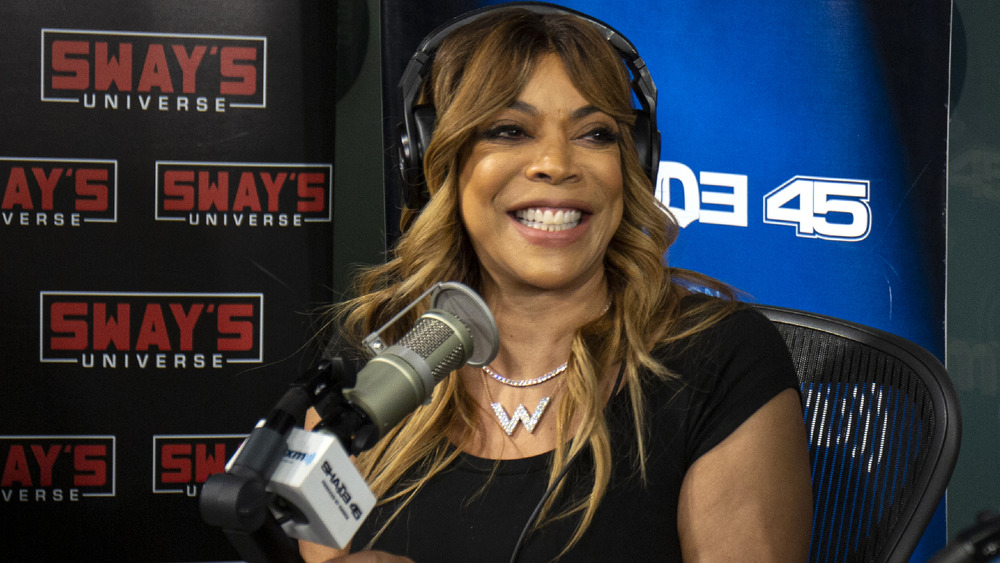 Santiago Felipe/Getty Images
Even after divorcing Kevin Hunter in 2019, after 22 years of marriage, amid his cheating scandal, Wendy Williams has found it in her heart to forgive him. "I don't regret meeting him. I don't regret falling in love with him," she told Entertainment Tonight Canada in January 2021. "I don't regret expressing my love on radio and TV about him, even though I knew that he was a cheat and I knew was gonna divorce him."
Although she may have forgiven her ex, Williams is not extending that same grace to his alleged mistress Sharina Hudson. When asked if she ever met Hudson's child, she had a simple yet shady answer: "No, why would I want to meet her? I don't know her. And I don't want to know her... She'll want to meet me first, though."
Additionally, she told Entertainment Tonight that while she expects to see Hunter at their son Kevin Hunter Jr.'s college graduation and other important family events, she also expects him not to have a lady on his arm. "His dad will always be his dad. I haven't seen change in that way from him," she said. "But what I do see is my tolerance from afar to understand that he will be required to be at Kevin's graduation from college, and he will be required to have better taste than to bring the side piece and the little girl, because I would not bring the next man to my son's college graduation."