The Truth About Brittany Matthews' Pregnancy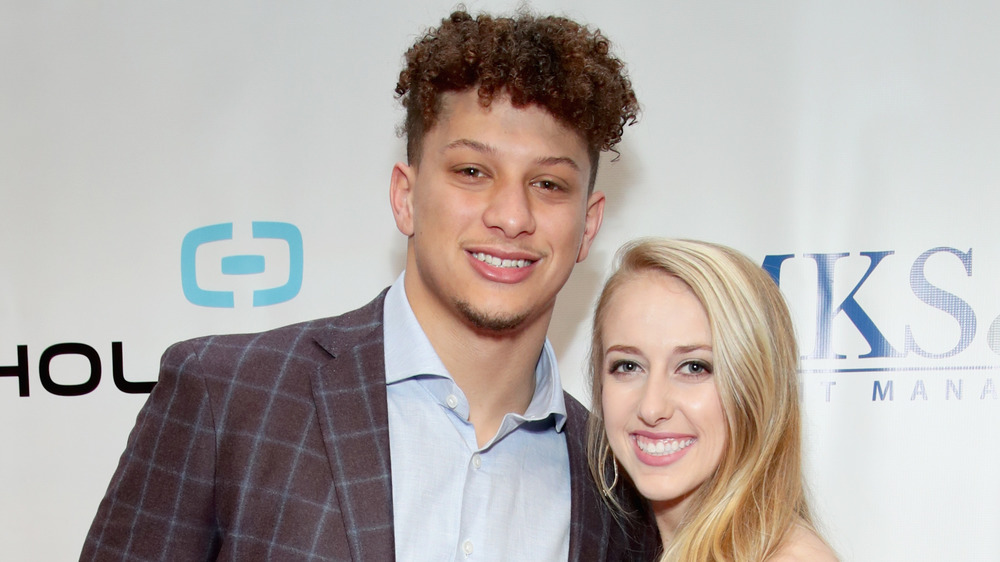 Cindy Ord/Getty Images
Sept. 1, 2020 was a big day for the Kansas City Chiefs, because that's when they received their Super Bowl rings, which is obviously a major life milestone. However, Patrick Mahomes had two big things to celebrate that day. He got engaged to Brittany Matthews after dating for eight years, according to The New York Post. He got his ring and he gave Matthews a ring when he proposed to her that same night. His Instagram caption "#RingSZN" was concise, yet accurate. 
Matthews shared more in her own Instagram post, writing, "On a day that was meant to celebrate you, you turned it into celebrating us. It's always us, it's always you and me." However, it's not just going to be the two of them for much longer. Just a few weeks later, Matthews announced that they were expecting a baby by posting a photo of them along with a sonogram, joking, "Mom & Dad, taking a small detour to the wedding."
It's unclear how far along Matthews is in her pregnancy, but since many people wait until they've completed the first trimester to announce a baby on the way, Matthews might have been around three months in when they shared the news. Even though the timeline is uncertain, Matthews' excitement about becoming a mom is very much apparent.
Are Patrick Mahomes and Brittany Matthews having a boy or girl?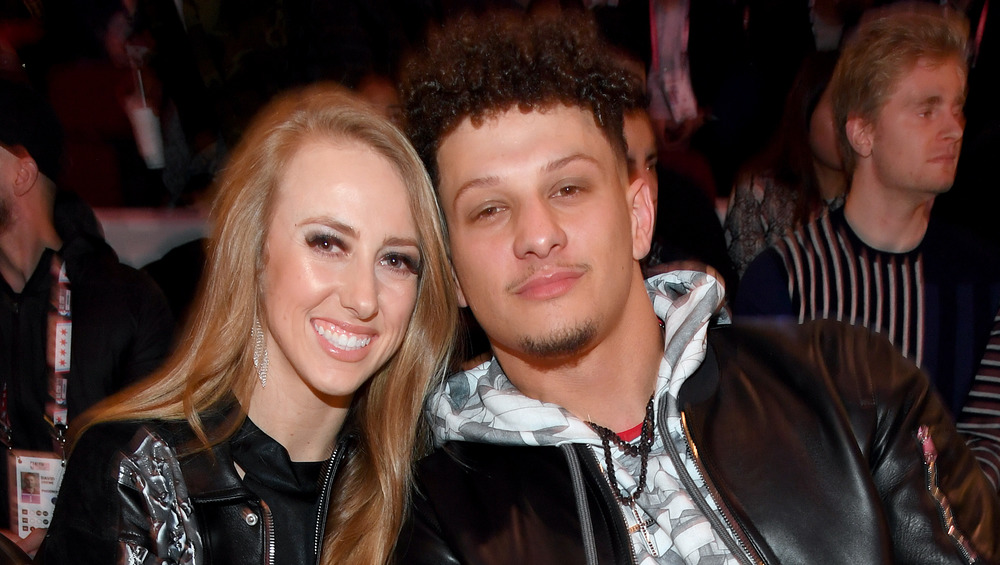 Kevin Mazur/Getty Images
Brittany Matthews and Patrick Mahomes haven't revealed their baby's due date, but that might just be because they both have a lot going on. He's headed to the Super Bowl again, they're preparing for their baby's arrival, and they might have started planning a wedding. 
In an October 2020 Instagram post, Matthews remarked, "Sure going to soak up being your fiancé just a little while longer, while we bring a beautiful life into this world." While this will be the first child for both of them, Matthews has sort of gotten some practice with motherhood, referring to herself as a "dog mom" in October 2020. Later that month, she and Mahomes revealed that they are expecting a baby girl and that they will see themselves as a "family of five," counting their two dogs in their total, per Instagram. 
In December 2020, Matthews celebrated her daughter's future arrival with a pink-themed baby shower, complete with a Kardashian-esque black and white photo booth experience. Mahomes and Matthews finished 2020 on a positive note and their 2021 is looking very bright so far with another Super Bowl appearance and a new addition to their family.