How Hamilton Helped Amanda Gorman Overcome Her Speech Impediment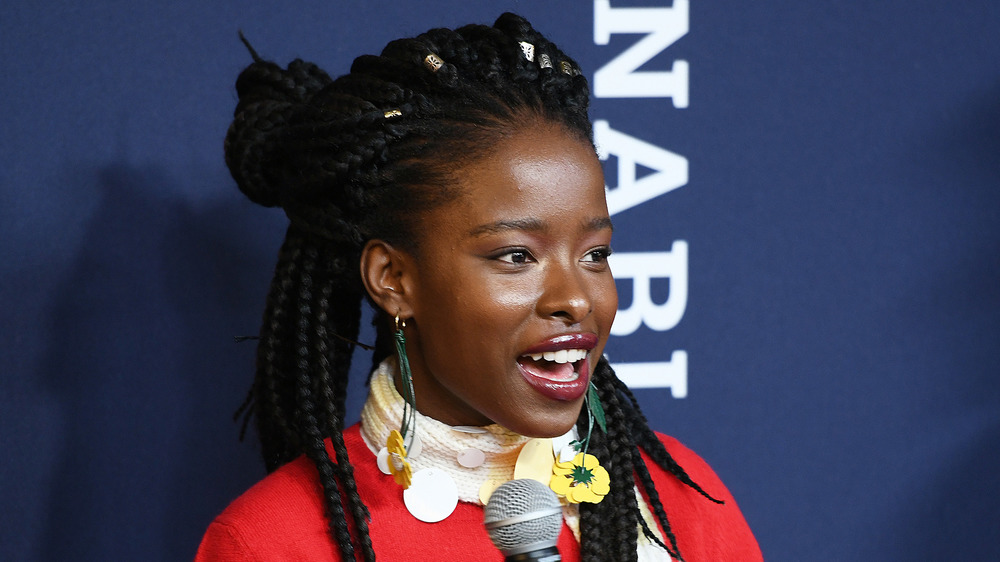 Jared Siskin/Getty Images
Young poet laureate Amanda Gorman stunned with her recitation at President Joe Biden's inauguration. The young writer's powerful poem, "The Hill We Climb" and equally powerful delivery moved Americans all across the country to tears. That's part of why it was so surprising to learn that Gorman, just like the current president, has worked hard to overcome a speech impediment.
Gorman's inspiring poem urged the country not to forget the past, but to emerge better and stronger than before. In one memorable passage, she said, "It's because being American is more than a pride we inherit, it's the past we step into, and how we repair it." As she spoke she moved her hands like an orchestra conductor and gave each line its own distinct, almost musical inflection.
It seems pretty fitting that she credits Hamilton, an optimistic musical about the birth of America written by another young person of color, with helping her be able to give such a beautiful delivery.
Amanda Gorman practiced this Hamilton song for her speech impediment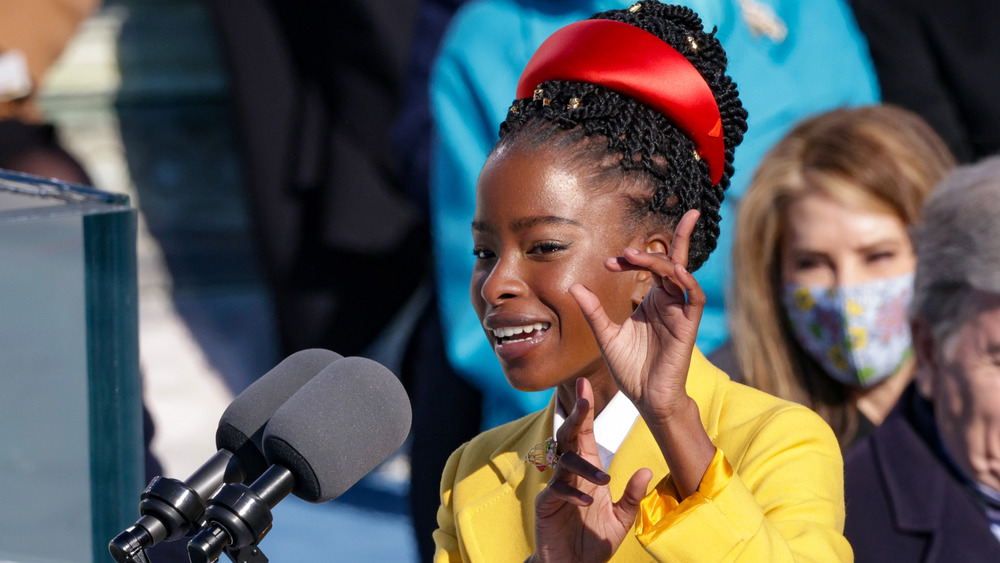 Alex Wong/Getty Images
In an interview with Anderson Cooper on CNN, the young poet laureate who brought down the house with her recitation of her poem "The Hill We Climb" at the presidential inauguration, Amanda Gorman, said she used to have a speech impediment that made it difficult for her to pronounce the letter "R." She told the host she practiced by reciting Lin-Manuel Miranda's "Mr. Aaron Burr, Sir" from Hamilton.
"I would try to keep up with Leslie Odom Jr. (who played Burr in the original Broadway cast) as he's, you know, doing this amazing rap," she said. "I would say, if I can train myself to do this song, then I can train myself to say this letter."
Gorman actually referenced the musical in her poem, in part because it helped her to pronounce the letter "R" but also because she admired it. "Also, beyond that, I think Hamilton is such a great kind of American cultural piece of what it means to be a better country," she said.
For his part, Miranda made it clear how much he admires Gorman in return by surprising her with a personal message on Good Morning America. In a recorded video, Miranda said, "The right words in the right order can change the world and you proved that yesterday with your brilliant piece." He continued, "I'm so incredibly proud of you and I can't wait to see what you write next. Keep changing the world, one word at a time. You smashed it!"