Who Is Troy Polamalu's Wife, Theodora Holmes?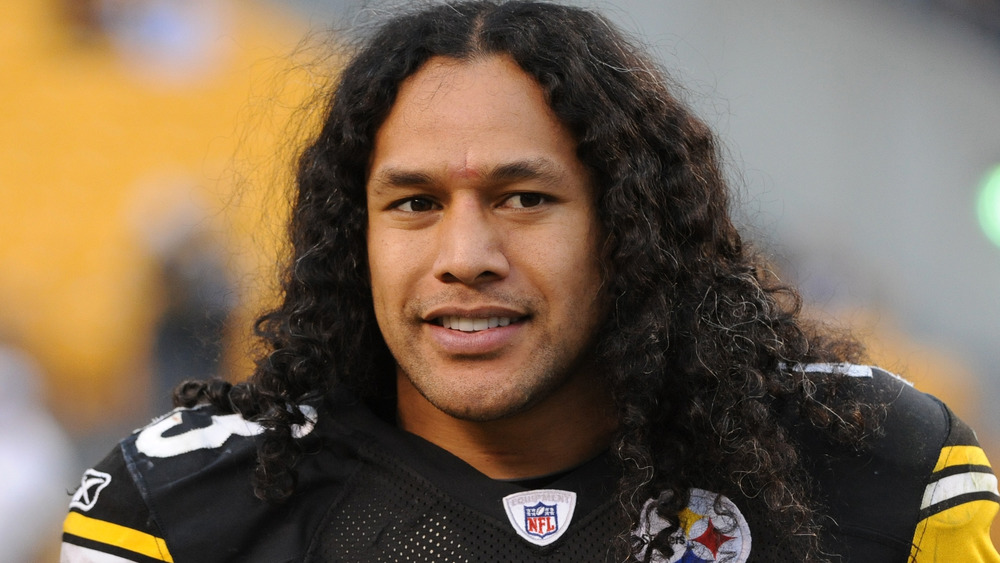 George Gojkovich/Getty Images
Troy Polamalu, revered as one of the greatest safeties of all time, per CBS Sports, became synonymous with the Pittsburgh Steelers during his more than decade-long career with the team. He retired from the game in 2014 after competing in eight Pro Bowls, going All-Pro four times and winning two Super Bowls, per CBS Sports.
Polamalu was inducted into the Pro Football Hall of Fame in 2020, per CBS Sports, and opened up about the nomination experience in late 2019 on The Jim Rome Show. "Well, it means, quite honestly, everything to me that those who are most close to me really value me for who I am and not necessarily what I've done in my career or in my life," Polamalu said about being recognized. "And I really sincerely appreciate that."
While he is best known as a Steelers star, Polamalu is also a father and husband. When asked about what life as a football retiree has been like, he answered that he's been focusing on his family by "trying to be the best father and best husband that [he] can." Polamalu married wife Theodora Holmes in 2005 and they went on to welcome two boys together. He's been fairly quiet about his personal life, so that begs the question: Who is Troy Polamolu's wife, Theodora Holmes?
Theodora Holmes lives a quiet life with Troy Polamalu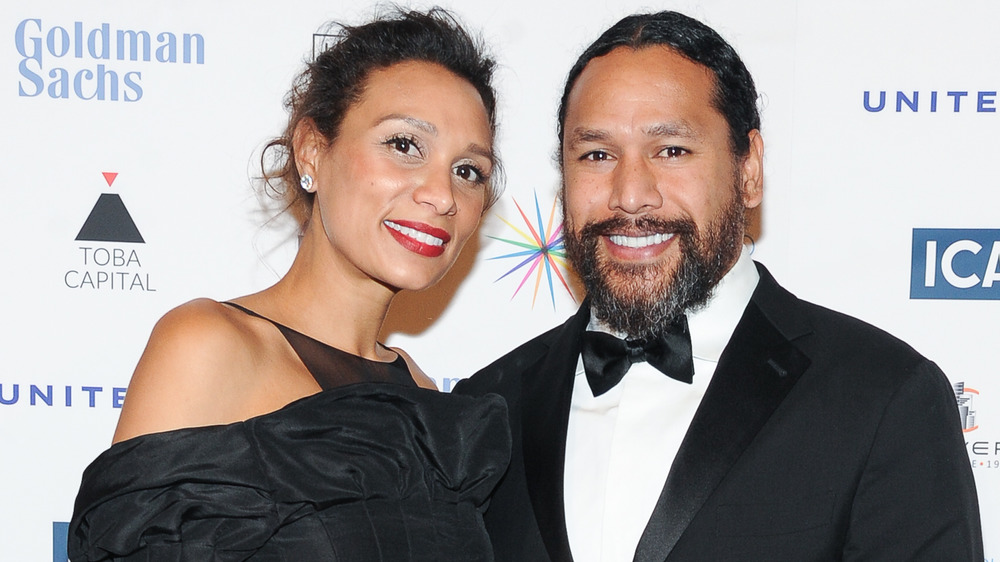 Rommel Demano/Getty Images
Like her husband Troy Polamalu, Theodora Holmes has kept her personal life private. However, we do know that she comes from a family of football players. Her father played for the University of Michigan and her brother Khaled Holmes played for the University of Southern California and was a Sports Illustrated's College Athlete of the Year nominee in 2013. Both Khaled and her brother Alex Holmes went on to play in the NFL.
Per GQ, Theodora — who is is "Greek on her mother's side and black, white, and Cherokee on her father's side" — attended USC as well. She met Polamalu through her brother Alex, as they both played for USC. According the outlet, Polamalu actually asked Alex for permission to ask Theodora out. As of this writing, they reside with their two sons in a stunning $9 million Spanish-style mansion just outside of San Diego, Calif., per Architectural Digest.
In 2006, Theodora founded the Harry Panos Fund alongside Polamalu in honor of her grandfather, a World War II veteran. The organization's mission is "assisting U.S. veterans of foreign wars, who are currently dealing with health issues and/or financial problems," per its webpage. While Theodora's net worth is undetermined, she seems to be living comfortably with the financial security from Polamalu's success in the NFL. According to Celebrity Net Worth, Polamalu is worth about $30 million.