The Truth About Jason Alexander's Wife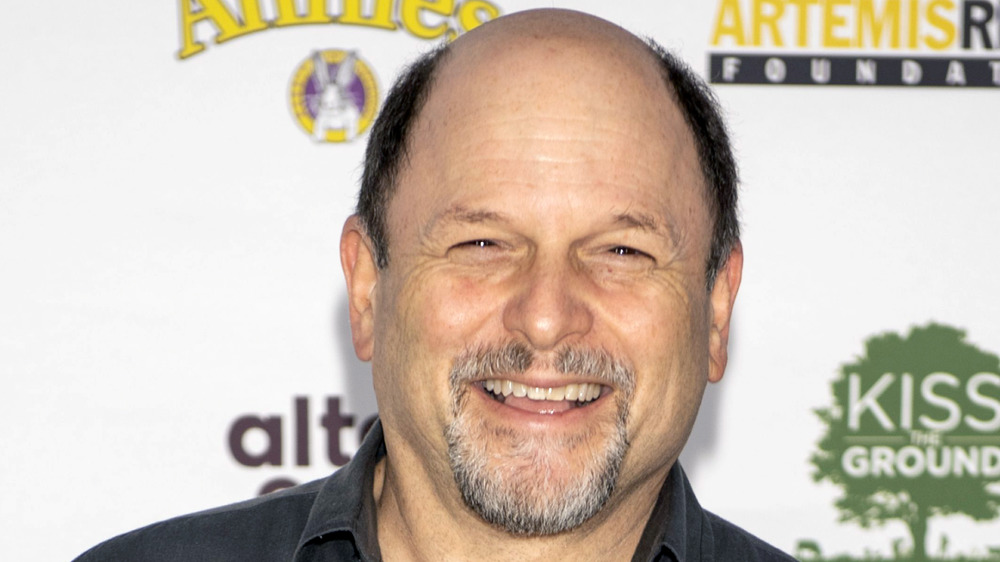 Michael Bezjian/Getty Images
Seinfeld star Jason Alexander is returning to the small screen — but not in the way you might expect! Alexander is getting squeaky clean in a new Tide Super Bowl commercial, hitting our screens during the big game. 
The multitalented film, TV, and theatre star likened the commercial to the "best slot in television" for a show during an interview with People. "It's really flattering to be thought of as someone that can satisfy that audience." In the ad, Alexander's face is on a teen's hoodie that keeps getting dirtier and more worn over time as his mother tries to wash it. 
In real life, Alexander is also no stranger to parenting. He's been married to artist Daena E. Title since 1982, and together they have two children. So who exactly is Alexander's wife, and how did they meet? Keep scrolling to find out more about their relationship, and her Seinfeld appearance! 
Jason Alexander and wife Daena E. Title worked together on 'Seinfeld'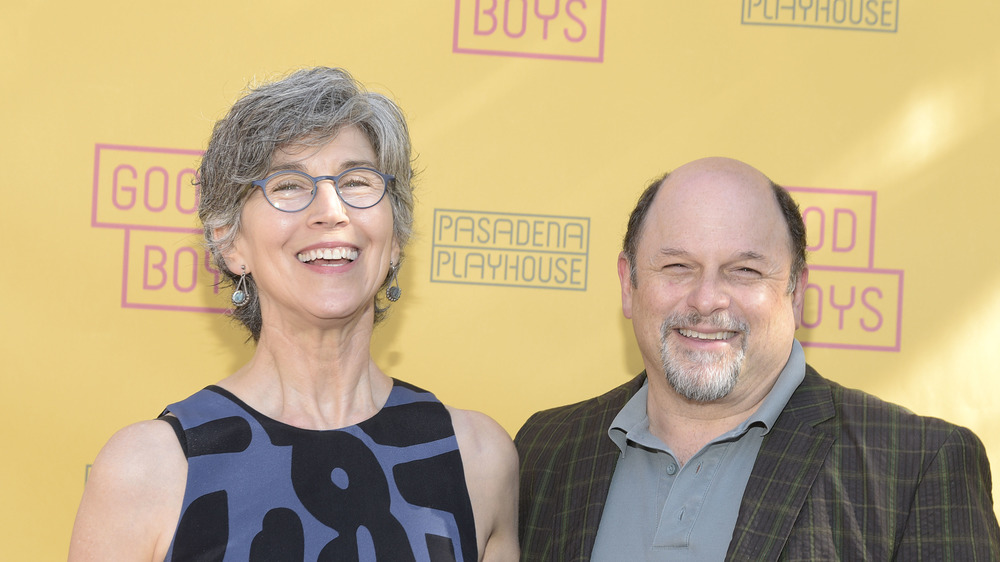 Michael Tullberg/Getty Images
While fans know Jason Alexander as bachelor George Constanza, Alexander has been happily married for almost 40 years. According to How Celebs Met, Alexander and his wife, Daena E. Title, first crossed paths at a casting agency. Alexander asked out Title to dinner at Cafe Centrale, where apparently a then-undiscovered John Goodman was bartending. Within three weeks of dating, Alexander and Title moved in together. Alexander proposed soon thereafter and while she at first turned him down, they eventually tied the knot after less than a year of dating in 1982. 
While Title appeared in the Seinfeld finale as an unnamed juror in 1998, she's not an actor by trade. Title is a renowned mixed-media artist and self-described "social commentator" and "roaring feminist," per her Instagram. Title's work focuses on femininity and womanhood. "I am obsessed with what it is to be female, attractive and performative in today's world," Title wrote on her website. "Modern female icons like beauty pageant queens and Barbie dolls fascinate me, and I am drawn to their indoctrinating power almost against my will. I am fascinated by the ways we re-invent ourselves in accordance to the whims of the society we inhabit." 
Alexander also revealed that Title is a breast cancer survivor, after former co-star Julia Louis-Dreyfus announced her diagnosis in 2017. The Los Angeles-based couple has two sons, Gabriel and Noah. This real-life fairytale couple challenges any onscreen romantic comedy love story!