Tyler Perry's Heartfelt Message To His 'Grandmother' Cicely Tyson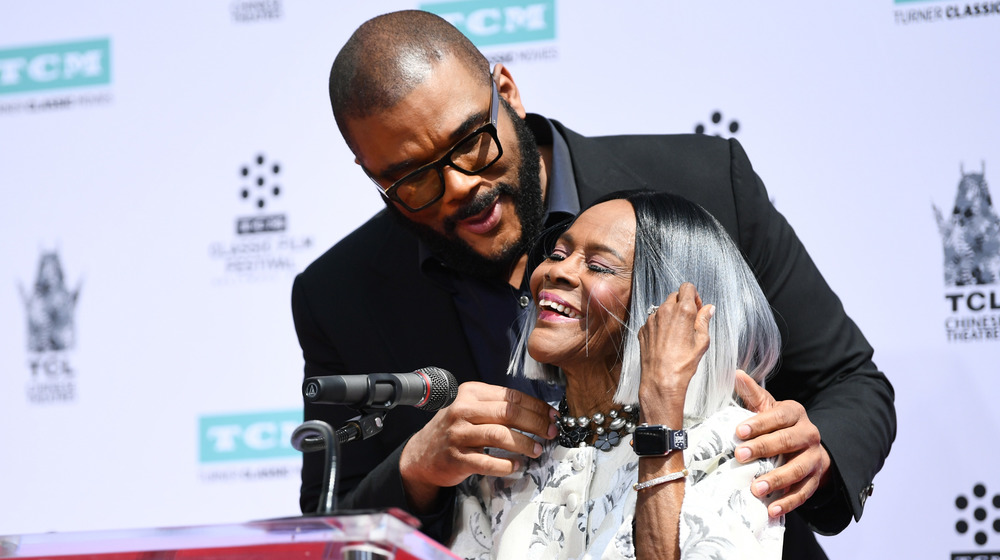 Emma Mcintyre/Getty Images
We may receive a commission on purchases made from links.
News of the heartbreaking death of Cicely Tyson rocked Hollywood, as the family of the iconic actress released a statement announcing the death of Tyson on Thursday, Jan. 28, 2021.
The 96-year-old made her mark in film and on stage, beginning a decades-long acting career in the 1950s after first dabbling in modeling. Tyson paved the way for many Black actresses and "broke down many barriers as a Black woman," as per Essence, becoming "the first African American to star in a television drama" and becoming "the first Black woman to ever receive an honorary Oscar." As Hollywood reflects on the legend's life, one celeb who was close to Tyson wrote a heartfelt message to the late actress. 
Tyler Perry first worked with Cicely Tyson on set of his film Diary of a Mad Black Woman in 2005, according to TODAY, going on to collaborate with her on more of his movies. The two grew to develop a close-knit friendship, with Tyson even revealing in her memoir Just As I Am that she was named Perry's son's godmother, along with Oprah (via the New York Post). Once news broke of Tyson's death, fans expressed their support for Perry in the mourning of the death of the actress he called his "grandmother."
Tyler Perry was watching Cicely Tyson's film when he learned of her death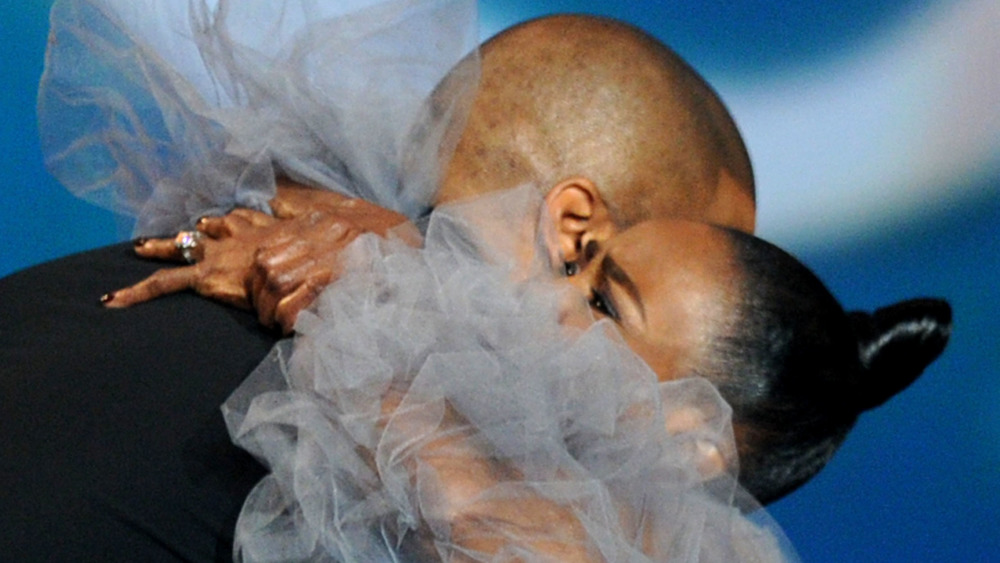 Kevin Winter/Getty Images
Tyler Perry took to Instagram to share how he learned of the death of legendary actress Cicely Tyson. 
"... I got this overwhelming feeling to watch Miss Jane Pittman. ... I didn't even understand the feeling to turn it on, but I did anyway," Perry wrote, alongside photos of him with Tyson. The actress famously starred in the 1974 TV movie The Autobiography of Miss Jane Pittman, which won her an Emmy.
"Not 12 minutes into the movie my phone rang. It was Oprah calling to tell me that Cicely had died. This one brought me to my knees! She was the grandmother I never had ...," he shared. "My heart breaks in one beat, while celebrating her life in the next. To think that she lived for 96 years and I got to be a part of the last 16 brings me great joy. She called me son."
The moving message came just hours after the public learned of Tyson's death. Perry continued praising the late actress: "Always so regal, always so classy, always a lady, always a queen. Every time we would talk I would ask, 'How are you?' and you would say, 'I'm still here. He must have something he wants me to do. 'Well, I think it's safe to say you have done all you were put here to do, and we are all better for it."