Celebs React To Cicely Tyson's Death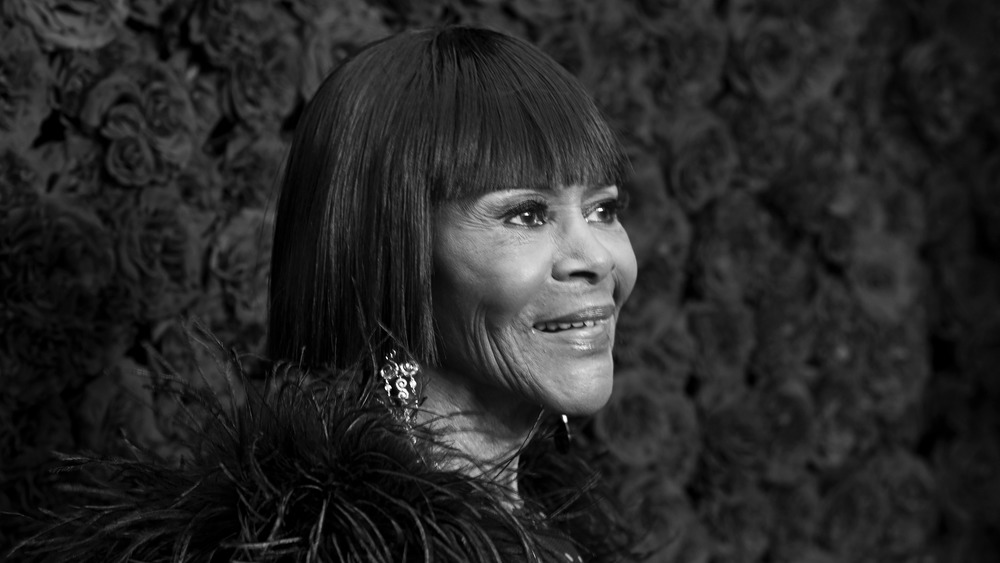 Paras Griffin/Getty Images
The heartbreaking death of Cicely Tyson shook Hollywood on Jan. 28, 2021. Tyson's longtime manager Larry Thompson released a family statement that read: "With heavy heart, the family of Miss Cicely Tyson announces her peaceful transition this afternoon. At this time, please allow the family their privacy."
Fans and celebs alike poured out their hearts for Tyson, sending condolences to the family online and sharing their memories of Tyson's career. Director Tyler Perry wrote a heartfelt message to the woman he called "grandmother," while fans posted their favorite speeches of hers, characters she played, and tid-bits from her new memoir As I Am, which revealed details about the actress' decades-long career in Hollywood.
Actress Zendaya took to Twitter to share an old photo of Tyson, writing, "This one hurts, today we honor and celebrate the life of one of the greatest to ever do it. Thank you Cicely Tyson. Rest in great power." Cynthia Nixon also shared her condolences on Twitter, saying, "America has had a lot of great actresses, but none greater than Cicely Tyson. Rest in Power." Here's how other celebrities are honoring Tyson, from Hollywood and beyond.
President Barack Obama remembers meeting Cicely Tyson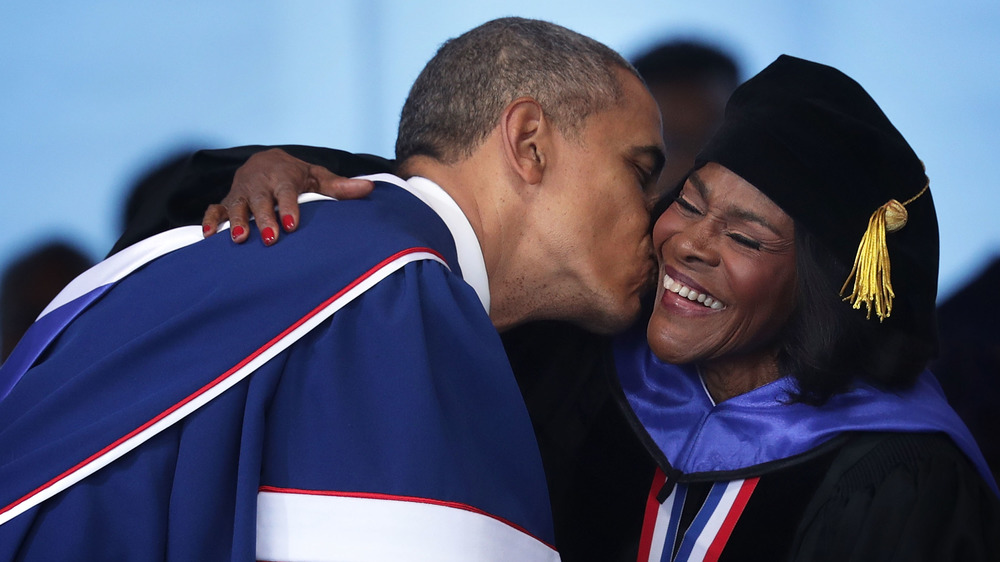 Alex Wong/Getty Images
Former President Barack Obama and former first lady Michelle Obama shared their memories of the late legend Cicely Tyson. The former president recalled the day he awarded the actress the Medal of Freedom in the White House in 2016.
"Michelle and I were honored when Cicely came to the White House to accept the Medal of Freedom, knowing she was one of the many giants upon whose shoulders we stood — a trailblazer whose legacy couldn't be measured by her Emmys and Tony and Oscar alone, but by the barriers she broke and the dreams she made possible," wrote the former president, who noted Tyson's work to break barriers for Black women in Hollywood. "We are sending our thoughts and prayers to every member of Cicely's family and to all of those who loved her. And while we are saddened that her heart finally came to a rest today, there is comfort in knowing that she will always live on in ours."
Michelle Obama posted a photo of her and Tyson via Instagram, choosing to write a more personal note about the late icon.
"What struck me every time I spent time with Cicely Tyson was not necessarily her star power — though that was evident enough — it was her humanity," wrote the former first lady. Obama ended the post with, "I'll miss her dearly, but I smile knowing how many people she inspired, just like me, to walk a little taller, speak a little more freely, and live a little bit more like God intended."
Viola Davis and Oprah Winfrey mourned their friend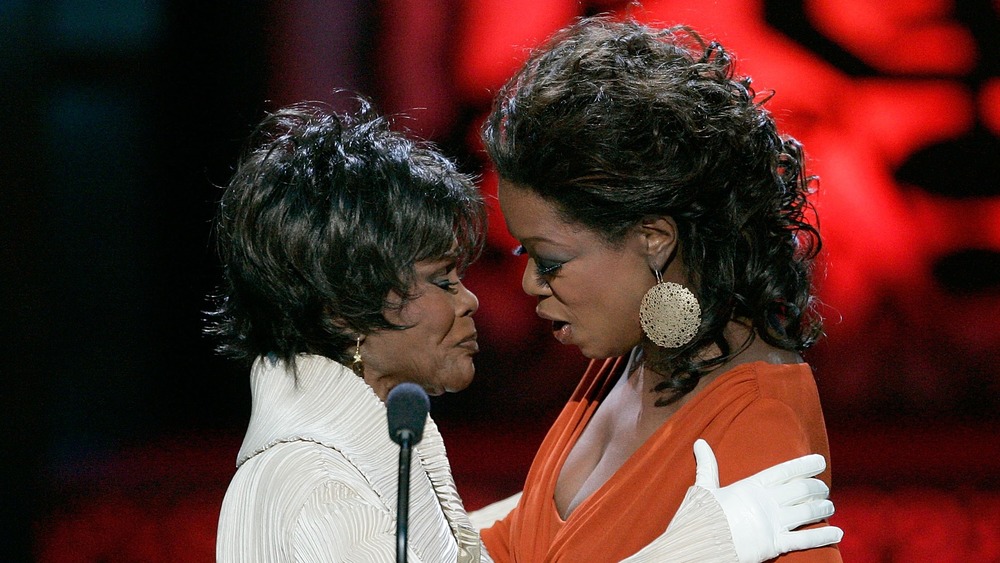 Vince Bucci/Getty Images
Actress Viola Davis mourned the death of her friend Cicely Tyson, sharing a photo where she embraces the legend on Instagram.
"I'm devastated. My heart is just broken. I loved you so much!! You were everything to me! You made me feel loved and seen and valued in a world where there is still a cloak of invisibility for us dark chocolate girls," wrote Davis. "You gave me permission to dream....because it was only in my dreams that I could see the possibilities in myself. I'm not ready for you to be my angel yet. But...I also understand that it's only when the last person who has a memory of you dies, that you'll truly be dead. In that case, you will be immortal. Thank you for shifting my life. Thank you for the long talks. Thank you for loving me. Rest well."
Another friend of the late actress, Oprah Winfrey, shared her favorite memory of Tyson, revealing that it was Tyson's attendance at her Legends Ball in 2005 that she will hold closest to her heart.
"The idea for the ball originated because I wanted to celebrate HER, and other remarkable Black women who carved a path and built a bridge for me and generations to follow," wrote Winfrey. "Cicely decided early on that her work as an actor would be more than a job. She used her career to illuminate the humanity of Black people. The roles she played reflected her values; she never compromised. Her life so fully lived is a testimony to Greatness."