Inside John David Washington's Relationship With His Father Denzel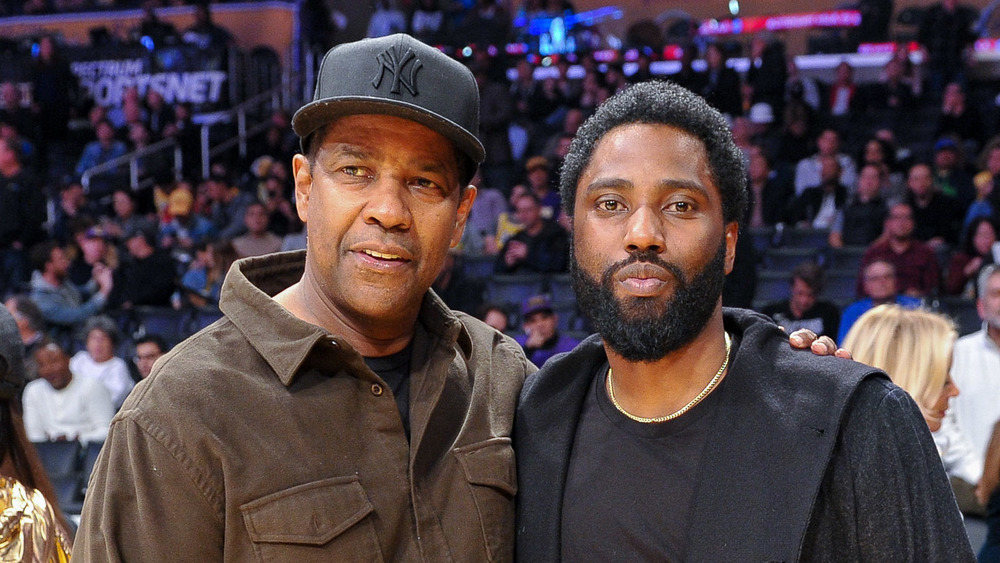 Allen Berezovsky/Getty Images
There have been no shortages of father and son duos in Hollywood. From Will and Jaden Smith to Clint and Scott Eastwood, we've seen plenty of these pairs grace our screens and show off their close relationships in interviews. Another father and son duo that has been making headlines is Denzel Washington and his son, John David Washington. The latter has become a hot commodity in the film industry, with the 2020 release of Tenet and the release of Malcolm & Marie in early 2021.
Like many of his contemporaries with famous fathers, John David has many thoughts about his father's legacy and how it inspired him to be an actor — a job that wasn't his first choice. John David was a football running back at Morehouse College in 2006 and went on to sign with the St. Louis Rams that year, per Sports Illustrated. However, his NFL career was cut short and he has pursued acting ever since.
With a famous father comes high expectations, and John David has been pretty open about what it is like to live in his father's shadow. Read on to see what he said about his relationship with Denzel Washington.
John David Washington said his father inspires him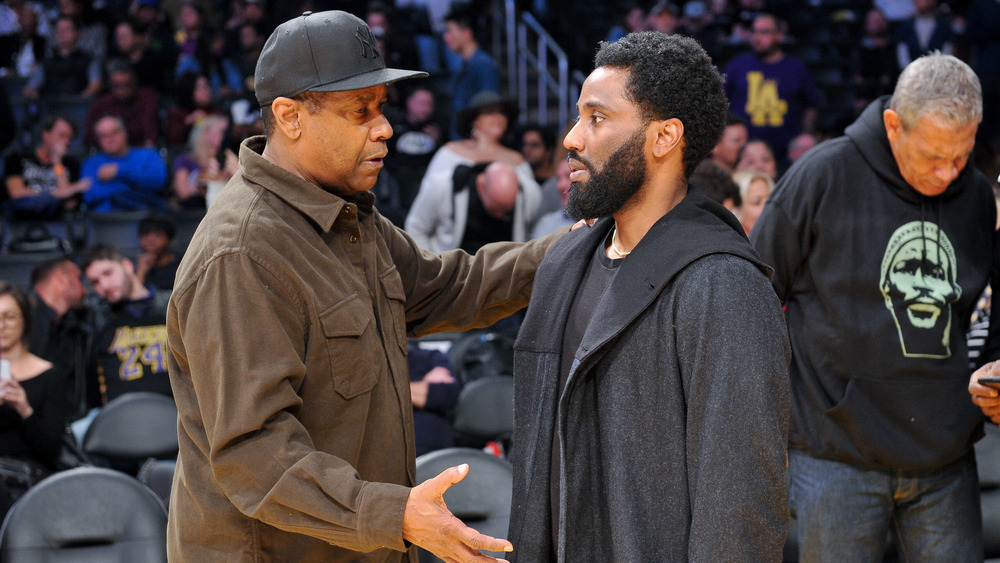 Allen Berezovsky/Getty Images
In an interview with WSJ. Magazine, John David Washington said that he was always inspired by his father Denzel Washington to act, but there was pressure on him because of his father's fame. John David revealed that he used football as a crutch to deal with insecurities as an actor. "I jumped in and hid in this football persona, this athlete, literally putting on a helmet to hide my face, hide my identity," John David told the magazine (via People).
Despite hiding his true identity as an actor early on in his career, John David "always wanted to do" what his father did, which was "to be an artist" (via ET Canada). He decided to pursue acting after he ruptured his Achilles tendon in 2013 and wanted to step out of his father's shadow to the point where he didn't tell him that he auditioned for 2014's Ballers until he was confirmed for the role. "I just wanted to prove to myself that I could do it," John David said. "I'll never forget how he expressed how proud he was of me. That was a great moment for me."
In addition to wanting to make his father proud, John David also praised him for "being the greatest to ever do it," in an interview with Access Hollywood in 2021. It seems like there's nothing short of praise within the Washington family and we can expect more of this family dynamic during award season.