The Dramatic Transformation Of Patrick Mahomes' Hair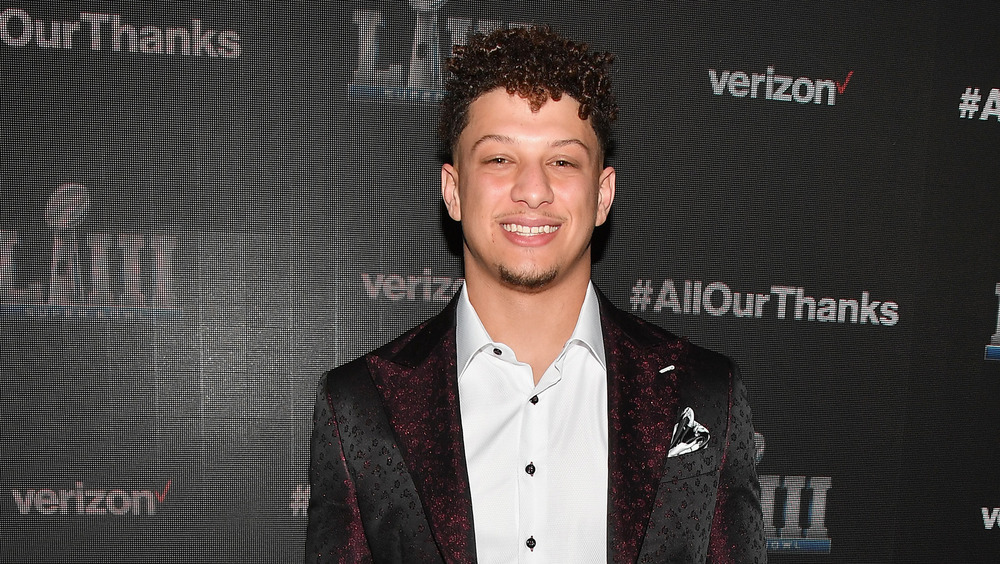 Paras Griffin/Getty Images
It's not often a sports icon also becomes a style icon. After all, it's not easy to practice eight hours a day, six days a week, and stay abreast of the hottest new trends all at the same time. A special few manage to straddle the line, though.
Take Michael Jordan, for example, who is generally considered one of the greatest (and richest) basketball players of all time — and is also something a style icon in his own right. In 1984, at the peak of his career, Jordan signed a five-year contract with Nike to release a collaborative shoe line. Within a year, Air Jordan sales surpassed $126 million, per Marie Claire. Similarly, after earning a reputation as a fierce dresser on and off the court, retired tennis pro Maria Sharapova signed multimillion-dollar contracts with big-name brands like Nike and Tiffany at the height of her career, per The New York Times. 
These days, a new athlete is making his name in the fashion world — but for entirely different reasons than you might think. Instead of inspiring the masses with his high-end footwear or clothing, NFL player Patrick Mahomes has the coolest haircut in the league. So, what's the story behind the uber-cool cut? Read on to find out.
Patrick Mahomes' trademark style was an accident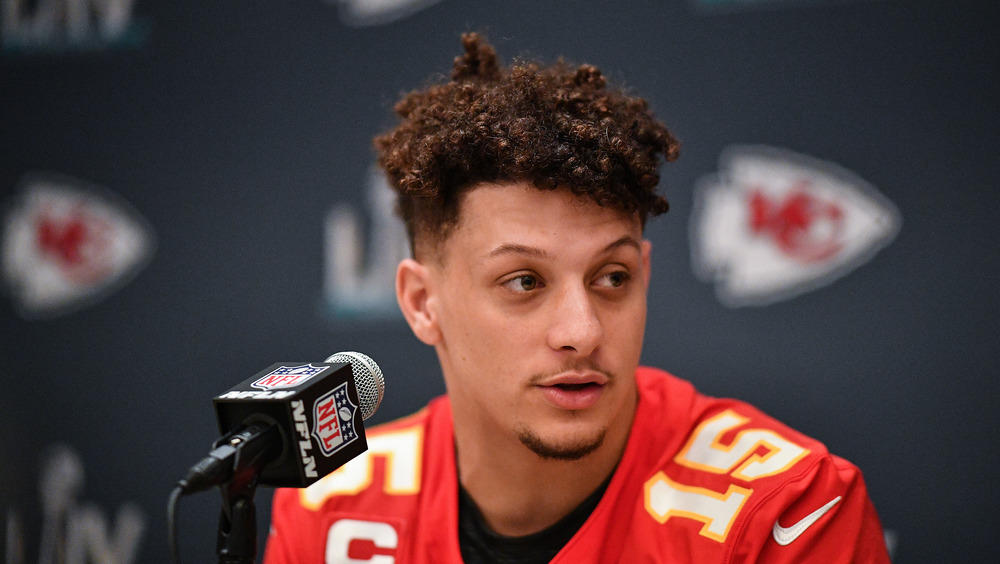 Mark Brown/Getty Images
You might know Patrick Mahomes as the star quarterback of the Kansas City Chiefs, but you might also know him as a guy with really cool hair. Somehow, while leading his team to the Super Bowl and practicing non-stop, the twenty-something also found time to look really, really good.
His trademark hairstyle, a mohawk-like pile of curls that sits atop his head, with closely shaved sides, has generated almost as much attention as his winning streak.
It wasn't always that way, though. Take, for example, this photo posted to Instagram by Mahomes in 2013 — granted, he's a good bit younger than when he found himself in the Super Bowl — but you'd barely recognize the grinning buzz-cut-wearing youth as the mohawked athlete of today. Incredibly, Mahomes never set out to be a style icon. Quite the opposite, his now-famous hairstyle came about by pure chance. Mahomes told reporters it's all thanks to a college bet. "Me and my buddy were trying to see who could grow their hair out the longest," he explained per KMBC9 in 2019. "And I think I won."
Mahomes liked the long hair so much he kept it and hasn't looked back. Good thing, too, because he looks damn good.