The Meaning Behind Selena Gomez's 'Baila Conmigo'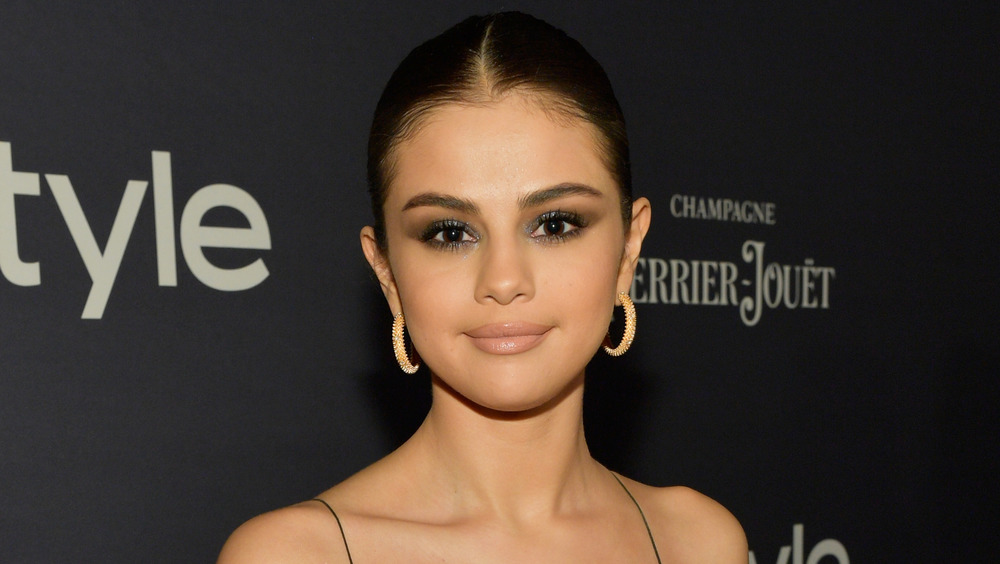 Matt Winkelmeyer/Getty Images
After announcing that her first-ever Spanish EP was set to debut on March 12, 2021, she released a song, "Baila Conmigo," on Jan. 29, 2021, from the upcoming project along with a music video.
Gomez released her first-ever original Spanish song on Jan. 14, 2021. The track, "De Una Vez," marked the beginning of the international pop star fully dedicating herself to Spanish music. She was previously featured in Spanish hits "Taki Taki" and "I Can't Get Enough" and even released a Spanish-version of her 2010 hit "A year Without Rain," but this project is the start of a new era for the "Rare" singer. Gomez has been open about her desire to represent her Mexican heritage and told Apple Music's Zane Lowe in January 2021 that "De Una Vez" (and the then-secret EP) took a decade to finally come together. "This has been something I've wanted to do for 10 years, working on a Spanish project, because I'm so, so proud of my heritage, and just genuinely felt like I wanted this to happen," she said. Gomez's grandparents immigrated to the U.S. in the 1970s, Time noted, and she has been vocal about her roots in the context of the ongoing immigration crisis in America. 
Gomez's newest Spanish single is a collaboration with the Latin rapper and singer Rauw Alejandro, and the lyrics will make you want to move your feet. Keep reading to discover the meaning behind Selena Gomez's "Baila Conmigo."
Selena Gomez's 'Baila Conmigo' is full of passion
Although Selena Gomez's first Spanish single, "De Una Vez," speaks about overcoming a past relationship, "Baila Conmigo" ("Dance with Me" in English) is all about the energy when a new relationship starts. The song begins with Gomez and Rauw Alejandro singing about the temptations two people feel as they get to know each other on the dance floor. The couple don't speak the same language, but they agree that they don't need to. "Baby, I don't know if you speak any Spanish ... making love without understanding each other is better. We just have to like each other," they flirt, according to Elite Daily. "You want me to fall into temptations ... I don't understand too much, but come here," they continue.
The chorus is all about letting loose on the dance floor and allowing the beat and magnetic pull the couple feels between each other to lead the night. "Dance, dance, dance with me. Dance, dance and I'll follow you. Come closer, come get loose. Don't leave me without making me want to come back," they croon. 
The video for "Baila Conmigo" follows two people as they express their attraction to each other through dance. Although Gomez and Alejandro are in the video for just a few seconds, it's clear they are just as passionate as the couple in the video.