Here's How Much Jazmine Sullivan Is Really Worth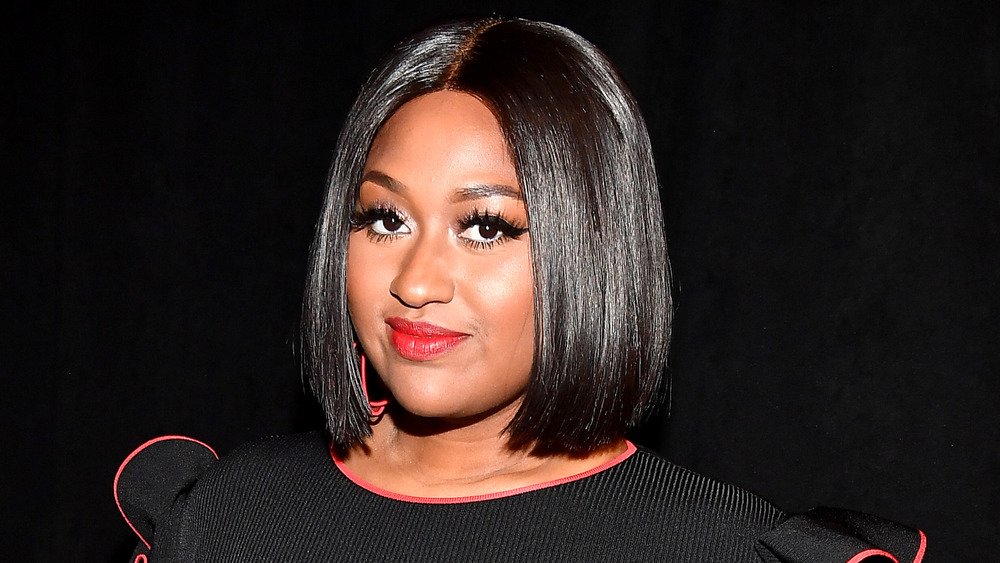 Paras Griffin/Getty Images
Jazmine Sullivan may be known for living a private life outside of tabloid headlines, but just because she doesn't flaunt her wealth doesn't mean she doesn't have it. As a songwriter, she scored her first hit in 2006 with Christina Milian's "Say I." By 2008, she made her debut under a major label with the release of "Need U Bad" off her debut album Fearless. Sullivan's debut album helped confirm her vocal and songwriting ability and also snagged her four Grammy nominations, including Best New Artist, which she lost to Adele. 
Fans of the "Bust Your Windows" singer know that Sullivan likes to take her time before releasing a new project. Since her 2008 debut, she has released a total of four solo albums including Fearless, 2010's Love Me Back, 2015's Reality Show, and Heaux Tales in 2021. The large gaps between projects were partially the result of a brief hiatus she took from music in 2011, as noted by Vulture.  
"I'm making an official announcement that i am taking a break from music," she said in January 2011, in a since-deleted tweet (via The Boombox). "I'm trying to figure out who i am ... w/out a mike, paper or pen. i promised myself when it wasn't fun anymore i wouldn't do it." The hiatus, however, didn't stop the Billboard Music Award winner from amassing a pretty hefty net worth. 
Jazmine Sullivan made money from streaming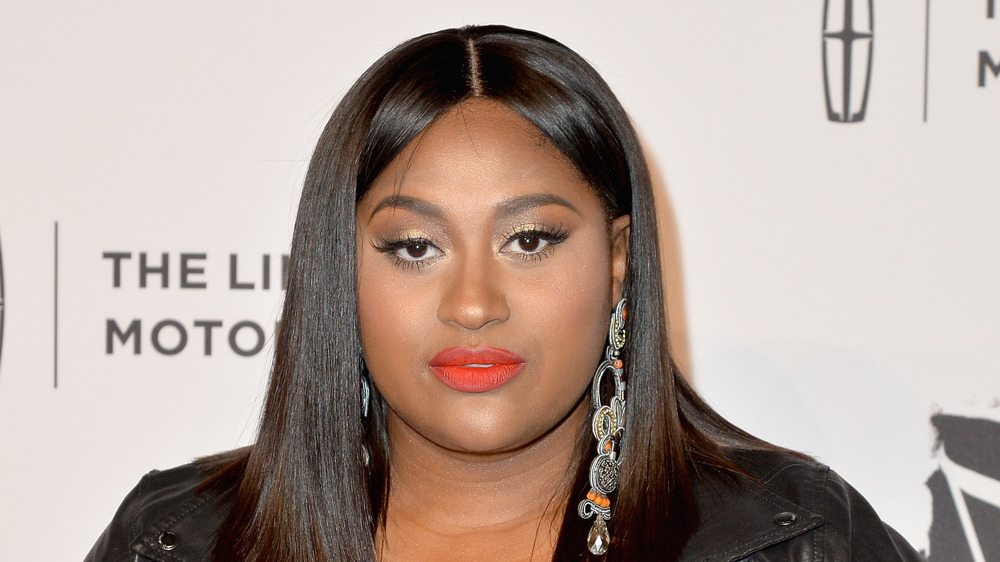 Earl Gibson Iii/Getty Images
After taking a few years to "figure out" who she was, Jazmine Sullivan returned with Reality Show in 2015. Making up for lost time and lost earnings, her third solo album peaked at number 12 on Billboard 200 and received two Grammy nominations for her sultry soulful hit "Let It Burn". She also returned to penning songs for other notable singers including four songs she co-wrote on Mary J. Blige's 2017 album Strength of A Woman. Staying true to her musical roots and out of the limelight has garnered her an estimated net worth of $7 million, Celebrity Net Worth reported. 
By October 2018, her ten most played songs on Spotify garnered around 154 million streams, as noted by That Grapejuice. The streams were estimated to bring the singer around $616k, plus the $400k she reportedly earned from her views on YouTube. By 2021, her album Heaux Tales debuted at #1 on the R&B albums chart, becoming her biggest success to date. It also led to her getting booked to sing the National Anthem at the Super Bowl. 
"I could not have imagined that I would be singing at the Super Bowl," she told W Magazine. "And three weeks after I put my project out, this has happened. At this point in my life, I'm trying to be in the moment." Considering the success of her last album and her Super Bowl debut, her streaming numbers and her net worth are sure to keep soaring.