The Real Meaning Behind The Weeknd's 'Heartless'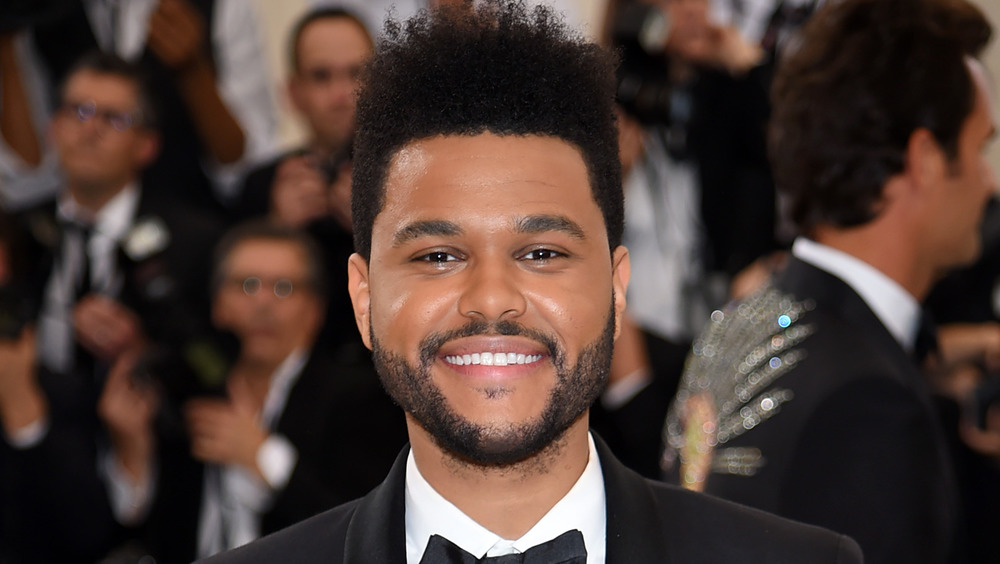 Dimitrios Kambouris/Getty Images
Almost everyone has had a moment wondering if an ex is referring to them in public. Usually, people try to interpret if their ex is subtweeting or if an Instagram Story is directed at them. However, for most people, that contemplation is a private matter, with some consultation from close friends trying to decipher what may be implied in a TikTok video. This even happens to celebrities, except, well, it's much more public and the whole world joins in on the speculation.
When The Weeknd puts out a song, there are two questions that people commonly ask: "Is the song about Bella Hadid?" and "Is that a reference to Selena Gomez?" That's because those were The Weeknd's most-high-profile relationships. So, of course, fans are invested, in even the aftermath, trying to figure out if he's still pining for a lost love or throwing shade. In November 2019, the Canada native released the song "Heartless." This was three months after E! News reported he and Hadid split up again, following their reconciliation in 2018.
Before even hearing the track, it was fair to assume it would have something to do with the split from Hadid, both given the timing and his history of alluding to her in his music. However, like most things with The Weeknd, the lyrics aren't simple. Does he miss her and want her back? Would he rather play the field? Does he just want to have his cake and eat it too? Let's break down the lyrics.
The Weeknd always comes back to Bella Hadid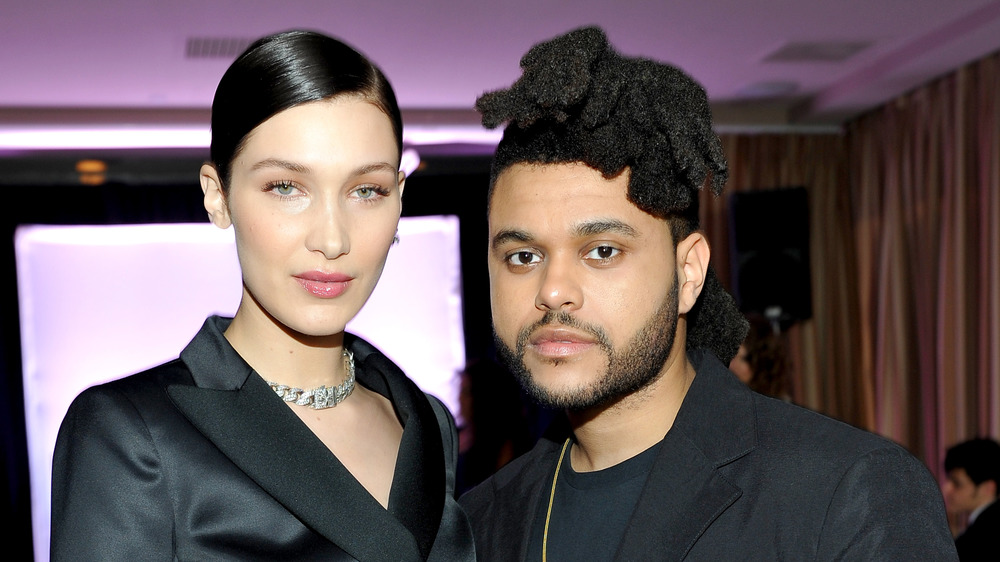 Donato Sardella/Getty Images
In his 2019 song "Heartless," The Weeknd claims to be "runnin' through" women, per Genius. He even said there were a "hundred models gettin' faded in the compound." And, of course, when The Weeknd mentions the word "model," Bella Hadid is the first who comes to mind. He sings, "Tryna love me, but they never get a pulse down," seemingly implying that some women want a more romantic relationship than he does, explaining that he's "heartless." He shared, "I'm back to my ways 'cause I'm heartless," which could be an allusion to living the single life following the breakup. However, is he really heartless if he's singing about "this pain"? Don't you need to feel to have pain?
He references his 2016 collaboration with Future on "Low Life," when he described himself as a "low life for life 'cause I'm heartless." Hadid's ex claimed he was "tryna be a better man, but I'm heartless." In the bridge, he sings, "I lost my heart and my mind/I try to always do right / I thought I lost you this time / You just came back in my life," which seems to be a reference to his on-again-off-again relationship with Hadid. He says, "You never gave up on me" and "I'll never know what you see," questioning "why" someone would stick by him.
As far as the public knows, Hadid is his most significant ex. The references to a cyclical romance are very likely about their time together.
Is The Weeknd over the fast life?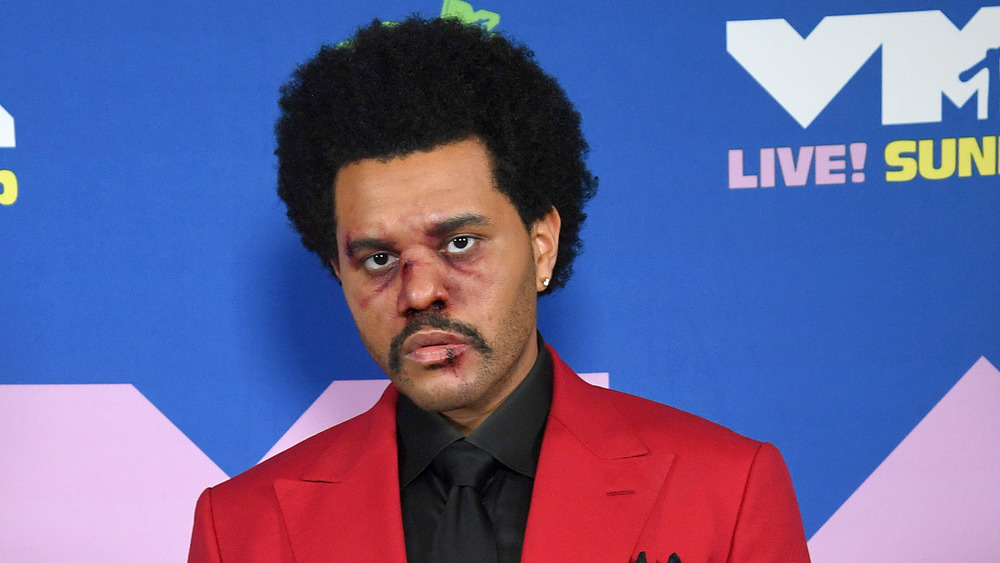 Kevin Mazur/mtv Vmas 2020/Getty Images
In the song "Heartless," The Weeknd claimed, "Amphetamine got my stummy feelin' sickly," per Genius. He was even more direct with this line: "Duffle bags full of drugs and a rocket." At another point in the song, he declares, "Tesla pill got me flyin' like a cockpit," which is reportedly a reference to MDMA pills that mimic the Tesla logo, per a Genius annotation.
While it seems like The Weeknd didn't slow down in terms of partying, other aspects of his life amped up as well. In the midst of his serious romance with Bella Hadid, they both became more famous, with him singing, "Photoshoots, I'm a star now," before mentioning the names of magazines he's appeared in. Alluding to the 2012 release his first album Trilogy, he says, "Seven years, I've been swimmin' with the sharks now." And life just keeps getting more complicated because of his increasing fame, on-again-off-again relationships, and some partying (allegedly). 
Despite classifying himself as "heartless," is The Weeknd actually over the fast life? Sure, it doesn't seem that way listening to the song, but the music video tells a slightly different story. It takes place in Las Vegas, with scenes of him drinking, smoking, and hallucinating right up until the end when he throws up. Could that be symbolic of rejecting that lifestyle? Based on his subsequent music, that doesn't appear to be the case, but, perhaps he's not as unstoppable or "heartless" as he has claimed.