The Real Meaning Behind Eric Church's 'Bad Mother Trucker'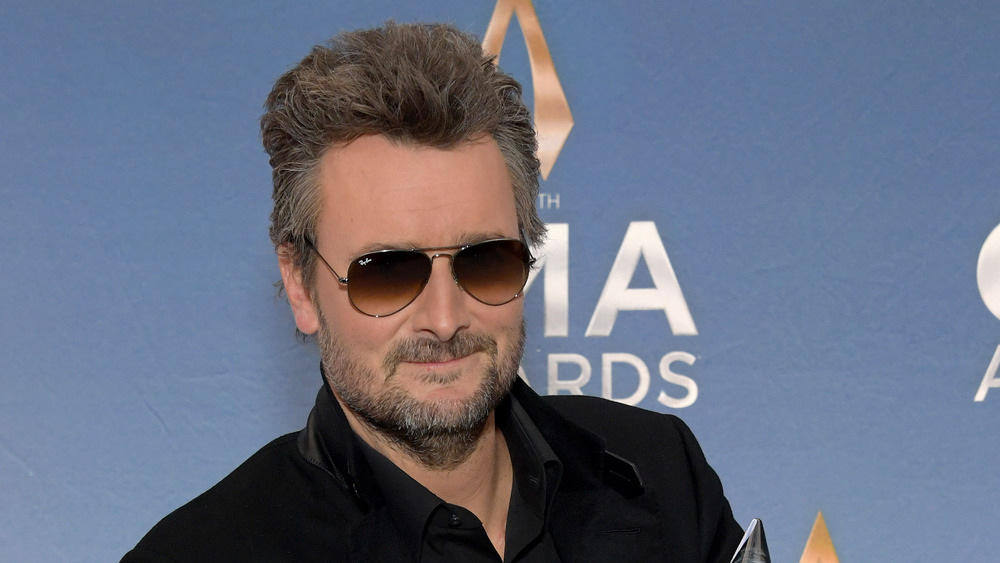 Jason Kempin/Getty Images
Is it even a country song if there are no trucks or beer involved? In Eric Church's song "Bad Mother Trucker," the artist takes country music stereotypes — women in cutoff denim shorts, trucks, the like — and flips them on their head. "Bad Mother Trucker" tells the story of a woman who's a truck driver and doesn't take nonsense from anyone. "She is hell on wheels where the road meets the rubber / A real gear jammer, a white line wonder," the chorus goes. "Yeah, you only get one, and I wouldn't want another / 'Cause mama was a bad mother trucker."
Church is no stranger to defying country stereotypes either. In "Stick That in Your Country Song," Church rattles off pretty much every country stereotype you can think of, from waving American flags to empty factories to a veteran who's lost his love. So it's no surprise that rather than create another pickup truck anthem, Church chose to sing about a woman driving "an '81 Peterbilt 18-wheeler / jet black with pink mud flaps."
The song is from the Soul album, out in April 2021, which Church described as "the most special project of my career" during a July 2020 interview with Rolling Stone. And he's already released six studio albums, so that's saying a lot.
'Bad Mother Trucker' could be an ode to the strong women in the singer's life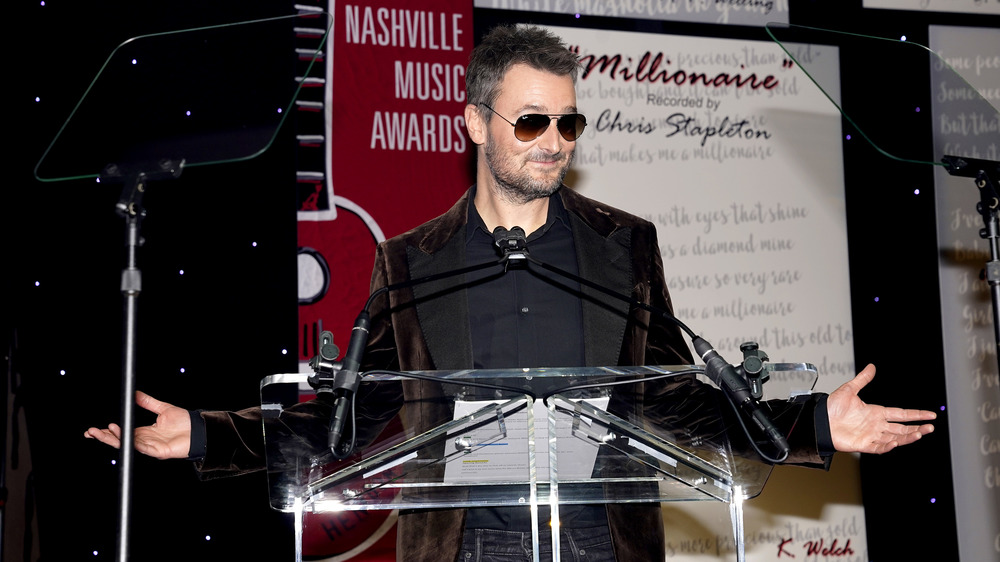 Ed Rode/Getty Images
When the country single was released, CMT speculated that "Bad Mother Trucker" could be about Eric Church's wife, Katherine Blasingame. "She's the reason I rock, the reason I roll," the lyrics go — the song seems to be about someone who's pretty special to him (even if his wife isn't actually a truck driver). Even if it's not about one specific person, the song's message is clear: Women are just as capable as men, everywhere from the road to the boardroom.
And as far as Church's process went for writing the Soul album, he revealed in 2020 that he'd written and recorded a whopping 28 songs in as many days, all in the mountains of his home state of North Carolina. "We removed all of the barriers about what people think of the song," Church said to executives in 2020, according to the Nashville Tennessean. "Just let it be the most creative thing for that one day, chase that as hard as you can (and) move on. Go on to the next one."
If there's any upside to the quarantine, it's that for some artists like Church, the creative process has become easier with the lack of outside distractions. Writing and recording 28 songs in a month is pretty incredible! Soul is sure to include plenty of memorable country hits, and it will make April 2021 that much better for country fans.