The Real Reason Jared Kushner Is Nominated For A Nobel Peace Prize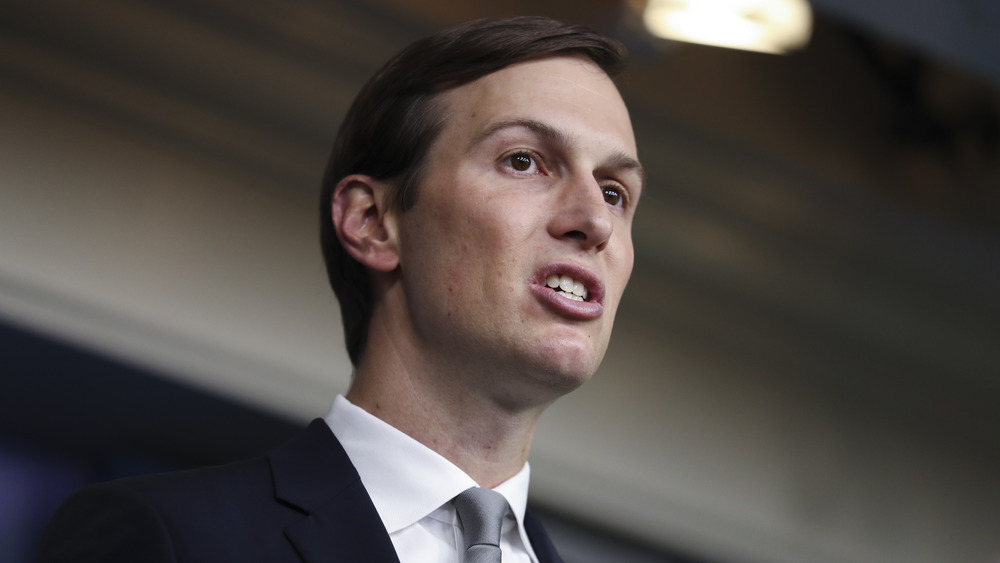 Bloomberg/Getty Images
On Jan. 31, 2021, Jared Kushner — who previously served as a senior White House adviser under the Trump administration — and his deputy, Avi Berkowitz, were nominated for a Nobel Peace Prize. The pair was nominated by attorney Alan Dershowitz, "who was eligible to do so in his capacity as a professor emeritus of Harvard Law School," per Reuters.
In order to be nominated for a Nobel Peace Prize, a person who has the authority to submit a nomination must simply do so by February 1 of the qualifying year, per the Daily Mail. Those eligible to nominate include any member of national assemblies or governments, current heads of states, past or present university professors, university rectors and directors and past recipients of the Nobel Peace Prize, among others, per the official Nobel Prize website.
In his submission of Kushner and Berkowitz, Dershowitz wrote (via Reuters), "The Nobel Peace Prize is not for popularity. Nor is it an assessment of what the international community may think of those who helped bring about peace. It is an award for fulfilling the daunting criteria set out by Alfred Nobel in his will." Keep reading to learn what "daunting criteria" Dershowitz believes Kushner has met. 
Jared Kushner's peace negotiations landed him a nomination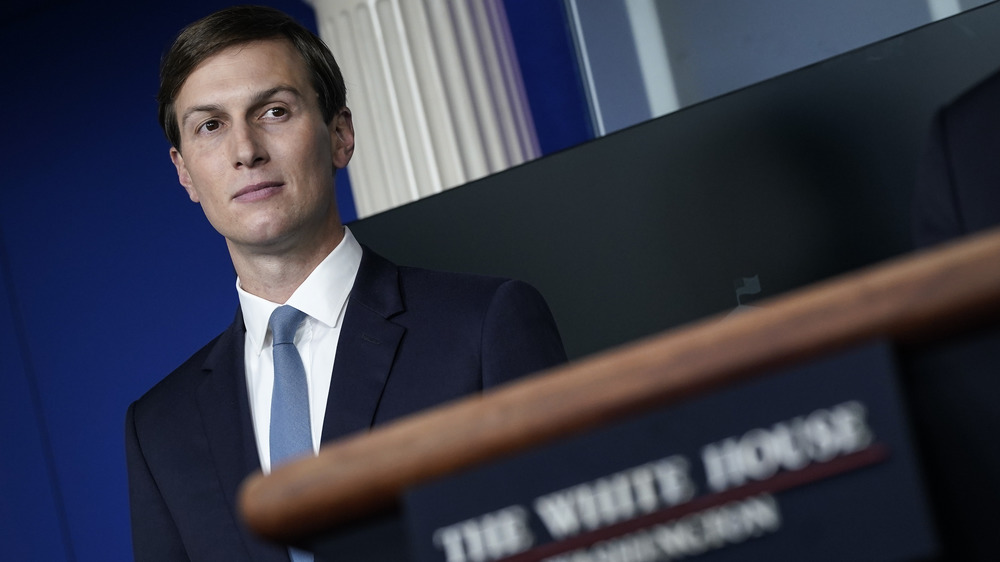 Drew Angerer/Getty Images
Jared Kushner and Avi Berkowitz have been nominated for a Nobel Peace Prize "for their role in negotiating four normalization deals between Israel and Arab nations known as the 'Abraham Accords,'" per Reuters. The nations include Israel, the United Arab Emirates, Bahrain, Sudan and Morocco. Four deals were announced between August and December 2020, and are noted by Reuters as "the most significant diplomatic breakthroughs in the Middle East in 25 years."
Former President Donald Trump previously tweeted his approval of the agreements as they were occurring, per the Daily Mail. "HUGE win today for the United States and for peace in the world. Sudan has agreed to a peace and normalization agreement with Israel! With the United Arab Emirates and Bahrain, that's THREE Arab countries to have done so in only a matter of weeks," he wrote. "More will follow!"
Kushner, who is Trump's son-in-law, said in a statement that he is "honored" to be nominated. Some of the most notable recipients of the Nobel Peace Prize over the years include Martin Luther King Jr., Nelson Mandela and Mother Teresa. Once a person is nominated, the winner is selected by a five-person committee, per the Daily Mail. The recipient of the 2021 Nobel Peace Prize will be announced in October 2021.