Kim K Sleeping At Hospital With 'Paranoid' Kanye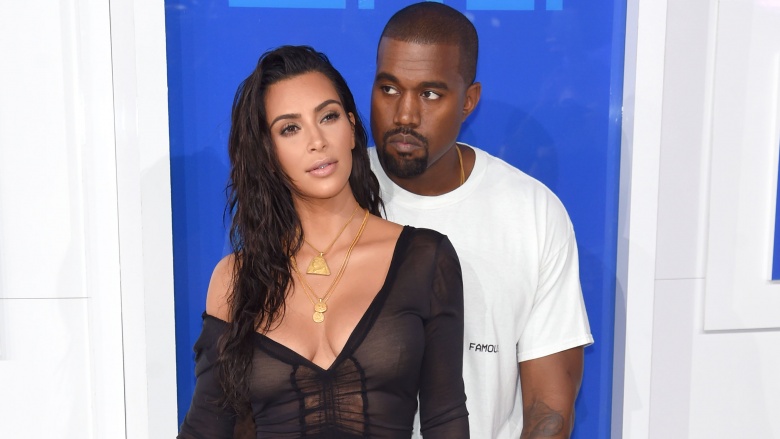 Getty Images
Because of the massive financial liability Kanye West may face for bailing on the remainder of his Saint Pablo tour, some sources think his breakdown is a cover-up to ensure an insurance payout.
"He had just canceled for no reason, no injury, no force majeure, so they were going to lose a bunch of money," a music industry insider told Page Six. "Kanye is crazy, but not crazy enough to not get his insurance money. [He] knows what he is doing. They don't pay out easily for this kind of thing with this kind of price tag.
As Nicki Swift previously reported, West's cancelled tour could cost millions, but because he had insurance, he may not be liable for losses if he had a medical reason to stop performing.
"I would think they would want to do an intense investigation and that this will be a disputed claim. When you're on the hook for an arena at that level—on top of money for marketing, promotion, set builds, staff on the road—it's tens of millions," the insider told Page Six. "It's gonna be a sticky situation. He went too far off with the rants. It was going to alienate his core fan base. There are real business people around him, including Kris Jenner and Kim Kardashian, who want the payday. They needed to preserve the brand this way."
Still, other sources tell Page Six that West's issues are 100 percent honest. "That cancellation comes from people who have been a part of his inner circle for years," a source said. "People are concerned about him. His physician made the call to check him into the hospital. People around him feel like it was time...for him to get help."
TMZ reported that when West was hospitalized, his paranoia was out of control. Sources said the rapper was convinced that people, including his doctors, were out to get him.
Insiders also told Us Weekly that West's troubles were triggered by Kardashian's robbery in Paris in October 2016. "The robbery triggered everything," a source said. "Kim is his family and the only family he really has now. They took him in and embraced him. So seeing Kim traumatized did a major number on him." The insider added, "He really couldn't do his shows without her around. That's what made him worse. He didn't want to be away from her...[The robbery] was just as hard for him, but he tried to keep going. He would never have canceled the tour unless things were bad."
"Kim has been amazing," a source told Us Weekly. "She knew he couldn't keep going the way he was. She has been by his side through all of this, helping to feed him and laying by his side. Kim wouldn't leave his side except to see the kids." The source added, "Kim has been keeping a very close watch on him and not letting people disturb him. All kinds of people have called and sent flowers, but she's being very careful about not letting him get wound up and making sure he rests and recovers."