Dylan Barbour Reveals The Bachelor's 'Dirty Laundry' On Twitter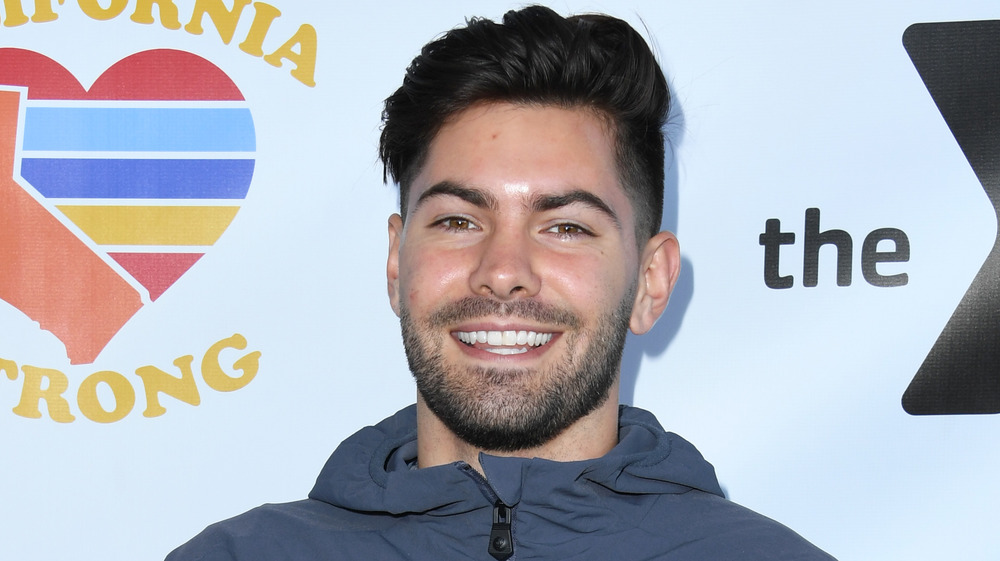 Jon Kopaloff/Getty Images
There are many reality TV stars who complain about the "editing," claiming that they come across poorly or inaccurately after the fact. Usually, those people are the cast members with unflattering storylines, not the people who found a "happy ending" on TV. In 2019, Bachelor in Paradise fans were rooting for Dylan Barbour from the jump. He had his heart set on Hannah Godwin immediately. Throughout the season, he did not do anything shady or offensive. Instead, he stayed true to his intentions, even giving her the space to respectfully explore a possible connection with Blake Horstmann. He really could not have played the season any better. He proposed to Hannah G during the finale and they are still going strong today. 
Without a doubt, Dylan and Hannah G are considered to be a "Bachelor success story." However, that does not mean Dylan has blind loyalty to the Bachelor franchise. On Jan. 30, 2021, Dylan tweeted, "Cancel ABC and the bachelor. Kinda wanna air out their dirty laundry mom got me riled up." It's unclear what the impetus for that tweet was, but Dylan truly opened up the floodgates when he followed it up with, "Ask away." 
One fan wondered, "Who from your season do you feel got the most screwed over by production?" In response, he named Jed Wyatt, who he met during Hannah Brown's The Bachelorette season. Jed and Hannah got engaged and split up amid allegations that he had a girlfriend at home. Now, two years later, both Dylan and Jed are negating that narrative.
Jed Wyatt denies cheating on Hannah Brown
One The Bachelorette viewer asked Dylan Barbour, "are you saying he didn't cheat on hannah?" In response, Dylan confirmed by saying "Yes." Then, Jed Wyatt himself responded to Dylan's claims in an Instagram Story on Jan. 31, 2021, per Us Weekly. He teased, "I think I'm going to do some airing of the dirty laundry myself on YouTube." He also took the opportunity to promote the upcoming debut of his podcast Jed Talks.
However, his response was not solely devoted to promoting his own projects. He also claimed, "I will actually be going into deeper detail but the facts are this: That, yes, I was highly manipulated and from it deeply mentally affected from the show, and 2. No, I never cheated. Ever. On [ex-girlfriend] Haley [Stevens] or Hannah." As of this moment, neither Hannah nor Haley has responded to Jed's clap back. Perhaps they are waiting for that podcast to drop. Or maybe they have both happily moved on. After all, Hannah's rumored new boyfriend might not want her putting much energy into a past relationship. 
Regardless of what Hannah or Haley may do or say, Jed has at least one person in his corner — Dylan. Will that number of supporters grow when Jed tells his side of the story? Stay tuned, Bachelor Nation.