Survey Reveals Which Former Bachelorette Fans Love The Most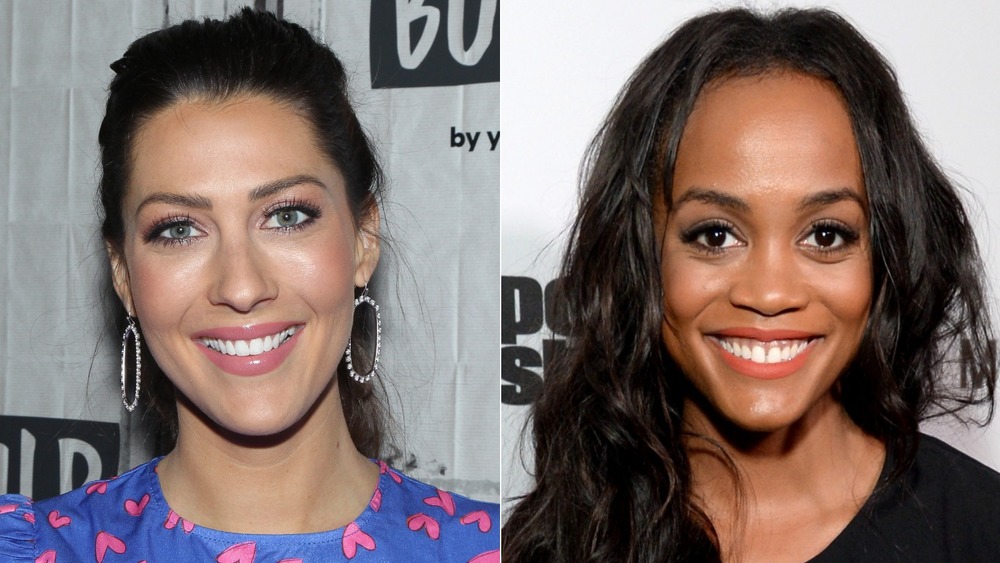 Jim Spellman, Michael Kovac/Getty Images
When the action starts up on The Bachelorette, the woman in the middle of the romance has to judge each of the men who have shown up to win over her heart. However, at the same time, viewers are constantly judging the star herself. Is she intriguing enough to keep the real-life, on-screen story interesting? Can she handle dating dozens of different men at one time while the cameras are rolling? Did she make the right choice in the end when it comes to getting engaged (or not)? According to fans, some ladies have been more successful than others. Nicki Swift conducted a survey of 13,000 people around the country and asked them which former Bachelorette they love the most. Can you guess who it is?
When it comes to who it isn't, there were two former Bachelorettes who didn't fare so well. One of those was Becca Kufrin. The star of Season 14 apparently did not leave the best lasting impression on viewers, as only 6% of those who answered our survey choose Becca as their favorite. Ouch! Who else was on the low end of the scale when it came to popularity? That would be Rachel Lindsay. Rachel is one of the few Bachelorettes to marry the man she met on the show, but she only earned 15% of the votes. While she obviously fared better than Becca, there were two other Bachelorettes who performed even better, including the one woman to whom fans would still give their final rose.
Who took the top spot — Hannah Brown or JoJo Fletcher?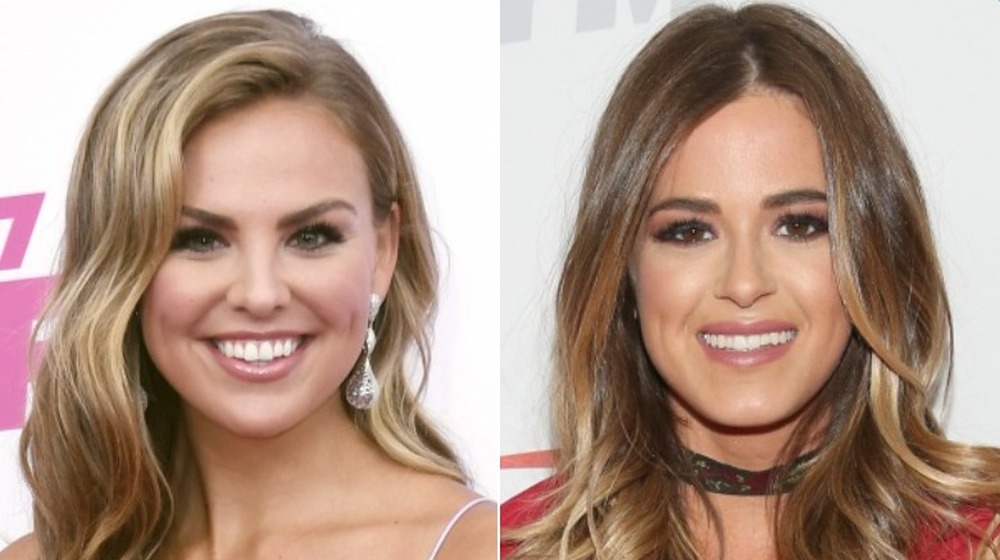 Frazer Harrison, Rachel Murray/Getty Images
When it comes to the very best Bacheloretts of all-time, it apparently does not get better than Hannah Brown and JoJo Fletcher. While some might have thought that Hannah "wasn't ready for the attention and pressure that comes with being the Bachelorette," she proved those people wrong and "quickly [became] one of [the] favorite Bachelorettes of all time," according to Glamour. Café Mom noted that "there's so much to love about Hannah, especially when it comes to her approach to the show. She stands up for herself, she doesn't take any crap, and most of all, it seems like she's actually having fun — that kind of enthusiasm just jumps off the screen." That's surely why 20% of those who participated in our survey picked Hannah as their favorite former lead of the show.
But it turns out that JoJo took the top spot when it comes to which former Bachelorette fans love the most. As the star of Season 12, JoJo ended up with athlete Jordan Rodgers — and racked up 37% of the votes — making her the clear winner of both Jordan's heart and our survey. What made JoJo so great at the gig? Well, Bustle explained that "she has a direct, practical, no-nonsense personality" that was perfectly suited to "see through the glitz and glam that comes with reality show dating." Perhaps that means JoJo should take over when host Chris Harrison is eventually ready to retire.