Colin Egglesfield On The Difficulties Of Dating During The Pandemic - Exclusive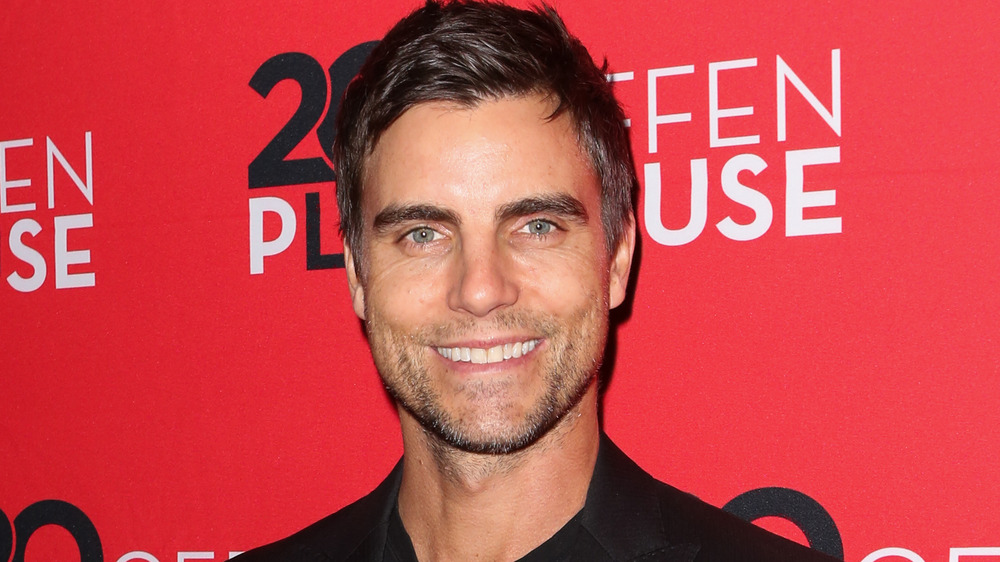 Paul Archuleta/Getty Images
Many readers will recognize Colin Egglesfield from one of a plethora of TV and movie roles, as the Hollywood actor has been gracing our screens since 2000. Whether you know him from All My Children, the Melrose Place reboot, the beloved rom-com Something Borrowed or the canceled-too-soon TV series The Client List, Egglesfield has likely been on your radar for quite some time. That being said, one thing you may not know is that the Hollywood heartthrob is currently single, and if it wasn't for the pandemic, he might be ready to mingle.
It's fair to say that Egglesfield probably doesn't have a bunch of spare time on his hands, considering the fact that he's an entrepreneur involved in everything from house flipping to writing books to motivational speaking to running inspirational courses that encourage participants to live their best lives. Plus, the coronavirus pandemic is undoubtedly changing the entertainment industry, meaning that the actor's go-to first date place is currently off limits.
Nicki Swift caught up with Egglesfield while he was promoting his movie 100 Days to Live, and found out what the actor's love life has been like during the pandemic.
Colin Egglesfield went through a breakup during the pandemic
Nicholas Puetz/100 Days to Live
In June 2020, Colin Egglesfield opened up to Closer Weekly about his plans to propose to his girlfriend at the time, Aline Nobre. However, during an exclusive interview with Nicki Swift, Egglesfield revealed that his love life hasn't been smooth sailing during the pandemic. "It's been tough because not being able to see her, we actually have broken up," he explained. "Yeah it was really tough, just not being able to see each other and just the whole long distance thing."
Despite facing heartbreak, Egglesfield is philosophical about the pandemic and its impact on people's relationships and lives. "I think in a lot of ways, this pandemic has made people do a lot of soul searching and has made people have to face certain things that maybe wouldn't have come to light because we're always so busy doing things and running around," he revealed. "This whole being stuck at home situation has forced people to face the truth in their lives with regards to really getting focused on what we want for ourselves and what is it that is most compatible for us."
He continued, "I think sometimes we can get wrapped up in these false ideas of what's going to make us happy and I think these past few months have made me at least really take a close look at who I am, what I want my life to be all about."
Colin Egglesfield misses movie theater dates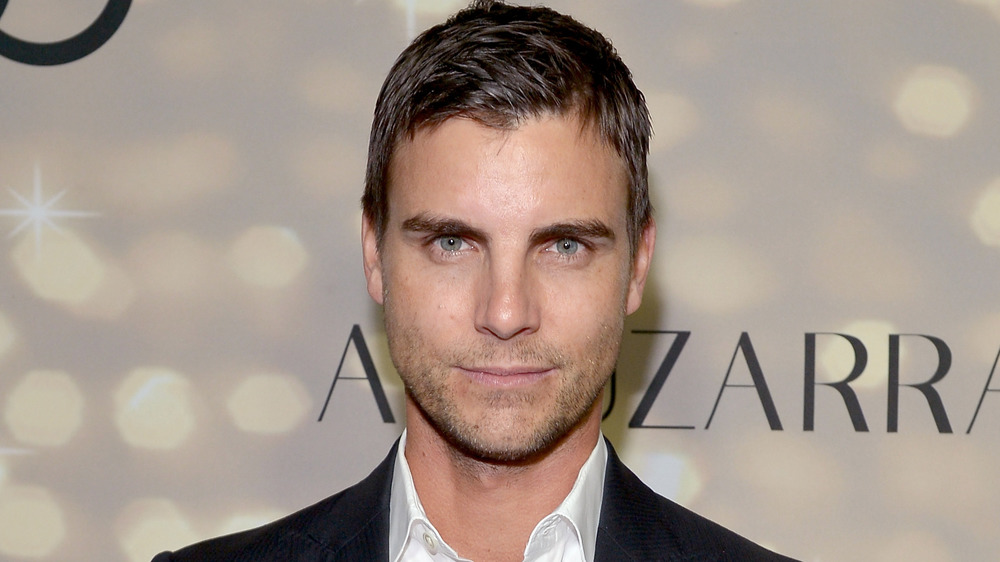 Charley Gallay/Getty Images
During his interview with Nicki Swift, Colin Egglesfield revealed that the coronavirus pandemic has given him ample time to reexamine his life. While any breakup is difficult to deal with, Egglesfield is attempting to move forward from the split and rediscover himself in the process. "So, in a lot of ways, this has kind of been a rebirth," the actor explained. "So even though some unfortunate things have happened, I feel positive and inspired by what the future holds because with every experience that we have in our lives, I think it's important to take what you learn from each experience and use it to become a better person and to create a better life for yourself."
Dating during the pandemic has been unduly difficult as one prime first date location has found itself shut down in cities across the United States, and that's the movie theater. Plus, the lack of romantic comedies receiving theatrical releases in recent years has forced the actor to rethink his dating strategy. As Egglesfield said, "The studios are just going through kind of a transformation in the sense that because of the pandemic and just with the advent of people's home theater systems at home, the amount of people that were going to the box office were slowly declining." He continued, "And it's a shame because I just used to love going on dates with a girl to a movie and nowadays people don't really do that anymore."