The Real Reason Kanye West Should Avoid A Custody Battle, According To A Divorce Lawyer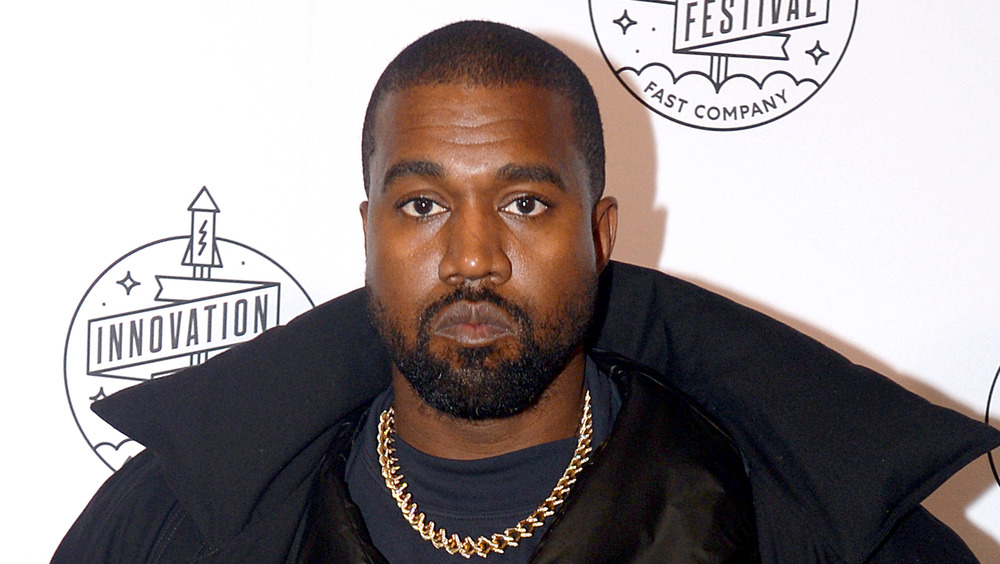 Brad Barket/Getty Images
The saga of Kim Kardashian and Kanye West's marriage could be coming to an end amid speculation the two are splitting up. The couple, who share four children, fueled gossip about marital woes after West announced his candidacy in the 2020 U.S. presidential election. His unsuccessful run for office included sharing intimate family details at a rally and prompting some to question the rapper's mental health. West and Kardashian were even spotted arguing in a parked car in July 2020 after West went on a Twitter tirade accusing his wife of being unfaithful, among other eyebrow-raising remarks.
"Divorce is imminent" sources told Page Six in January 2021. "Kim got Kanye to go up there [Wyoming] so they could live separate lives and quietly get things sorted out to separate and divorce. She's done."
However, vacating the family home might not have been the best idea for West in regards to a possible custody battle. "If Kanye intends to fight Kim on custody, he is going to have an uphill battle that I do not believe is likely to end in his favor," divorce lawyer Christina Previte exclusively told Nicki Swift. "Kanye's biggest mistake was leaving the primary marital home in Los Angeles to live in Wyoming for a long period of time with only sporadic parenting time with his children," she said. Although it's unclear if West has maintained a presence in his children's lives since relocating, "it seems unlikely that it was significant," Previte said.
A custody battle would not fare well for Kanye West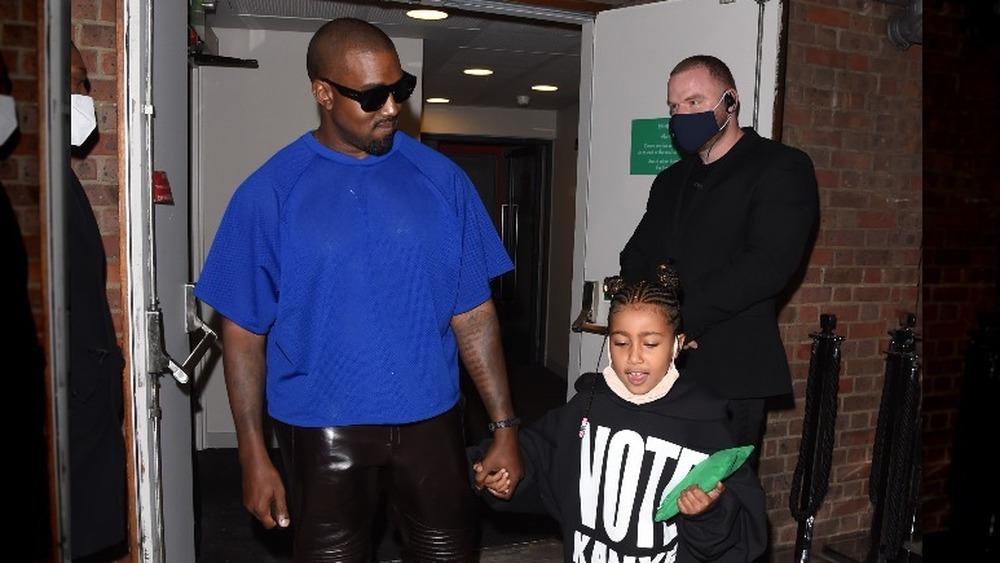 Mark Boland/Getty Images
Kanye West may be a father of four, but his genetics "will only get him so far," divorce lawyer Christina Previte exclusively told Nicki Swift. If West wants 50/50 custody with Kim Kardashian, "he has several hurdles to overcome," starting with proving his mental fitness and stability, said Previte. "Given Kanye's very public mental health events, unless something has changed drastically ... Kanye will not likely be able to provide the level of stability that the children have grown accustomed to with Kim," she explained. According to People, West has reportedly sought treatment for bipolar disorder.
Although West's struggles with mental health wouldn't necessarily stand in the way of joint custody, "I doubt that there will even be a serious discussion about that unless and until Kanye has his mental illness under control and has demonstrated for a period of time that he is honoring treatment recommendations and can provide a stable and safe environment for the children," Previte said.
If West was not granted joint custody following a divorce, that doesn't mean his relationship with his kids would be over. "He will surely get regular visitation with the children, so long as he is not displaying any active mental health event such as mania, severe depression or even psychosis," said Previte. No matter what's going on behind closed doors within Kim and Kanye's relationship, we wish the whole family the best.
If you or someone you know is struggling with mental health, please contact the Crisis Text Line by texting HOME to 741741, or call the National Alliance on Mental Illness Helpline at 1-800-950-NAMI (6264).