Inside The Marilyn Manson Abuse Allegations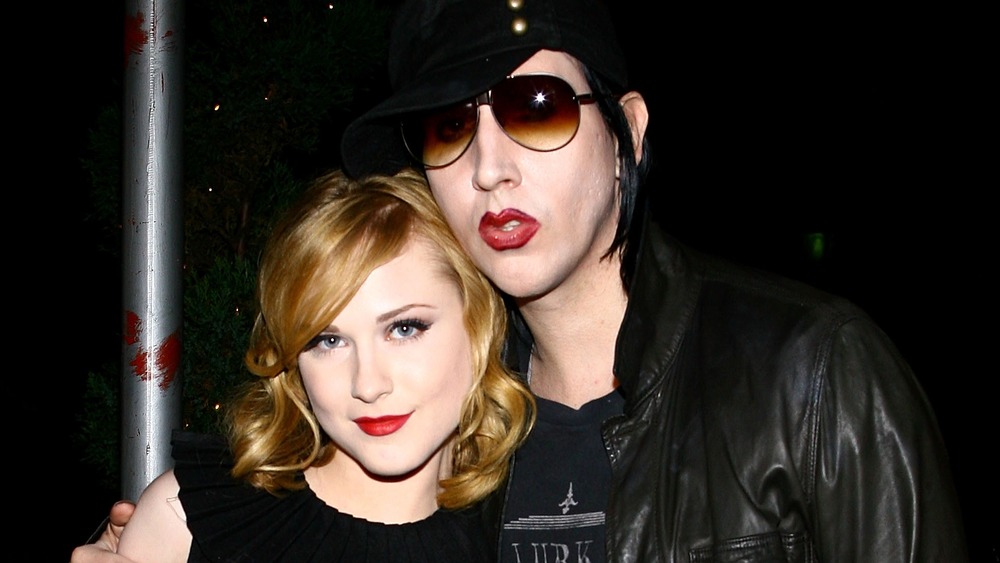 Scott Wintrow/Getty Images
The time is up for Marilyn Manson, it seems. Manson's ex-girlfriend Evan Rachel Wood came forward Feb. 1, 2021, with abuse allegations against the star. Soon thereafter, four other women spoke out about the "God's Gonna Cut You Down" singer. 
The Westworld actor took to Instagram to allege that Manson manipulated her for years. "The name of my abuser is Brian Warner, also known to the world as Marilyn Manson," Wood wrote. "He started grooming me when I was a teenager and horrifically abused me for years. I was brainwashed and manipulated into submission. I am done living in fear of retaliation, slander, or blackmail. I am here to expose this dangerous man and call out the many industries that have enabled him, before he ruins any more lives. I stand with the many victims who will no longer be silent." 
Wood's courageous post ignited a movement that as of Feb. 1, 2021 includes four other women. So what other allegations against Manson exist? Keep scrolling to find out the details. 
Marilyn Manson allegedly abused multiple women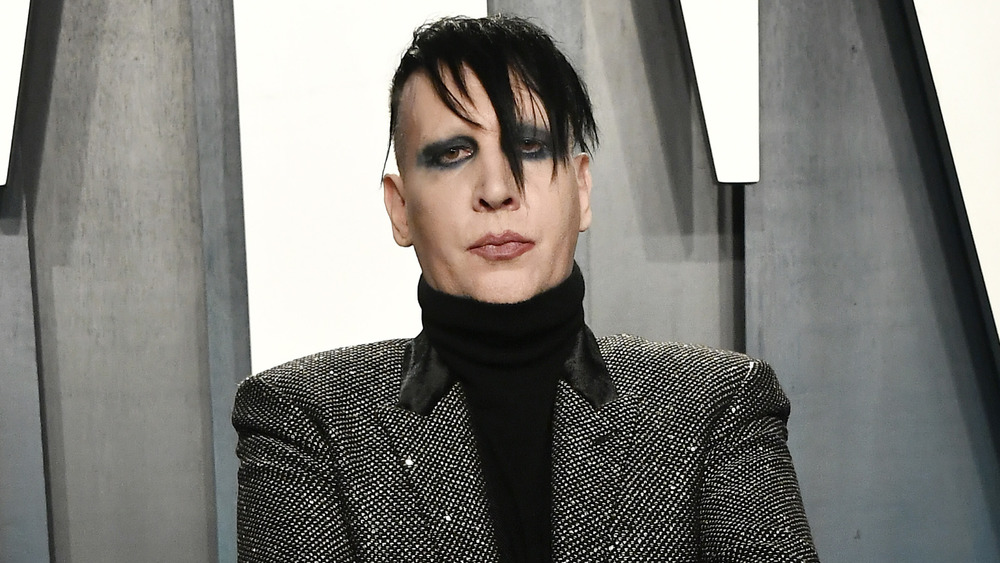 Frazer Harrison/Getty Images
Evan Rachel Wood is not the only person to accuse Marilyn Manson of toxic behavior. Per Vanity Fair, the four other women who have come forward list allegations including "sexual assault, psychological abuse, and/or various forms of coercion, violence, and intimidation." 
Wood first met rocker Manson at age 18; he was 36. She later testified in front of a House Judiciary Subcommittee in 2018 to help pass the Sexual Assault Survivors' Bill of Rights in every state. "My experience with domestic violence was this: toxic mental, physical and sexual abuse which started slow but escalated over time, including threats against my life, severe gaslighting and brainwashing, waking up to the man that claimed to love me raping what he believed to be my unconscious body," Wood stated in the hearing, as reported by USA Today. Wood and Manson were briefly engaged in 2010. 
In May 2018, a police report against Manson was filed citing sex crimes that took place in 2011 but were not pursued due to a lack of evidence, per The Hollywood Reporter. The other four women who came forward on social media in February 2021 list suffering from night terrors, PTSD, OCD, and depression after their alleged traumatic relationships with Manson. "I want to see Brian held accountable for his evil," one survivor wrote on Instagram. 
Manson was married to Dita von Teese before divorcing in 2006. He wed photographer Lindsay Usich in 2020. Neither have publicly responded to the allegations.
If you or someone you know has been the victim of sexual assault, you can call the National Sexual Assault Hotline at 1-800-656-HOPE (4673) or visit RAINN.org for additional resources.