The Truth About Dustin Diamond's Relationship With Mario Lopez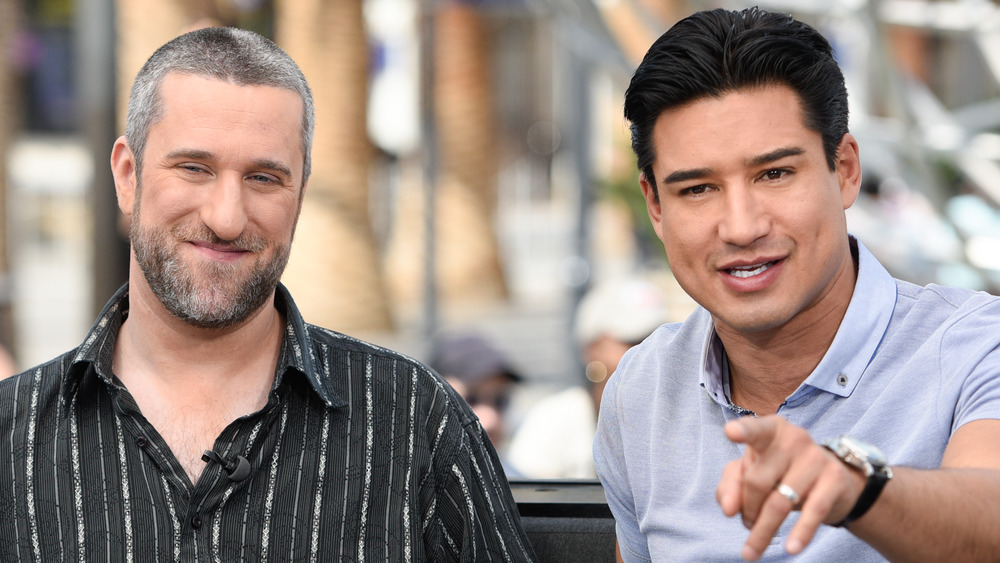 Noel Vasquez/Getty Images
Saved by the Bell funnyman Dustin Diamond has died at age 44 from Stage 4 lung cancer, TMZ reported. The death came as a surprise to some fans, as he was diagnosed with the disease just three weeks prior, according to the Daily Mail. Diamond's representative noted that the actor's cancer — after initial bouts of chemotherapy — continued to spread "rapidly throughout his system," per the Daily Mail. The rep said, "the only mercy [the cancer] exhibited was its sharp and swift execution. Dustin did not suffer...For that, we are grateful."
Diamond was best known for his turn as Saved by the Bell's resident geek, Samuel "Screech" Powers. Several among the '90s teen sitcom's main cast went on to have continued success in Hollywood. Lead Mark-Paul Gosselaar, for instance, returned to the small screen with his 2011-2014 hit, the legal drama Franklin & Bash, and Kelly Kapowski herself, Tiffani Thiessen, had a steady stream of work on acclaimed series like USA's crime thriller White Collar. 
Mario Lopez, who played smooth-talking jock A.C. Slater, has arguably had the most high-profile run in the entertainment business since Saved by the Bell aired its last episode in 1993. From his 12-year run hosting entertainment news program Extra to long-running stints on dramas like 1996's Pacific Blue, Lopez became a mainstay on NBC's Access Hollywood beginning in 2019. Lopez even sat down on behalf of Extra to interview Diamond in 2016. So how did the two's personal relationship fare post-SBTB? Keep reading to find out.
Mario Lopez was supportive of Dustin Diamond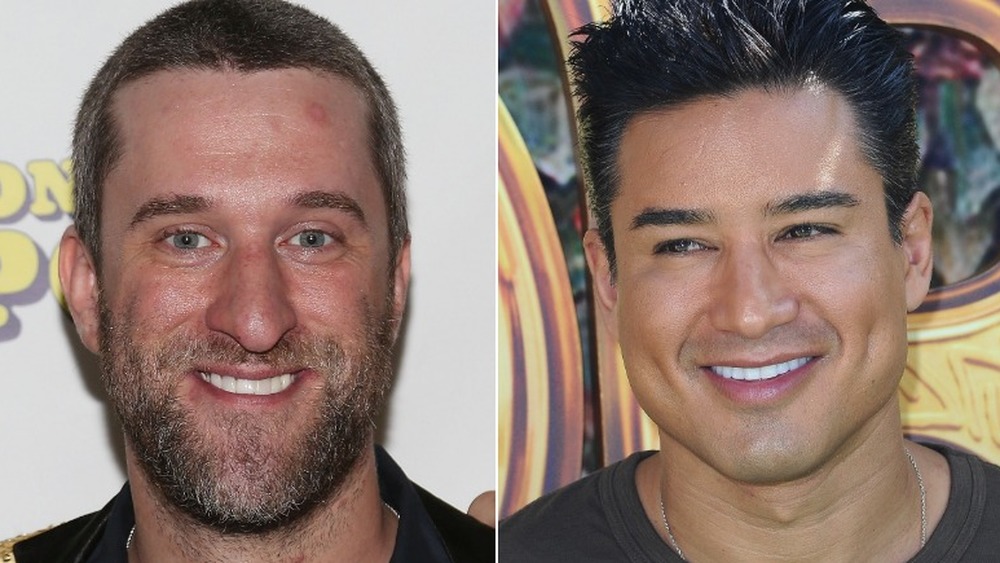 Taylor/Getty Images/Albert L. Ortega/Getty Images
Mario Lopez reached out promptly to Dustin Diamond following the latter's cancer diagnosis in January 2021. Lopez tweeted on Jan. 14, 2021, "I connected with Dustin earlier this evening and although the news of his diagnosis is heartbreaking, we remain positive that he'll overcome this."
Indeed, Lopez appears to be one of the few cast members from the original Saved by the Bell cast with whom Diamond has maintained good relations. This especially seemed true after his 2009 tell-all memoir Behind the Bell, in which he disclosed alleged details of his castmates supposedly partaking in drugs and sex (with each other). Diamond explained during a 2016 episode of the Dr. Oz Show that he had a "ghostwriter" and had been supposedly "taken advantage of." But his ex-castmates were reportedly peeved nonetheless. Lopez, however, was apparently not one of them. 
"Mario Lopez and I speak frequently," Diamond told the news outlet. After repeated brushes with the law, including a 2014 incident in which he served four months of jail time for allegedly stabbing a man, per the Daily Mail, and a subsequent 2016 arrest for violating his probation, Diamond sat down with Lopez in a 2016 Extra interview. "I want to put the tomfoolery and malarkey behind me... for that clean slate," Diamond vowed at the time.
It is nice to see that, in Diamond's most troubled times — and in an industry known for many flaky individuals — Lopez never turned his back on Diamond.
Mario Lopez said Dustin Diamond was like a 'fun, goofy little brother'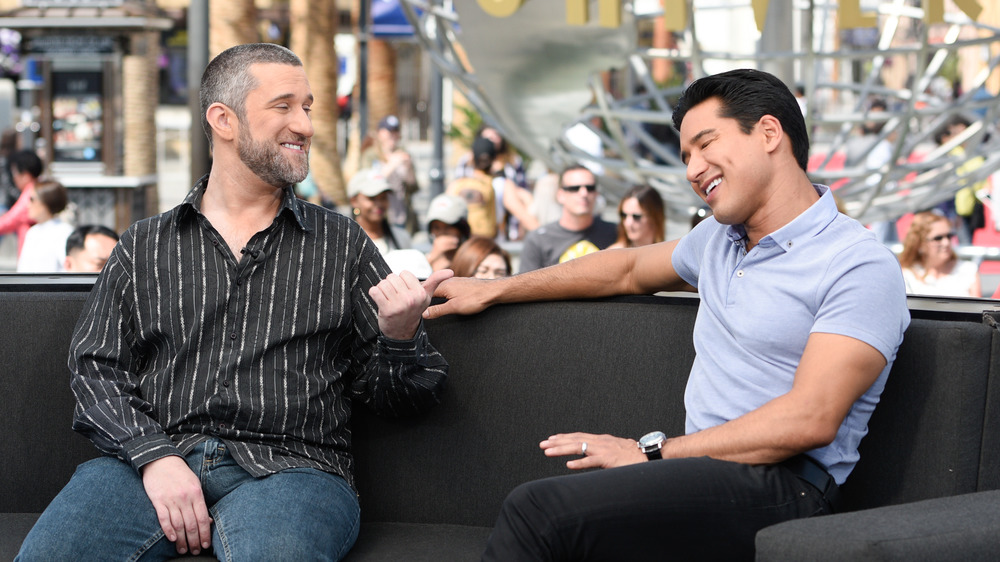 Noel Vasquez/Getty Images
Mario Lopez honored Dustin Diamond on Access Hollywood a few hours after news of the actor's death broke on Feb. 1, 2021. According to Us Weekly, he said: "He was like a little brother to me, we always remained in contact over the years. I actually just spoke with him a couple of weeks ago after he got his diagnosis." The actor said when they spoke, Diamond was "fully of energy" and was "so optimistic," adding, "Life is just so fragile and not to be taken for granted."
In a statement to Variety, Lopez said his former Saved by the Bell co-star was "like a fun, goofy little brother." He described their friendship and what it was like on the set on the show, sharing that Diamond was his "sidekick" and "an integral part of the chemistry and the comedy." Lopez explained, " ... It was a lot of juvenile, silly, fun antics stuff that we'd get into. I thought he was a funny kid." He also called Diamond "iconic" and admitted he doesn't think Saved by the Bell "would have worked without him."
Lopez also told the outlet that although his friend is gone, he's "at peace knowing that I was always there for him" and that he kept in contact with Diamond. The TV host added, "He'll continue to be in my prayers, along with his family, but he knows he had a friend in me."