Why The Song In The Matthew McConaughey Doritos Commercial Sounds Familiar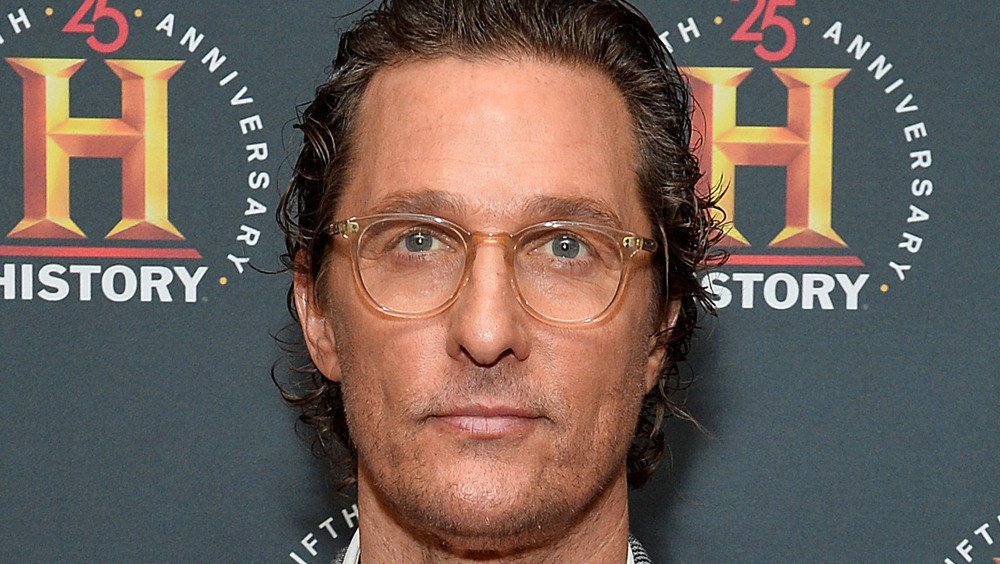 Noam Galai/Getty Images
The Super Bowl LV is right around the corner, airing on Feb. 7, 2021, where defending champs, the Kansas City Chiefs will take on the Tampa Bay Buccaneers. The anticipation of this televised sporting event not only means football fans are already getting their Sunday gear out and stocking their fridges with all the tailgate food necessities, but advertisers are also beginning to release teasers of their must-watch commercials for the big game.
No matter which team is playing, Super Bowl commercials always attract a wide audience — with some viewers saying it's the only reason they tune in to watch the game. According to International Business Times, it's one of the highest ad spots for television, "since the Super Bowl is one of the most-watched live programs of the year." The cost of a Super Bowl commercial is high. A 30-second ad during the 2020 Super Bowl was reportedly around $5.6 million.
In order to make a lasting impression with viewers in a small timeframe, advertisers therefore must pull out all the stops, such as getting a big celebrity name on board, using a catchy song, and having a movie-like script. Bonus points if the advertiser throws in some nostalgia in the commercial, too. So, which 2021 ad is getting the most buzz this year? Turns out, chip company Doritos has not only brought in Matthew McConaughey for their 2021 Super Bowl commercial, but also a throwback song. Keep reading to find out more. 
Dortios brought back this iconic Queen song for their 2021 ad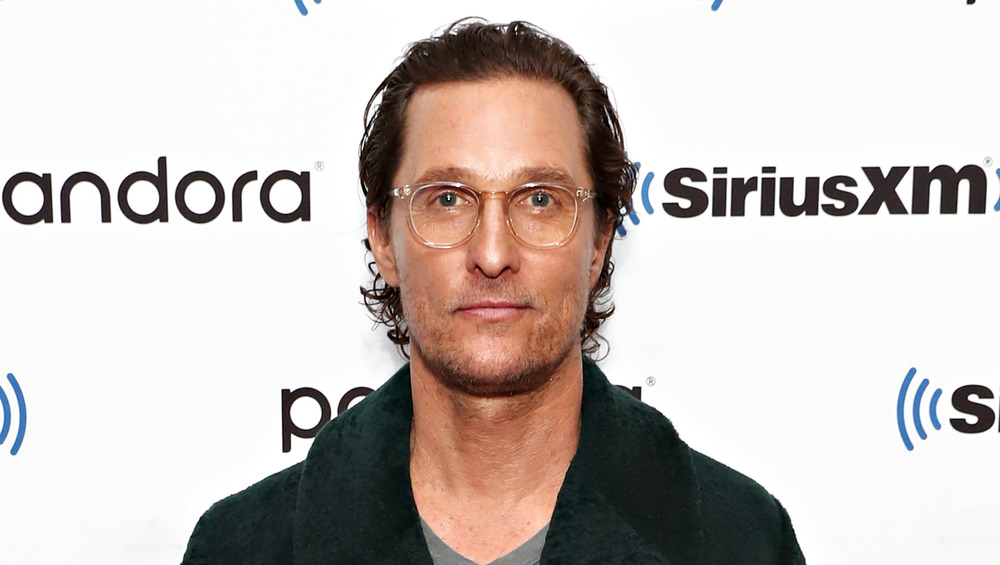 Cindy Ord/Getty Images
Matthew McConaughey is staring in Doritos 2021 Super Bowl commercial and the ad is already getting a lot of attention. For those who haven't seen all of the #FlatMatthew tags swirling around, we are here to provide a little context about the campaign.
According to Ad Age, the 60-second Super Bowl spot "showcases the new Doritos 3D Crunch, an updated version of a snack from 1998." McConaughey appears 2D throughout the commercial, even appearing on Jimmy Kimmel's talk show, and doesn't become his normal self until his flat body squirms into a vending machine and eats a Doritos 3D Crunch.
During the commercial, Queen's "I Want to Break Free" plays, "which comes from Frito-Lay's creative agency Goodby, Silverstein & Partners." Ad Age also reported that the commercial is a new version of the 1998 debut ad for Doritos 3D Crunch. The outlet states, "Frito-Lay launched Doritos 3D in 1998, with its "Laundromat" spot starring Ali Landry, which came from BBDO." 
Vending machines and classic rock hits go hand-in-hand with successful Doritos commercials. From the popular hungry college student ad for Doritos' guacamole chips to #FlatMatthew's campaign, Doritos knows how to hook an audience in a short amount of time.