The Real Reason Matthew McConaughey Was Once Arrested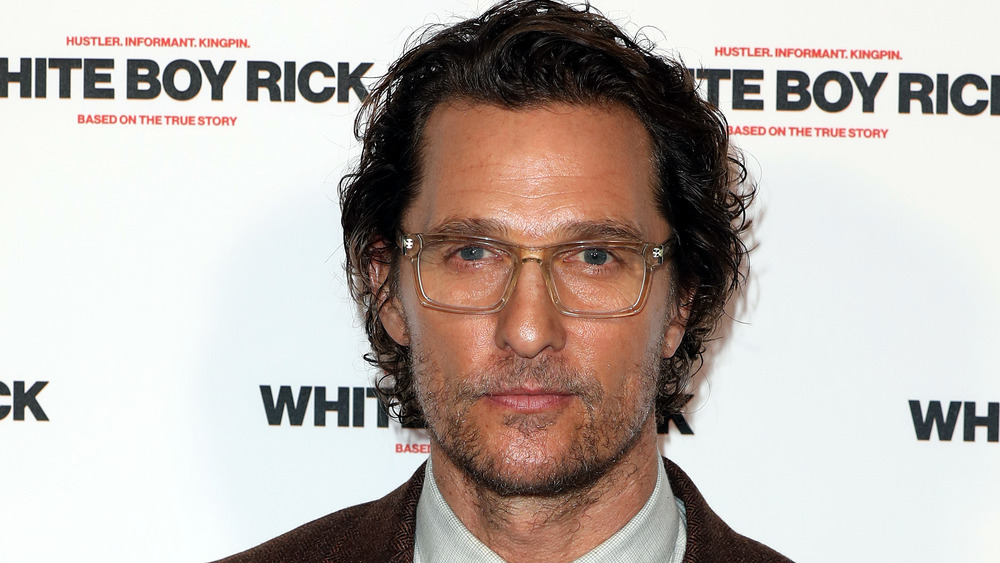 Tristan Fewings/Getty Images
Remember the time Matthew McConaughey was not so "alright alright alright" with the law?
Before we get to the infamous story involving the Dallas Buyers Club star, a brief jail stint, nudity, and (yes) a set of bongo drums, let's appreciate all that is Matthew McConaughey for a moment. Whether he's humbly accepting an Oscar for best actor, igniting the small screen in the acclaimed first season of True Detective, or taking us to new destinations in a sensuous Lincoln commercial, few Hollywood stars are as well-liked as McConaughey. Ever since the Texas-born actor had his massive breakthrough in 1993's Dazed and Confused, he's established himself as one of the industry's most charming and laid-back stars. And that's no act. As Architectural Digest once pointed out, his idea of "L-I-V-I-N" involves kicking back in his "customized Airstream trailer, which he keeps in Malibu." Yup, it seems McConaughey can do no wrong. Except for the time he did.
From George Clooney to Bruno Mars, more good-natured A-listers have had run-ins with the law than you'd think. And Matthew McConaughey, who didn't always have it easy, is among them. While you may have briefly heard about the star's admittedly wacky bongo-related arrest from years back, he filled fans in on more details in his 2020 memoir Greenlights. Now we're getting a full (mooned) picture of the story, and it's as outlandish as it sounds. Scroll down to find out more about Matthew McConaughey's arrest. 
Matthew McConaughey spent time in jail over a bongo-related complaint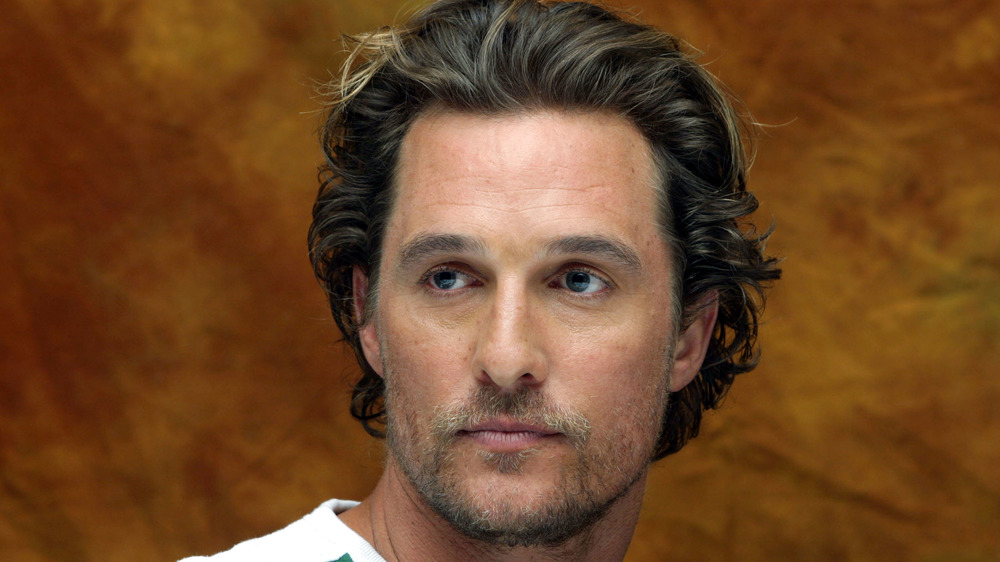 Fotos International/Getty Images
So what happened in October 1999, when then-29-year-old Matthew McConaughey was arrested? The actor shared more "stark" details on that evening at his home in Austin, Texas in his memoir. It began at 2:30 a.m., when he was chilling out after 32 straight hours of weekend partying. "It was time to smoke a bowl and listen to the beautiful African melodic beats of Henri Dikongué play through my home speakers ... It was time for a jam session," he wrote, per ET Canada. He grabbed a drum and disrobed, not expecting a noise complaint, or for two policemen to "barge into my house unannounced, wrestle me to the ground with nightsticks, handcuff me and pin me to the floor."
McConaughey wrote that one officer exclaimed, "Ohhh, looky who we got here," as he recognized the star. After being informed that he was being arrested for "disturbing the peace, possession of marijuana and resisting arrest," McConaughey recalled himself yelling, "'You broke in my house!' F***, yeah, I resisted." The future Oscar winner then made a scene on his front lawn and decidedly remained nude until he got to the police station. He penned, "'Ohhh no!' I barked. 'I'm not putting s*** on! My naked a** is proof I was mindin' my own business!'"
McConaughey spent nine hours in jail before being released, per the New York Post. He told The Washington Post afterward, "I don't want to rent a place there, but it was a nice stay for a night." Luckily, Matthew McConaughey can comfortably tell the tale today.