The Truth About Shawn Mendes And Matthew McConaughey's Relationship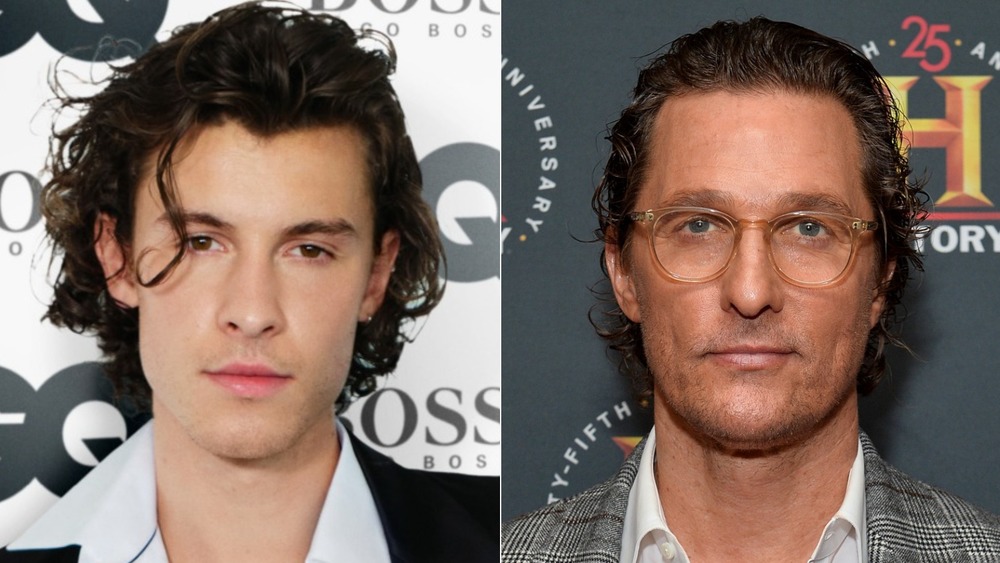 Conde Nast, Noam Galai/Getty Images
There are definitely unexpected friendships in Hollywood, and the world just discovered a new one. On Dec. 7, 2020, James Corden virtually welcomed Grammy-nominated singer Shawn Mendes and Oscar-winning actor Matthew McConaughey onto an episode of The Late Late Show, and they spilled the beans about their unlikely relationship.
According to Mendes, he "forced" the friendship on McConaughey, who is 29 years his senior. "I mean, I messaged him a few times on Instagram, I asked for his phone number and then I was like, 'I gotta call.' It was like a desperate need of advice," the "Wonder" singer admitted to Corden during the joint interview. That being said, McConaughey said he was more than willing to befriend Mendes because he had listened to his music before and considered himself a fan.
So, what advice did Mendes need so badly and how did one call for advice turn into a solid friendship? This is the truth about Shawn Mendes and Matthew McConaughey's relationship.
Shawn Mendes sought life guidance from Matthew McConaughey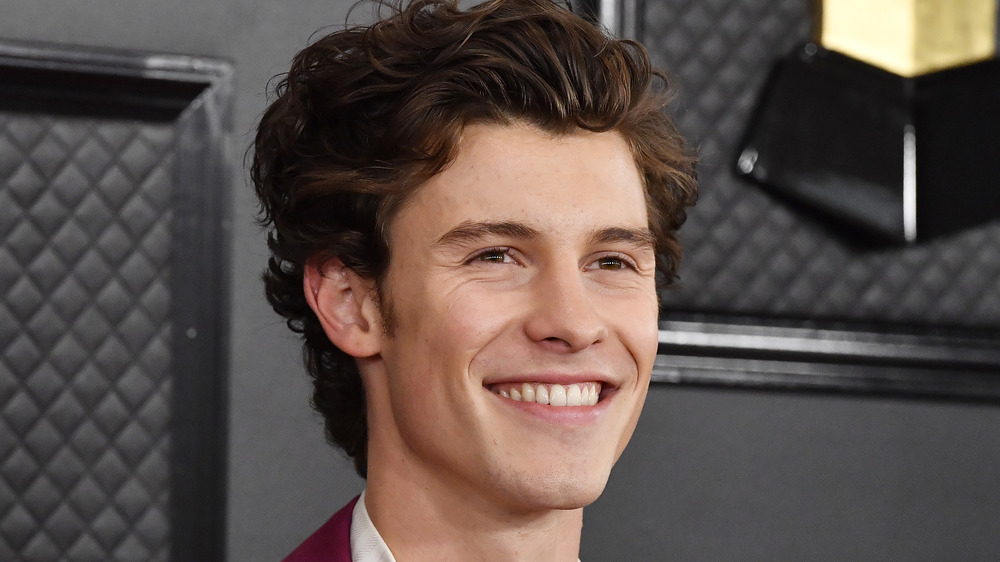 Frazer Harrison/Getty Images
During their Late Late Show joint interview in December 2020, Shawn Mendes told Matthew McConaughey that he had been a fan since his days as a regular kid in Canada wearing braces, and that's what inspired him to reach out to the actor. Once they got on the phone, McConaughey was impressed with the "Señorita" singer, who he called an "old soul" to whom he could relate, and the friendship blossomed from there. On this particular phone call, Mendes knew exactly what he needed.
"I was looking for some counsel on like how to just take the blame and take the glory," Mendes started. "You told me something ... this was actually before I read the book. You said, 'You have to be the author of your own life.' And I think there comes a point in everybody's life where you kind of have to start making your own choices and that means taking the blame when things go wrong and taking the glory when things go right," he explained. "The book" Mendes referred to is McConaughey's 2020 release Greenlights, which talks about taking and expanding opportunities as they come.
"After that conversation, it was like all these opportunities," Mendes added. "I just heard you in my ear, like, 'You got to be the author of your own life.' And I was like, 'Alright, I got this. I'm gonna do this.' Mendes seemingly benefited from the chat with his idol, but McConaughey was just as excited about the new pal in his life.
Matthew McConaughey is a longtime Shawn Mendes fan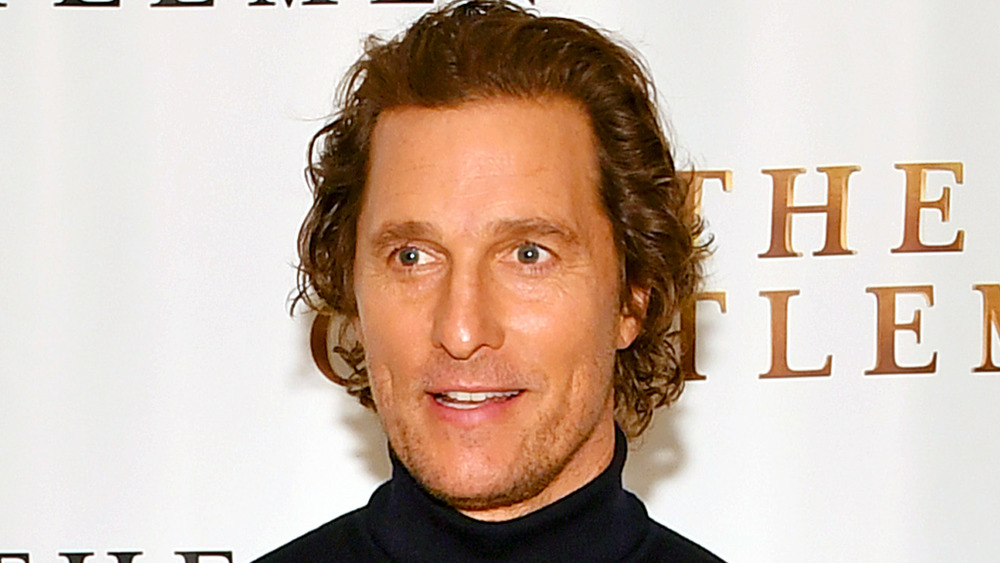 Slaven Vlasic/Getty Images
Matthew McConaughey was happy to hop on the phone with Shawn Mendes, because it turns out he is a fan of the singer. "I saw this young man who I was a fan — I think I may have been a fan of yours before you were a fan of mine," McConaughey admitted to Mendes on The Late Late Show. "I was a fan of your music."
McConaughey isn't the only one in his family who takes a liking to the pop star. In a November 2020 interview, he told Entertainment Tonight that his kids are huge supporters of Mendes, who he described as a "good young man." He said his kids have seen Mendes in concert and love his music, and were stunned when they found out their dad had the singer's number. "My kids are like, 'You got his number? You got his number?'" McConaughey, who scored some cool dad points with that revelation, then admitted his kids declined to call Mendes because they panicked and had to think about what to say.
McConaughey said he and Mendes will keep in touch, and it looks like their appearance on James Corden's talk show proves that the buds are staying close. Many "Wonder" what it's like to be friends with the Canadian singer, but at least McConaughey doesn't have to!