Angelina Jolie Reveals Details About Her Kids And Divorce From Brad Pitt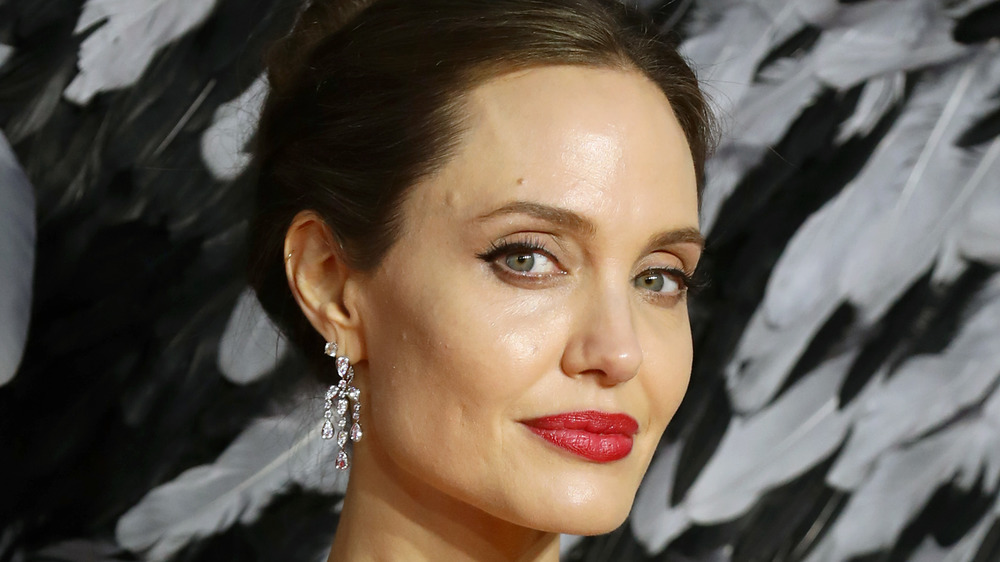 Tim P. Whitby/Getty Images
Divorce is never easy on a family and Angelina Jolie and Brad Pitt's brood is no different. The exes separated in 2016, just two years after they officially tied the knot despite almost a decade of romance and the fact that they share six kids: Maddox, Pax, Zahara, Shiloh and twins Knox and Vivienne. The parents legally became single in April 2019, although their divorce has yet to be finalized due to custody agreement concerns, per In Touch Weekly.
However, Jolie and Pitt are reportedly doing all that they can to maintain stability in their children's lives — even living only a few miles apart. "I wanted it to be close to their dad, who is only five minutes away," Jolie said of her home — which is the "former estate of Cecil B DeMille" — while talking to British Vogue for the magazine's March 2021 cover story. "I love most that there is no entertainment room, but lots of pathways and places to walk and think. I feel very fortunate we have that at this time," she added, while gushing over the design of her humble abode.
Despite trying her best to maintain a sense of normalcy for her children, Jolie admitted her uncoupling hasn't been easy. "The past few years have been pretty hard. I've been focusing on healing our family," she revealed to the outlet. "It's slowly coming back, like the ice melting and the blood returning to my body." Keep scrolling to find out what else Jolie said about her family.
Angelina Jolie says her kids are a 'team'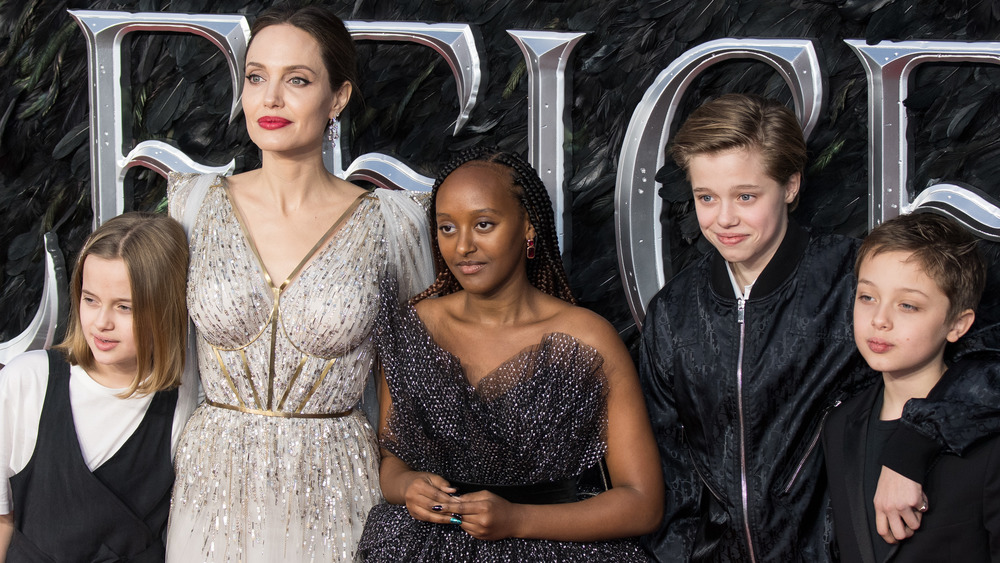 Jeff Spicer/Getty Images
Apart from the trials the Jolie-Pitt kids have been through, they, like many around the world, were stuck with their thoughts in quarantine amid the coronavirus pandemic. While we imagine it can't be easy to go through major changes as the world is in disarray, Angelina Jolie said her kids are doing all right. "I feel like we're such a team. It may sound clichéd, but you love and you try, and even if you burn the eggs, that doesn't matter in the end," Jolie told British Vogue, adding, "They're pretty capable."
As for how the matriarch is holding up following hardship, she's "trying to be hopeful" now that she's "come through a few things." She continued, "I think this is something we've all discovered through the pandemic."
During the interview, Jolie also touched on her children's resilience and her thoughts on the next generation, in general. "I put a lot of my hopes for the future on the younger generation," she shared, adding, "Maybe that's because I live with six kids." Although Jolie says her kids are "overwhelmed" with information, she remains hopeful. "I see Mad [Maddox] online speaking in Russian to someone or talking to Korea, or Shi [Shiloh] saying hi to her friends in Namibia, I see there's this new way young people can connect and know each other in this global way. It's how they'll start to solve our problems."