Aubrey O'Day Lets Her Feelings Be Known About Her Alleged Ex Donald Trump Jr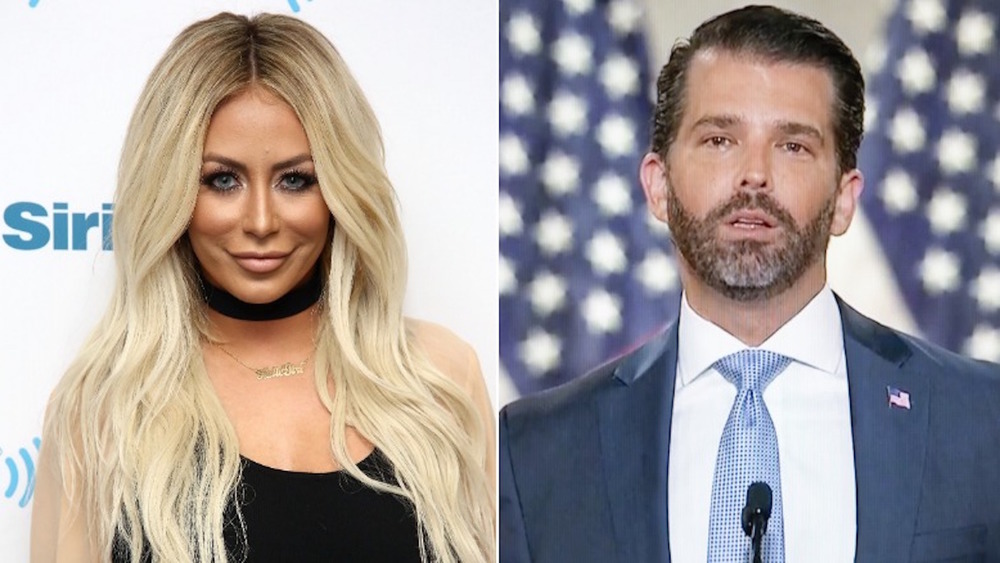 Astrid Stawiarz, Bloomberg/Getty Images
Aubrey O'Day is not holding back. The former Danity Kane member has slammed Donald Trump Jr. on Twitter about his "values" after the former president's son accused members of The Lincoln Project of being pedophiles. O'Day publicly called out the hypocrisy of Trump Jr.'s remarks when she let slip his alleged "affairs" and "drug use" in a tweet in February 2021. "well if we are reflecting 'true values' you better go have a little sit down with your children and let them know your affairs and drug use," she wrote. "Fair is fair."
O'Day was responding to Trump Jr.'s tweet, which read, "The Lincoln Project should probably change their name to the Pedophile Project to better reflect their true 'values.'" In a report published by The New York Times on Jan. 31, 2021, it was alleged that the co-founder of The Lincoln Project, John Weaver, sexually-abused 21 young men. The anti-Trump Republican group also previously trolled the former president's son in an ad campaign in October 2020, per Huffington Post. 
The singer and former reality show star, O'Day, met Trump Jr. back in 2011 when she was a contestant on his father's television series The Celebrity Apprentice and claimed to have engaged in an affair with him during that time (per Us Weekly). Since then, she has made her feelings about him perfectly clear on more than one occasion. 
Aubrey O'Day also took a Twitter swipe at Donald Trump Jr's girlfriend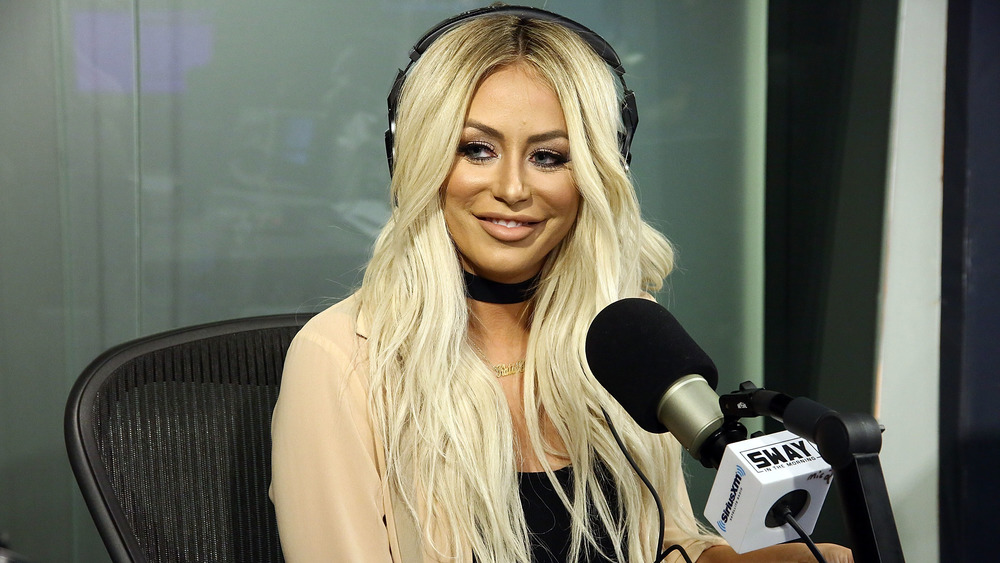 Astrid Stawiarz/Getty Images
Aubrey O'Day didn't stop there. She continued with a series of tweets aimed at Kimberly Guilfoyle, Donald Trump Jr.'s current girlfriend and former Fox News host. Responding to a fan tweet which said Trump Jr. "whine[s] on Twitter all day long," O'Day said, "I'd rather whine on Twitter than f*** kimberly garfield any day... that part I get."
She then replied to another tweet about Guilfoyle being fired from Fox News, writing, "..and imagine allegedly she was sexually harassing multiple women," adding, derisively, "she can't find a human soul that wants in that box." O'Day was seemingly referencing Guilfoyle's departure from Fox News following sexual harassment allegations which included showing pictures of male genitalia (and naming them) to her colleagues according to The Huffington Post. The former presenter denied all accusations (via Town & Country).
Aubrey O'Day was rumored to be in a relationship with Trump Jr. "toward the end of the taping" of The Celebrity Apprentice, a source told Us Weekly back in March 2018. The source also said their relationship came to an abrupt end in March 2012 after Trump Jr.'s then-wife Vanessa Trump discovered emails between the pair. However, it wasn't until O'Day's appearance on MTV's Ex on the Beach that the 36-year-old publicly acknowledged him as her "ex," according to People. Since then, O'Day has been tweeting the tea on their former relationship, even alleging they "did drugs together," and she doesn't seem ready to stop any time soon.