Cameran Eubanks Reveals If She Would Ever Return To Southern Charm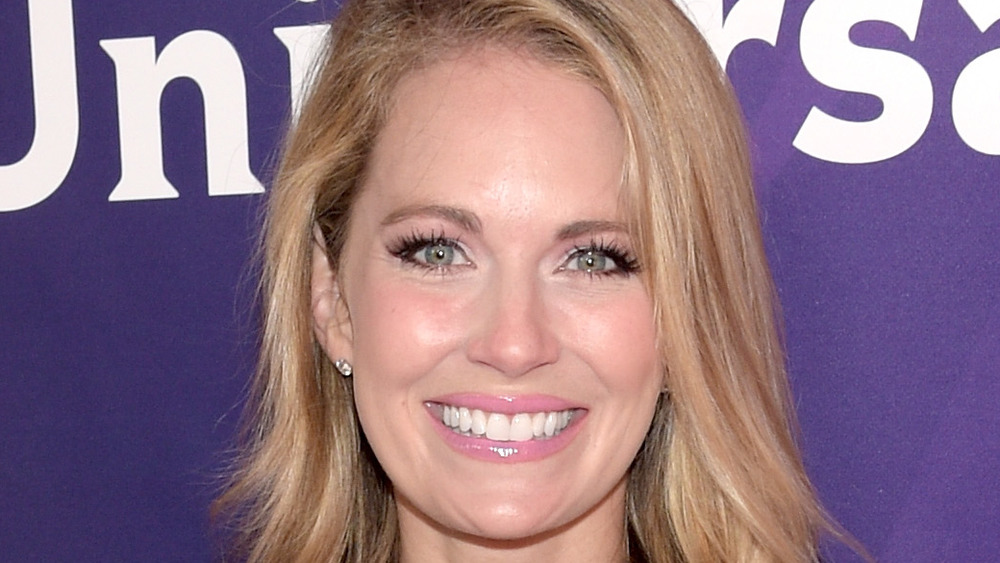 Jason Kempin/Getty Images
Southern Charm star Cameran Eubanks has written a new book of essays, One Day You'll Thank Me: Essays on Dating, Motherhood, and Everything In Between. As E! News reported, the reality star opened up about her six seasons on the show, her castmates, and her relationship with her husband.
Long before she was part of the Bravo franchise, Cameran made a name for herself on The Real World: San Diego. In her new book, she even claimed that Beyoncé was "a huge fan" of the show and told her so when they met. "I was shaking so much that the microphone was moving when I talked to her. If you think I'm lying, I have the awful and embarrassing video footage to prove it," Cameran joked.
But Southern Charm is the show where she became a fan favorite, and fans were devastated when she confirmed that she was leaving the show in since-deleted Instagram post in May 2020, per E! News. At the time, she claimed that her departure had "nothing to do with ridiculous and fake rumors about my marriage," referring to the gossip about her husband Jason Wimberly's infidelity, according to People. She also called the rumor a "ploy for ratings."
"Drama is needed to stay relevant on reality television and sadly false rumors about others are sometimes created," Cameran said on Instagram, telling her fans to "make of that what you will and consider the source."
Can fans expect Cameran Eubanks to come back to reality TV?
As People reported, the speculation around Cameran Eubanks and her husband made an appearance last season of Southern Charm, even though Cameran herself had left. At the reunion, Kathryn Dennis denied that she had invented the accusations herself, stating "I did not make up this rumor." She also insisted that Cameran "made the decision not to return to the show before anything happened with rumors and anything like that."
In her new book, Cameran has not contradicted her previous statement that the scandal had nothing to do with her leaving. She did, however, refer to the "false accusations" and "nasty rumors" that "can be started for the sake of a 'good show,'" as per E! News. The reality star said that the situation "just started to feel a bit icky."
Cameran also wrote that Southern Charm was altogether "a very positive experience," and she would "go back and do it all over again." Fans shouldn't get their hopes up for her return anytime soon, however.
"I'm pretty certain I am done with reality TV, though," Cameran clarified. "I've got two shows under my belt, and at this point, I am enjoying a simpler life without a camera in my face."