The Song Dolly Parton Is Remixing For Her Super Bowl Commercial Debut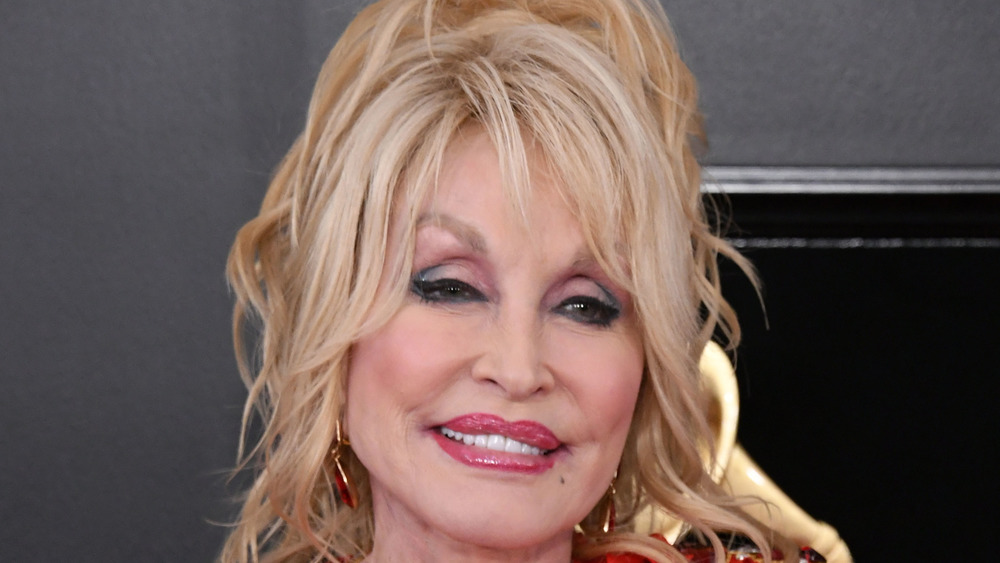 Jon Kopaloff/Getty Images
Dolly Parton's song "9 to 5" is nothing short of iconic, along with the movie of the same name. While the song is timeless, commuting with a nine-to-five work schedule isn't the norm for many people these days. Lots of people work remotely (some due to the pandemic), but others have always lived that "work from home" lifestyle. Many people work at all hours of the day, trying to start a business in "off hours." Basically, the idea of a "typical" workday isn't a universal concept anymore. Parton and Squarespace recognized that and decided to partner for a modernized remix of "9 to 5" for a Super Bowl commercial.
Parton told the Associated Press, "A lot of people through the years have wanted to change the lyrics to fit certain things they're doing. I really thought that was a wonderful thing, especially for Squarespace," which is a company that gives people the tools to create their websites. Parton noted, "[Squarespace is] so into people, new entrepreneurs working after hours to start their own businesses." That led to a new song called "5 to 9," which Parton described as a "perfect" concept.
She remarked, "Well I work 365 [days a year]. I'm always working 5 to 9, 9 to 5. I work all hours of the night and day." When it comes down to it, the country music icon believes "Whatever you need to do, you gotta get it done, however many hours it takes" — even if it's outside of that "9 to 5" schedule.
Dolly Parton supports entrepreneurs with her Super Bowl commercial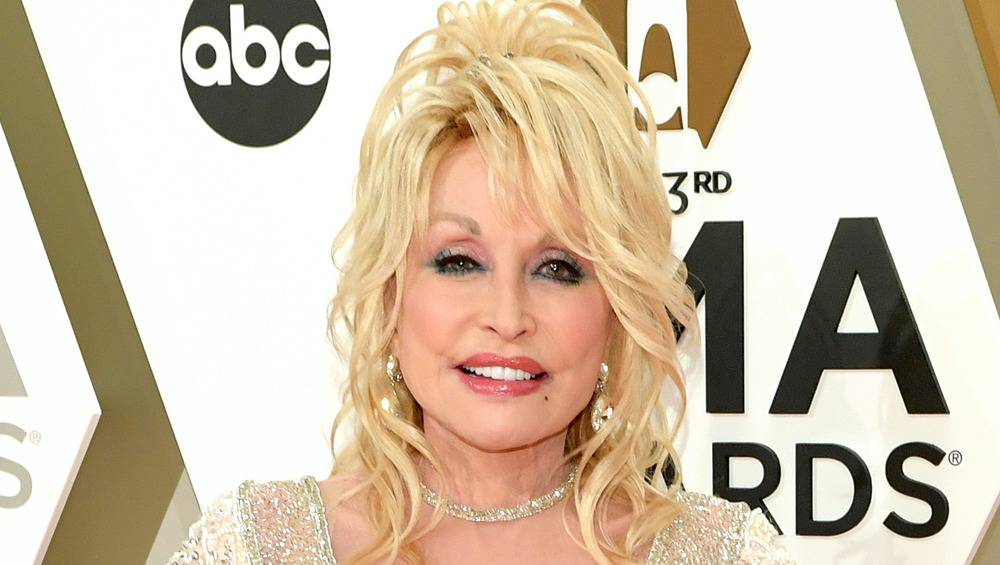 Jason Kempin/Getty Images
Dolly Parton has always been (and will always be) relevant, which can partly be attributed to her ability to balance evolving with the times while staying true to herself. Her song "9 to 5" will never get old, but her "5 to 9" remix that she recorded for Squarespace's 2021 Super Bowl commercial speaks to a large population. The singer told USA Today, "All the nine-to-five people, all of them can't even go work their nine-to-five jobs now, so a lot of people are working from home."
Parton isn't the only one speaking out about the commercial. Squarespace CMO Kinjil Mathur discussed the concept with Adweek, explaining, "The pandemic has been a catalyst, but the nature of work has been changing for quite some time." Mathur's sentiments echoed Parton's. "This next generation of the workforce has been dismantling the traditional idea of a 9-to-5 job, striking it out on their own and working on their own terms," he said. In the song, Parton sings, "Working 5-to-9/ You've got passion and a vision/ 'Cuz it's hustlin' time/ Only way to make a livin'."
Ultimately, Mathur wants the Super Bowl spot to "acknowledge those people who are working to make their side hustle their main hustle." There are people working "9 to 5," working "5 to 9," both shifts and everything in between. Once again, Parton has found a way to appeal to all of her fans and make them feel seen and heard.