The Weeknd's New Super Bowl Teaser Is Turning Heads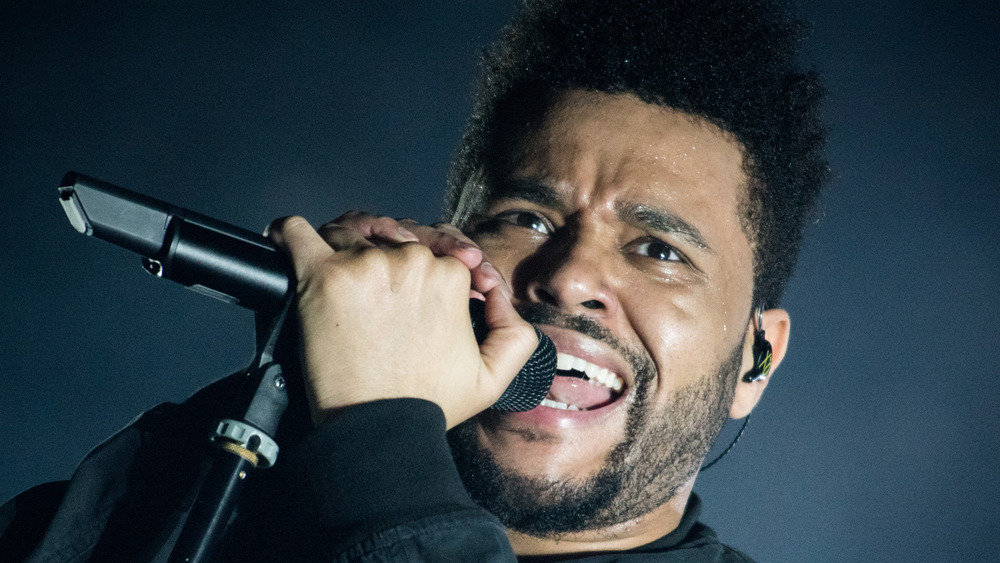 Raphael Dias/Getty Images
Reigning Super Bowl champions — aka the Kansas City Chiefs — are set to play the Tampa Bay Buccaneers during Super Bowl LV on Feb. 7, 2021. To entertain viewers during halftime, The Weeknd will perform, following Jennifer Lopez and Shakira's explosive, yet controversial performance in 2020. Upon sharing the news that the Canadian singer would take the Super Bowl stage, he said in a news release, per TMZ, "We all grow up watching the world's biggest acts playing the Super Bowl and one can only dream of being in that position. I'm humbled, honored, and ecstatic to be the center of that infamous stage this year."
The Weeknd is going all out for his performance, even donating $7 million of his own money to "make this halftime show be what he envisioned," as one of his managers, Wassim "Sal" Slaiby, told Billboard in January 2021. "We've been really focusing on dialing in on the fans at home and making performances a cinematic experience, and we want to do that with the Super Bowl," the Weeknd confirmed to the publication.
With that noted, The Weeknd's new Super Bowl teaser definitely alludes to a "cinematic" experience — and let's just say it's turning heads.
The Weeknd's new Super Bowl teaser looks to his past work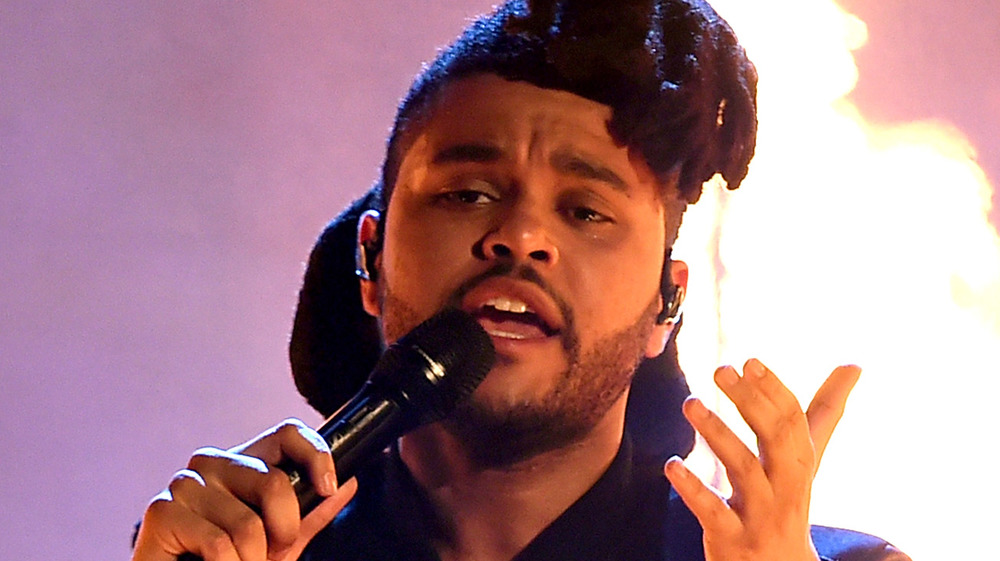 Kevin Winter/Getty Images
On Feb. 2, 2021, The Weeknd released a buzz-churning teaser for his Super Bowl performance. In the video, he's walking down a dimly lit hallway that leads out to the Super Bowl stage. A narration plays as the Weeknd passes videos of himself from his previous music videos projecting onto the hallway walls. "Our stories, our lifetime in the making. We give to the world and the world gives back," the narration starts. "What we create changes us. Every performance, a new chapter. Every stage, a new beginning. The voiceover ends as the "In Your Eyes" singer takes a deep breath, readying himself for his performance.
Once The Weeknd posted the video, his fans were swarming with excitement. "best superbowl halftime show is coming," one fan wrote. Another chimed in, saying the Weeknd is the "greatest artist of this generation. Period." An additional fan mentioned the fact that he spent his own money on his show. "Knowing you spent $7M of your own money on this ain't no way it's not gonna be insane," they tweeted.
A day before the new teaser got released, the show's co-producer Jesse Collins told Entertainment Tonight that The Weeknd's performance will be completely live, which is a big deal given the state of live entertainment in the age of COVID-19. "It's all happening in that stadium, in that moment," Collins stated. "We are fortunate enough in this situation that we are able to do a live live show."