The Real Meaning Behind The Weeknd's 'In Your Eyes'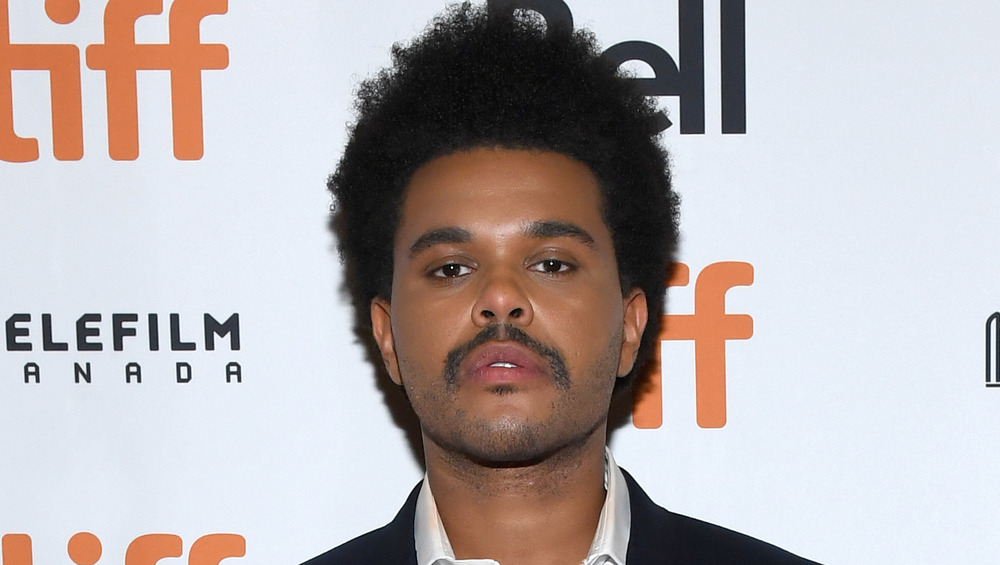 Gp Images/Getty Images
After Hours — The Weeknd's latest album — was released to critical success in 2020, which is probably how the artist ended up headlining the 2021 Superbowl halftime show.
However, just because the album was both a commercial and critical success (it debuted at #1, according to The New York Times) and landed on plenty of "Best of 2020" lists) that doesn't mean that the industry loved it as much as fans did. The Weeknd found himself wrapped up in a bit of drama when he called the Grammys "corrupt" after failing to receive any nominations for After Hours, per BuzzFeed. "I just wanted answers. Like, 'What happened?' We did everything right, I think. I'm not a cocky person," he told Billboard in 2021. "I'm not arrogant. People told me I was going to get nominated. The world told me."
Nevertheless, The Weeknd and his fans love the album. The most ambitious tracks include "Heartless," "Blinding Lights," and "In Your Eyes." The Weeknd further stretched his creative legs by releasing interesting music videos to go along with the singles. The video for "In Your Eyes" is like an 80s slasher film, in which The Weeknd lurks in the shadows with a knife while a bloodied girl frantically tries to escape. The video feels like a departure from the otherwise pop-driven song. So what's the deal? What is "In Your Eyes" all about, anyway? Let's investigate.
'In Your Eyes' could be about a famous ex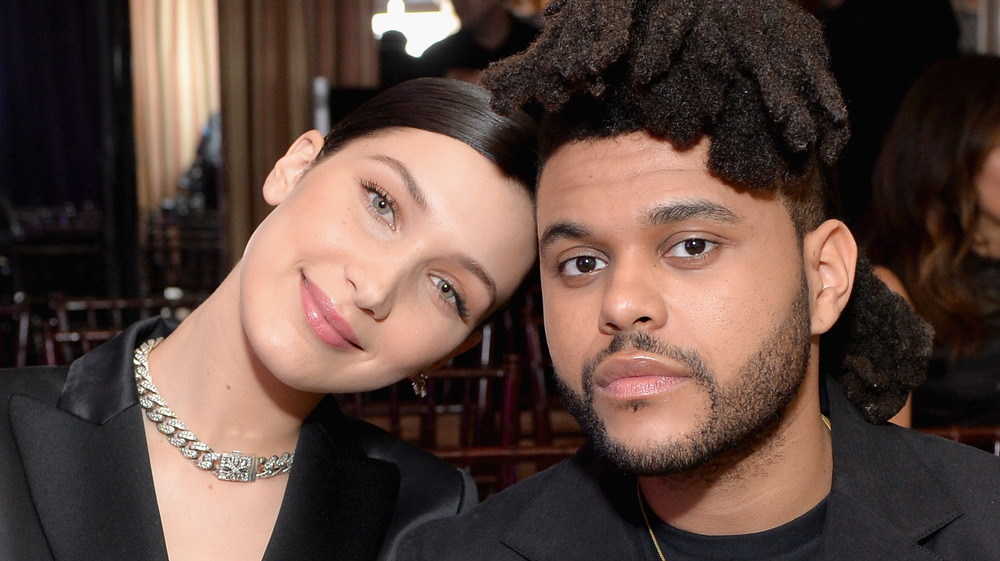 Stefanie Keenan/Getty Images
Figuring out the meaning behind a song can be tricky, especially if it's by someone like Taylor Swift, who will leave clues but rarely cop to anything. Luckily, when it comes to The Weeknd, we have a little more clarity. When speaking to Variety in 2020, he confirmed that "In Your Eyes" is about broken love. "It's basically about two people who are in love with each other who are just f—ing each other over," he said. "The first verse is from [one] perspective, and the second is from the other perspective."
That checks out since the song includes lyrics like "I know it hurts to smile, but you try to," and "I don't regret 'cause my heart can't take a loss," but who is the song about? Twitter has some ideas. While "In Your Eyes" doesn't offer enough information to point to one specific ex, Twitter is pretty sure the entire album is about Bella Hadid. "After hours got me missing Bella Hadid despite never being in the same room as her," one fan wrote on Twitter. The Weeknd and Hadid had a very public on-off relationship for years, before finally calling it quits in 2019, per Seventeen. 
Hopefully, The Weeknd can find some solace in knowing that he turned his heartbreak into some absolute bangers. Or, as one fan tweeted, "S/o to Bella Hadid for breaking Abel's heart & giving us After Hours."