How Much Jeff Bezos Is Worth At The End Of His Time As Amazon's CEO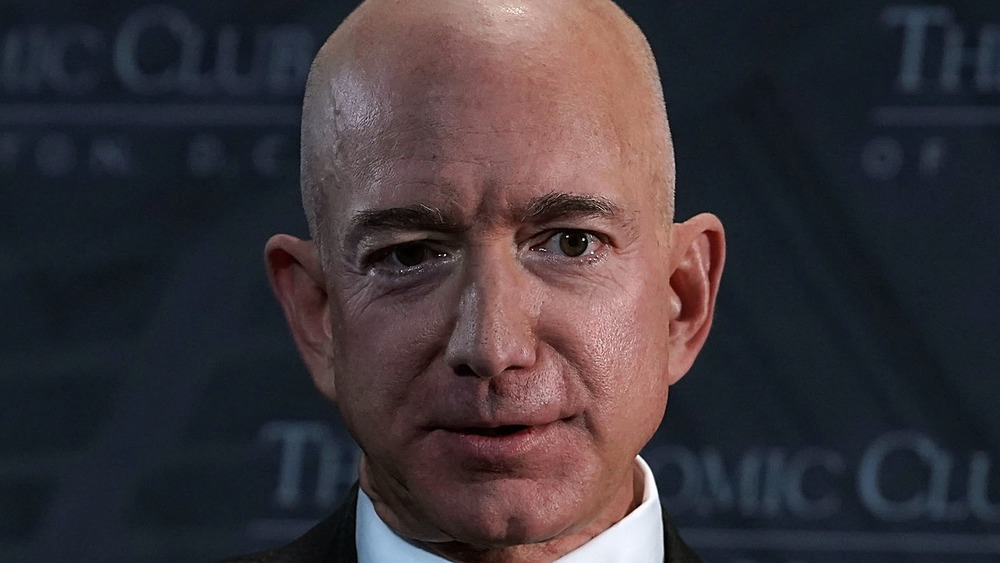 Alex Wong/Getty Images
There are a lot of people wondering why Jeff Bezos would walk away from being the CEO of Amazon. It's hard to dream of having that amount of money, let alone actually having it. Nevertheless, he will become the Executive Chair of the Amazon Board in 2021, which isn't the top dog position, but it's not as if he doesn't have other projects going on. In fact, he said in February 2021 that he plans to step down from the CEO position later in the year in order to dedicate more time to those pursuits. Yes, some of those interests are philanthropic, but Bezos isn't exactly hurting for cash.
In August 2020, he became the first person in the world to have a $200 billion net worth, according to Forbes. However, that number has fluctuated since then. Even so, he's still one of four people in the world who are considered to be "centibillionaires," which are people who have a net worth higher than $100 billion, according to the Bloomberg Billionaires Index, as of January 2021. In first place is Tesla CEO Elon Musk, followed by Bezos. Then there's Bill Gates in third place and Bern Arnault is currently in fourth. Facebook's Mark Zuckerberg is very close to being a part of that centibillionaires crew with a $98.8 billion net worth.
Celebrity Net Worth reports that Bezos used to be the richest man in the world. In fact, he held that title from October 2017 to January 2021, but he has since been (slightly) eclipsed by Musk, but how much is he currently worth?
Jeff Bezos is the second richest person in the world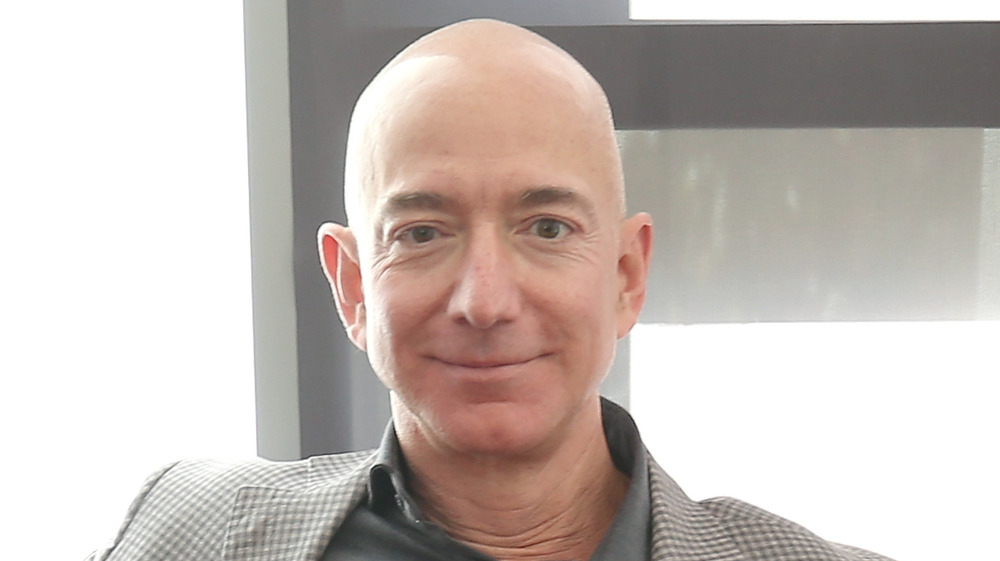 Phillip Faraone/Getty Images
Even though Forbes confirmed that Jeff Bezos was worth $200 billion in August 2020, that's not the case as of February 2021. Celebrity Net Worth reports that he has an estimated net worth of $188 billion. According to Express, Bezos earned a salary of $1.68 million annually as the CEO of Amazon, but he also makes money from other endeavors. For instance, he purchased The Washington Post in 2013.
On Jan. 7, 2021, CNBC confirmed that Elon Musk surpassed Bezos to become the richest person in the world with a net worth of $185 billion. However, as of February 2021, Celebrity Net Worth claims that he's worth $190 million. Just like Musk, Bezos' net worth will very likely continue to fluctuate. However, it is very unlikely that he's ever going to leave the centibillionaires club, with or without that Amazon CEO title.