Donald Trump Jr. Lets His Feelings Be Known About Mitt Romney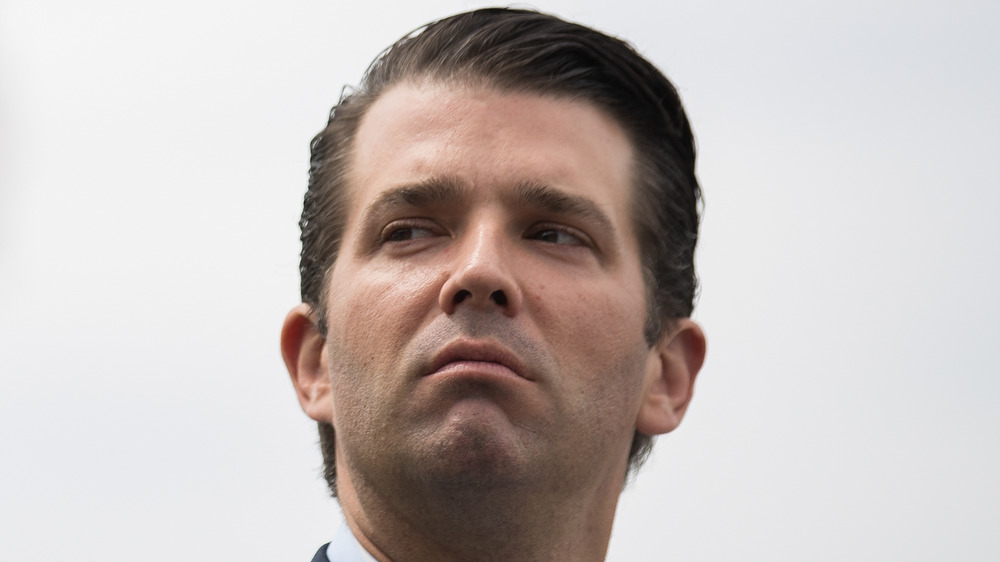 Drew Angerer/Getty Images
Like his father, Donald Trump Jr. doesn't really ever hold back when it comes to speaking his mind, especially on Twitter. The eldest son of former President Donald Trump has an occasional target in Utah Sen. Mitt Romney. So, of course, when Trump Jr. came across a February 2021 tweet about the former Massachusetts governor, he used it as an opportunity to express how he feels about the fellow Republican.
The particular incident started when Romney discussed his thoughts on the controversial Republican representative from Georgia, Marjorie Taylor Greene. According to The Hill, Romney said, "I think we should have nothing to do with Marjorie Taylor Greene, and think we should repudiate the things she said and move away from her." The Hill then tweeted, "Mitt Romney: GOP 'should have nothing to do with" Marjorie Taylor Greene.'" Trump Jr. used the opportunity to throw a dagger, tweeting, "Most in the GOP feel that way about Mitt."
The salty tweet isn't the first time the father of five has spoken out about his disapproval of Romney — in fact, he has made his feelings known for quite some time.
Donald Trump Jr. is very open about his dislike for Mitt Romney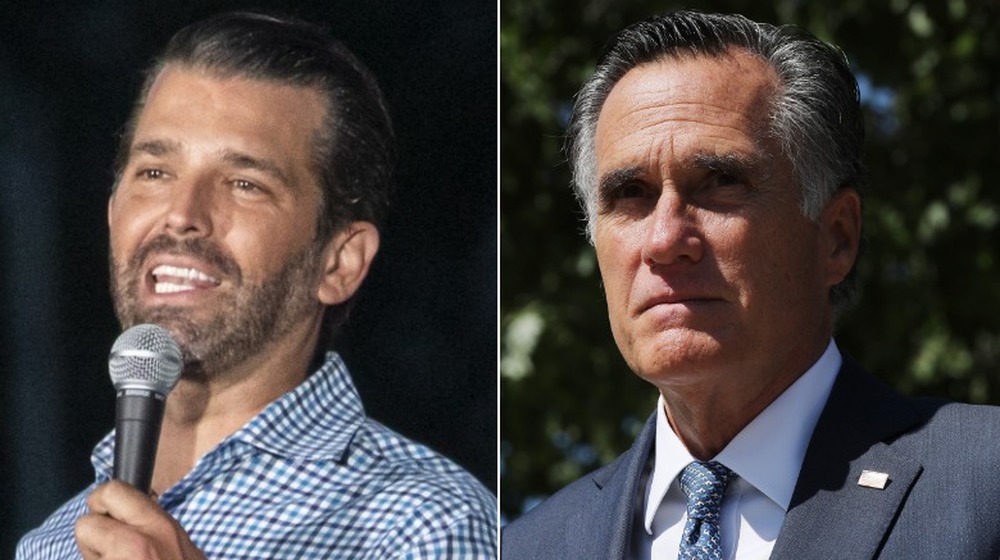 Scott Legato, Chip Somodevilla/Getty Images
Although Donald Trump Jr.'s February 2021 tweet about Mitt Romney confirms he's not a fan of the Utah senator, this isn't the first time he's made that known on Twitter.
According to The Guardian, when Romney said he'd vote to convict former President Donald Trump "on the first article of impeachment, abuse of power," Trump Jr. called for Romney to be expelled from the Republican party. The businessman tweeted, "Mitt Romney is forever bitter that he will never be POTUS. He was too weak to beat the Democrats then so he's joining them now. He's now officially a member of the resistance & should be expelled from the @GOP." His Instagram post, which had the same caption, took it a step further by posting a meme calling Romney a p***y. Trump Jr. even managed to insult Romney when criticizing Wyoming Rep. Liz Cheney. He tweeted, "We already have one Mitt Romney, we don't need another..."
As of this writing, Romney has not responded to Don Jr.'s new jab.