Tyga Sued Again For Missed Ferrari Payments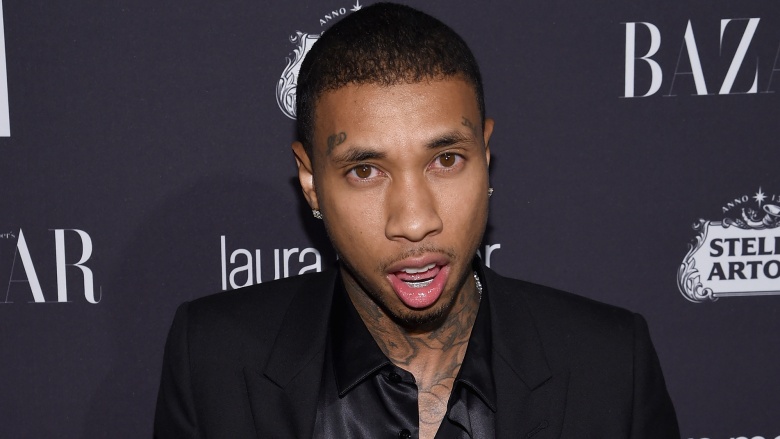 Getty Images
Surprise! Tyga is in financial trouble yet again.
TMZ reported the cash-strapped rapper has been sued for $150,000 over missed payments on a Ferrari 488. Plaintiff Alex Benedict claimed he already had the sports car repossessed from Tyga twice—including once while Tyga was at a Bentley dealership with girlfriend Kylie Jenner, likely shopping for yet another car he couldn't afford. (At the time, Tyga swore that Jenner "hid" his Ferrari from him before gifting him the Bentley. Right.)
This latest legal debacle is far from Tyga's first brush with the law over his fiscal troubles. As Nicki Swift previously reported, the "Make it Work" rapper repaid part of a $200,000 debt he owed to jeweler Jason's of Beverly Hills in October 2016. Over the summer of 2016, he paid back some debt owed to a previous landlord, but only after the landlord's legal team issued a bench warrant for his arrest for failing to appear in court to testify about his financial situation. (He was too busy vacationing with Jenner at the time.)
Brian Warner of Celebrity Net Worth told Page Six, "I would estimate [Tyga] has about $1 million in cash in the bank, but everything else is on credit." Warner also noted the entertainer used to have a net worth of around $5 million but has been spending much more than he earns the last few years.
The moral of the story? Tyga better get all his racks in order before he ends up totally broke...if he isn't already.