Tyga Finally Pays Off Some Of His Debt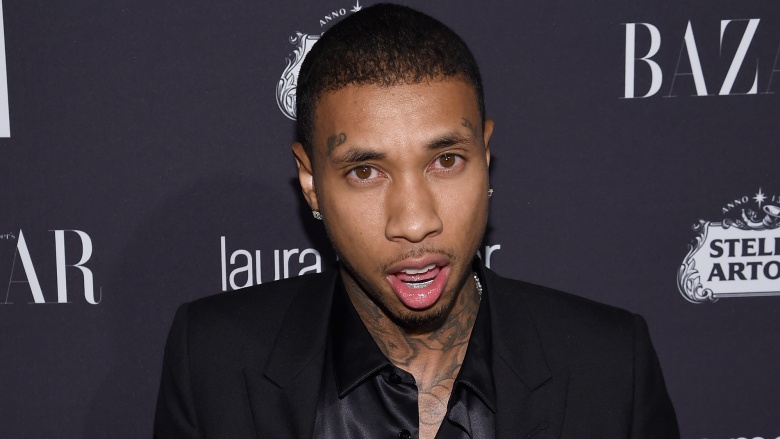 Getty Images
Tyga finally paid off one of the multitudes of debts he owes various vendors and landlords, likely to the delight of girlfriend, Kylie Jenner.
TMZ reports that the rapper paid off half of a $200,000 debt he owed to jeweler Jason of Beverly Hills. Good news! Except, it didn't come all that easily: the jeweler's lawyers first had to issue a debtor's examination for the rapper, which is similar to a court deposition, but focuses exclusively on a defendant's finances—and they also had to subpoena Jenner for the case under threat of a bench warrant.
"We're not trying to arrest anyone," the jeweler's lawyers told Page Six in September 2016. "We're accommodating their request for privacy...Jenner has agreed to make herself available for a debtor's examination prior to October 6."
Tyga himself was questioned about his spending habits on Oct. 18, 2016, and when asked how much money he spent on gifts for Jenner (which, as of late, have included diamonds and a brand new Mercedes), he suddenly fell ill and became forgetful, TMZ reported at the time.
Tyga's attorney told a court on Nov. 1, 2016 that the "Rack City" MC will pay the rest of the debt, which stems from the purchase of a gold watch and a necklace, by Nov. 17, 2016.
It's just the latest in a series of repayments that the rapper has had to make on outstanding debts. A bench warrant had been issued for Tyga in a separate case for a debt of $480,000 he owed to a landlord, who was represented by the same attorneys in the Jason of Beverly Hills case. At the time, Tyga prioritized vacationing in Turks and Caicos with Jenner over appearing in court.
He's not out of the red yet: Page Six reports that Tyga is still currently facing three other lawsuits from three separate prior landlords, in addition to a potential lawsuit from EDM trio Cash Cash, who accused a member of his team of assault in March 2016.