RHONJ: Inside Danielle Staub And Teresa Giudice's Rocky Relationship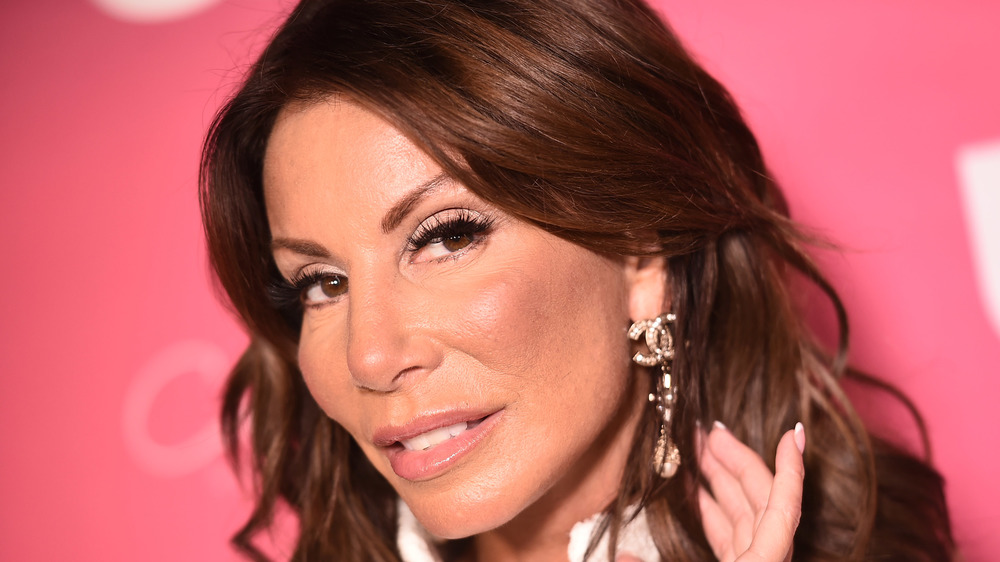 Steven Ferdman/Getty Images
Longtime fans of The Real Housewives of New Jersey are well aware of the rocky history between Teresa Giudice and Danielle Staub. The OG housewives helped kick the franchise off with a bang after Teresa notoriously flipped a table on Staub and referred to her as a "prostitution wh**e" among many other expletives during the first season, via People. After two seasons of being the targeted villain, Danielle left the show as Teresa's sister-in-law, Melissa Gorga, joined and became the Fabulicious author's new target. 
It was the feud with Melissa that led Teresa back into Danielle's good graces during her break from the series, Reality Tea reported. After rekindling their friendship, the mother of two returned to RHONJ in Season 8 in a friend role among the full-time housewives. But it didn't take too long before Danielle was at odds with Margaret Josephs after she and her husband, Joe Benigno, pushed Danielle's then-husband, Marty Caffrey, into a pool, per Entertainment Tonight. The tension between the two cast members grew so thick it led to an infamous hair pulling showdown in Season 10, putting Teresa and Danielle back at odds with each other. Sheesh! Where do these two stand now?  
Teresa Giudice severed ties with Danielle Staub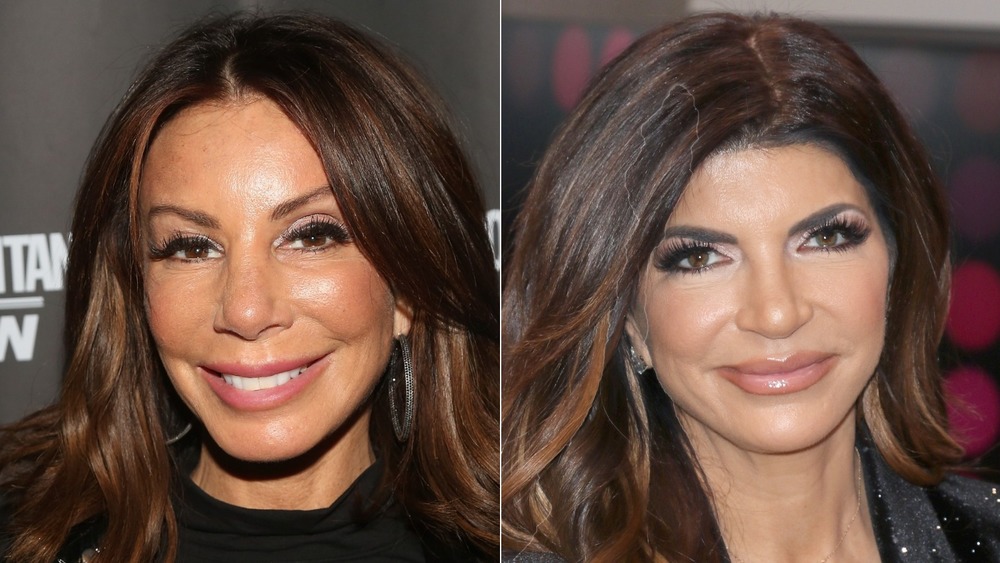 Bruce Glikas, Jim Spellman/Getty Images
After a few years of a rekindled friendship, Teresa Giudice severed ties with Danielle Staub after Danielle revealed that Teresa was the one who told her to pull Margaret Josephs' ponytail in Season 10, according to People. "I didn't agree with attacking someone, that was your f***ing decision," Teresa yelled at Danielle over the phone during an episode. "I'm so mad at myself... I wish you all the best. I just don't want to be friends anymore. I've had enough."
During an appearance on the RHONJ After Show, Danielle shared (via People) how hurt she was by Teresa cutting her off over a fight. "It's not like I said something terrible about Teresa. I'm the one that did it!" Danielle exclaimed. "So I was kind of shocked that the reaction was the way it was." She recalled their rocky past, noting that she chose to forgive Teresa for all the personal attacks she endured in the show's first two seasons. "I've forgiven Teresa about so much," Danielle declared. "She called me a prostitution wh**e in front of my children. Flipped a table at me. I wasn't important enough to her to forgive me — which I shouldn't have even needed forgiveness, it should have just been understanding." 
For Teresa's part, she said she "would say hi" to Danielle if she saw her out and about. "I wish her all the best. Never any ill will." However, it appears this friendship between the two OG housewives has fizzled.