Colin Egglesfield's New Film Takes A Bold Direction On An Important Issue - Exclusive
Jason Merritt/term/Getty Images
Colin Egglesfield has been gracing our screens since the early 2000s, but that doesn't mean the actor can't surprise us with unexpected roles. Egglesfield's new movie 100 Days to Live was filmed in his hometown of Chicago, but it's far from the cozy homecoming you might expect. And despite playing the male love interest, 100 Days to Live is a tense thriller about a serial killer with a plethora of twists and an unguessable ending. Plus, it takes a bold direction on an important issue, which will resonate with people worldwide.
In 100 Days to Live, Egglesfield plays Gabriel, the latest person to be kidnapped by a serial killer known as The Savior. Gabriel's fiancée, Rebecca (Heidi Johanningmeier), is a suicide prevention specialist who might hold the key to the mysterious string of disappearances taking place across Chicago. In flashbacks, we're introduced to Victor Quinn — played by the always eerie Gideon Emery – who used to work with Rebecca at a suicide prevention hotline. The movie carefully explores the theme of suicide and those that work to prevent it, while providing audiences with a pacy plot and a surprising outcome.
Nicki Swift caught up with Egglesfield to find out more about his role in 100 Days to Live, his personal connection to the movie's themes, and what he hopes audiences will find in the film.
Colin Egglesfield took a risk with '100 Days to Live'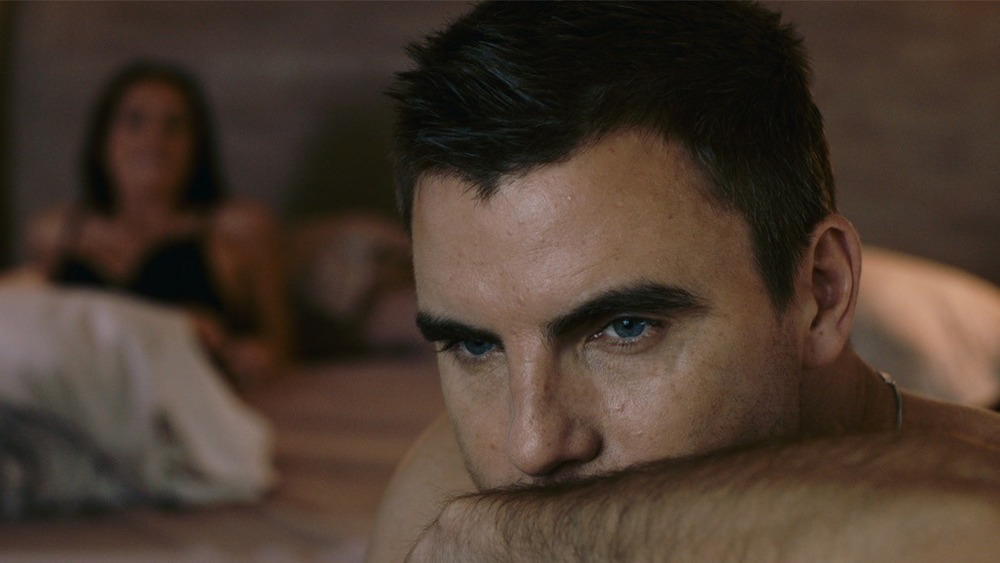 Nicholas Puetz/100 Days to Live
In an exclusive interview with Nicki Swift, Colin Egglesfield opened up about why he was drawn to 100 Days to Live, which was written and directed by first-time filmmaker Ravin Gandhi. "I was compelled by the story," Egglesfield explained. "As an actor, I always am interested in playing characters that are multidimensional, who face circumstances in life that are real and raw. And I think what drew me to this script was that it was just different as well, unlike anything I've ever played in my career."
Discussing the movie's often challenging subject matter — which explores the world of suicide prevention and what might cause a person to try to commit suicide — the actor said, "As an actor, the whole subject of suicide, suicide prevention, it's a sensitive subject. And I just wanted to make sure that we were telling a story that was not trivializing suicide or using it as a vehicle just to tell an entertaining story." Egglesfield continued, "I truly wanted to tell a story that hopefully people could relate to, that could shed some light on the subject of suicide and suicide prevention."
Colin Egglesfield has a personal connection to the movie's subject matter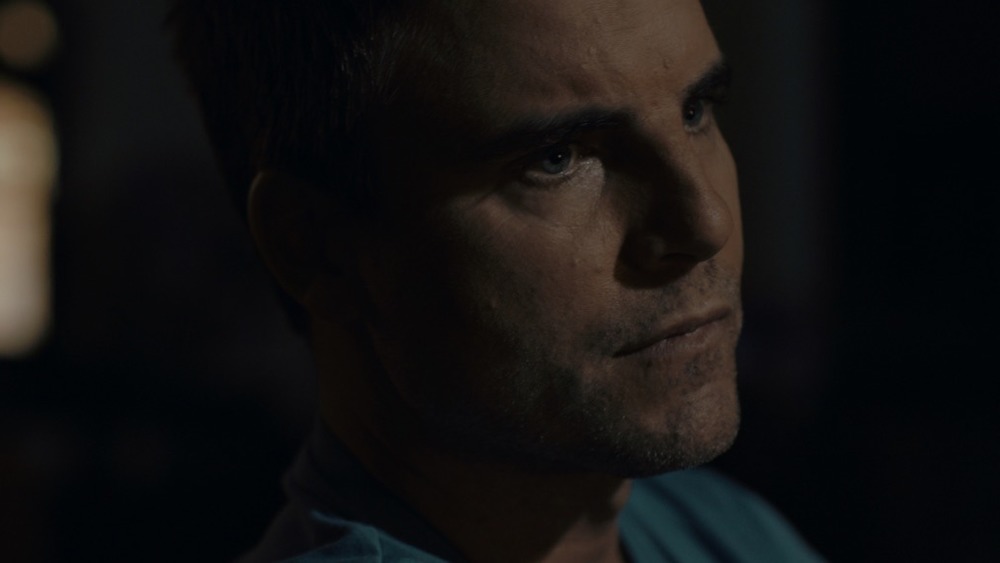 Nicholas Puetz/100 Days to Live
When the Rizzoli & Isles actor scored a role in 100 Days to Live, he had no idea that he'd be faced with a personal tragedy. "And crazy enough, during the filming of this, my cousin actually committed suicide," Colin Egglesfield told Nicki Swift. "She was in her late twenties and battled depression. Really just weird that while I was filming this movie, that actually happened." While 100 Days to Live explores the reasons a person might attempt suicide, it also focuses on recovery and the people who provide support in the aftermath. It's unusual to find a thriller that explores suicide with such a delicate hand and asks tough questions about mental health.
Importantly, Egglesfield sees 100 Days to Live as a way to honor his late cousin, and anyone going through the same thing. "So, in many ways I feel like this is kind of an ode to her and her legacy and others like her who would just feel like the only way in which they can attain any sort of peace and just rest is by ending their life," he explained. "It's just really sad."

100 Days to Live is available to stream now.
If you or someone you know is having suicidal thoughts, please call the National Suicide Prevention Lifeline at 1-800-273-TALK (8255) or text HOME to the Crisis Text Line at 741741.