Jonathan Van Ness' Friendship With This Bridgerton Cast Member Has Fans In Love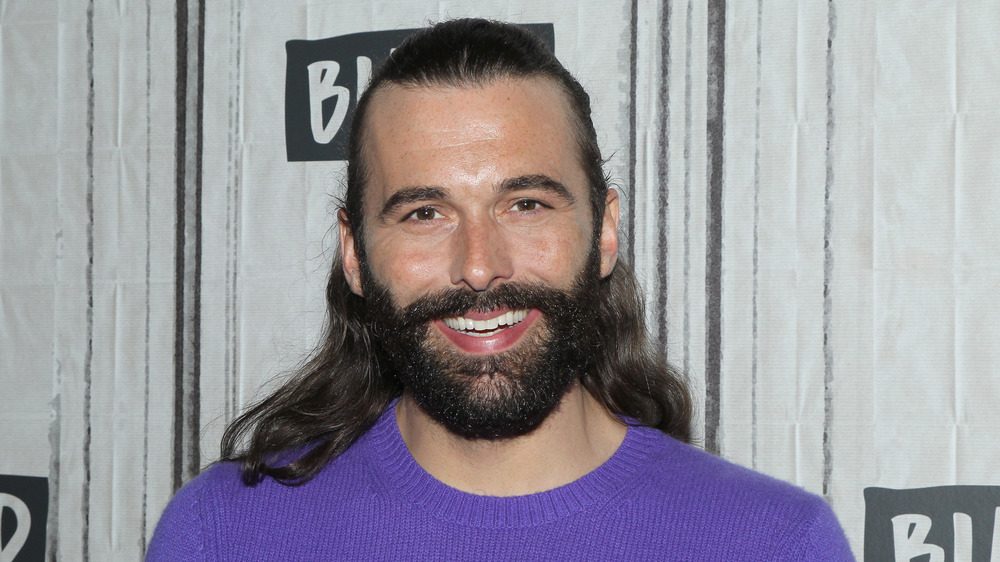 Jim Spellman/Getty Images
Nothing makes us giddier than a celebrity friendship, and we think Queer Eye's Jonathan Van Ness would agree! In fact, the host of the "Getting Curious" podcast is tickled pink over his bond with this particular star from Netflix's steamy hit Bridgerton, and we stan these Netflix besties. However, it doesn't seem like this friendship is all that new.
Known for playing Penelope Featherington, actress Nicola Coughlan and JVN actually go quite a while back, and yes, even before Coughlan was a Featherington. Luckily, Van Ness' obsession with the actor's art seems to be mutual. "I love you so, so much, from the moment I met you I felt like I'd known you my whole life and I'm so blessed to call you my friend," Coughlan wrote on Instagram for the hairdressers birthday in March 2020, calling him her "Sweet Baby Angel Lovey Dove" and adding, "I love you so much it's DISGUSTANG!!" If that doesn't say it all, then their loved-up selfies sure do! Keep scrolling to see what Van Ness said of his Bridgerton pal.
Jonathan Van Ness is Penelope Featherington's biggest fan
Just like any good bestie, Jonathan Van Ness can't stop gushing over friend Nicola Coughlan following her new-found stardom as a member of the Bridgerton cast. In fact, JVN even visited his pal on the set of Bridgerton to show his support and took to Instagram to gush over their great day together while endorsing his friend's project: "Going to go watch sweetest frand @nicolacoughlan on @bridgertonnetflix for the 8th time [heart pulse emoji] I'll hopefully get to come visit again for all the intrigue & [sweat drops emoji and nail care emoji] drama hunty of season 2 Xx yours, Lady Catmotherington & Lady Featherington."
Of course, Coughlan was flattered by JVN's promo and commented, "Lady Catmotherington you truly are the diamond of the season," before sharing his post to her Instagram Story, writing, "My duckieee" with some loving emojis. Although these two seem super close, it looks like they haven't enjoyed each other's company in some time due to the coronavirus pandemic. "Miss this lil poopy head so much covid is RUDE to keep us on different continents DISGUSTANG!!" Coughlan wrote on a selfie of the two in July 2020. Hopefully, these pals will be able to come together soon.