Lady Gaga Reveals An Important Family Member Was Hospitalized Due To COVID-19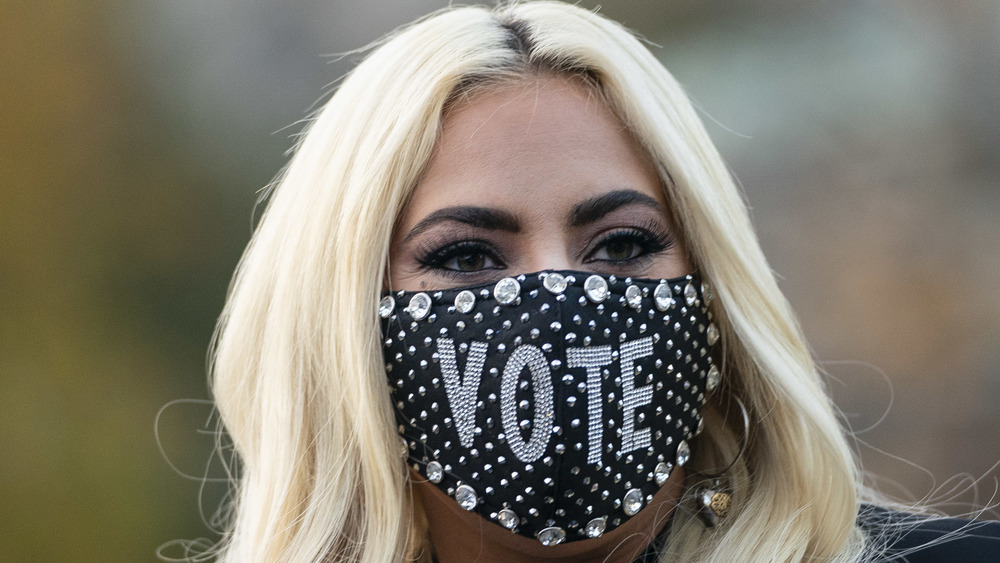 Drew Angerer/Getty Images
In February 2021, Lady Gaga opened up about how the coronavirus has affected her personally over the past year. The multi-talented pop star has not only been helping with relief during the pandemic, but has also partnered with the International WELL Building Institute to help to promote the WELL Health-Safety Seal, "a new safe-spaces initiative that includes sanitization protocols and air-quality management," according to The Hollywood Reporter. She also has been adamant about keeping with COVID-19 safety and guidelines by being vocal about wearing a mask. In her MTV VMA's acceptance speech, she was quick to add a note about the importance of staying vigilant during the pandemic, saying (via The New York Times), "I might sound like a broken record, but wear a mask. It's a sign of respect." 
However, despite her attempts at battling COVID-19 and raising awareness to the public, Gaga revealed that the virus made its way into her personal life. In an interview with People, the "Rain On Me" singer gave an emotional update about how one of her family members became severely ill, due to the coronavirus. So ill, in fact, that they had to be hospitalized for two months. Keep reading to learn more about the tragic moment below. 
Lady Gaga praised healthcare workers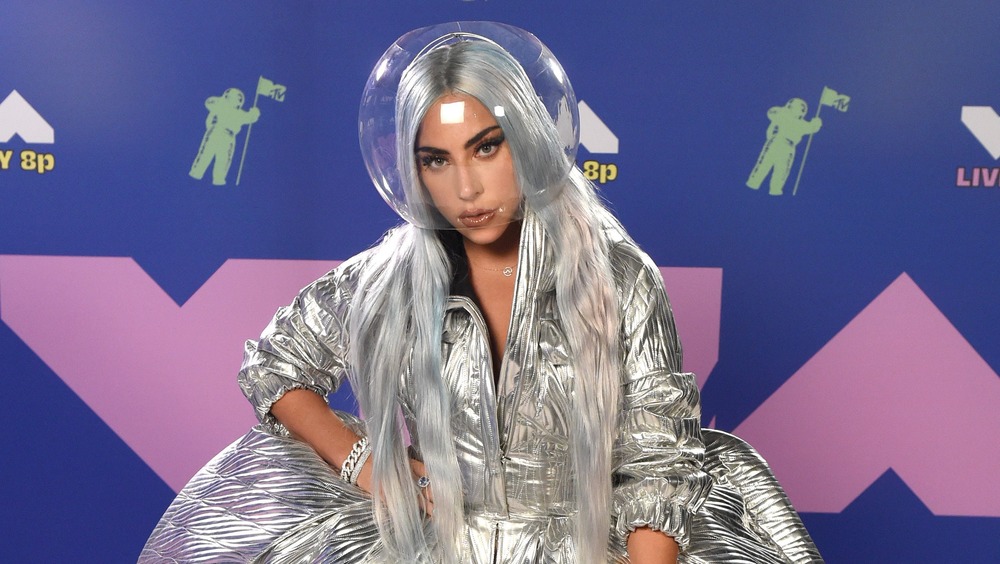 Kevin Winter/mtv Vmas 2020/Getty Images
In an interview with People, Lady Gaga revealed that one of her family members tested positive for COVID-19 and ended up in the ICU for two months. She told the outlet she thanks the first responders for helping not just her family member get through the scary diagnosis, but also herself.
"I got to be honest. I'm about to cry on the other end of this call with you because it's really — it's doctors, it's nurses, it's essential workers," she told the outlet. Regarding the family member, Gaga went on to say, "I haven't spoken to this person about speaking about this publicly, but I will tell you that a very important member of my family was very, very ill recently and in the hospital for almost two months." The singer added, "I was in the ICU by myself many times because you can't go in with more than one person, if you can go in at all. I have never seen the heroic acts of bravery that I witnessed, watching these doctors and nurses and people that were cleaning at the hospitals." 
In the interview, Gaga also praised the healthcare workers for their courage amid this horrific pandemic. "They put their heart and soul into their work, and they even cared for me, who — I assure you, nobody could even recognize me behind all the gear that I had on," she recalled. "They just said, 'How are you doing? How is your family? Is everything okay? Can we do anything?'"