Kimberly Guilfoyle Throws Some Shade At The Biden Family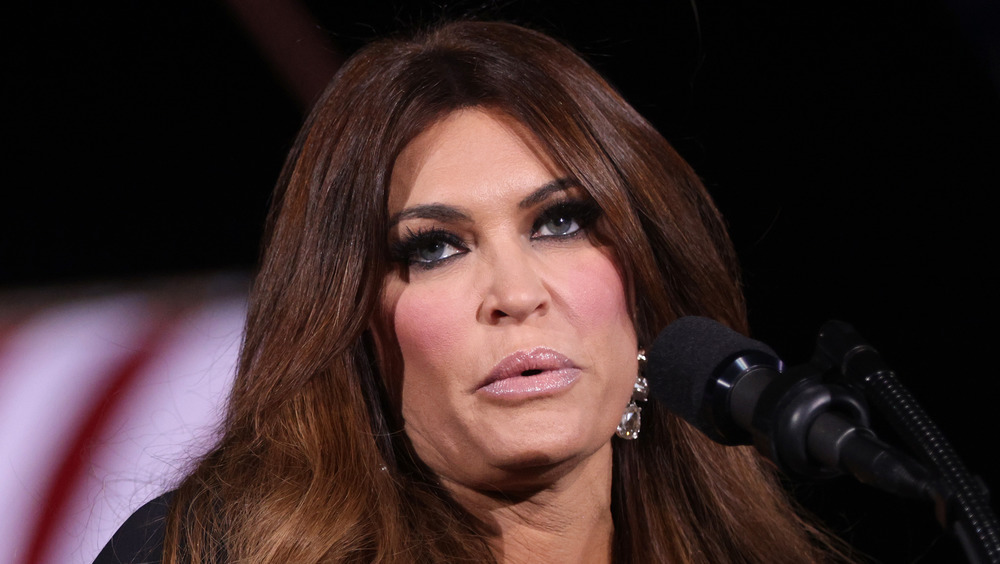 Alex Wong/Getty Images
In 2020, Kimberly Guilfoyle, the girlfriend of Donald Trump Jr., gave the speech heard 'round the world when she enthusiastically (and very loudly) announced her praise for former President Donald Trump at the Republican National Convention. Now, she's making a much more subtle public statement by taking a dig at the new POTUS, President Joe Biden, on Twitter.
It all started with an interview with People, in which President Biden said: "We're going to run this like the Obama-Biden administration. No one in our family and extended family is going to be involved in any government undertaking or foreign policy. And nobody has an office in this place."
News outlet The Hill tweeted an article about the president's statement, with the caption, "Biden pledges no family members will work at the White House." Then, Twitter user Arthur Schwartz quote-tweeted The Hill, stating: "They'll be outside charging admission," referring to the Biden family. The tweet caught Guilfoyle's eye, and she decided to chime in.
Kimberly Guilfoyle piggy-backed on a tweet about nepotism in the White House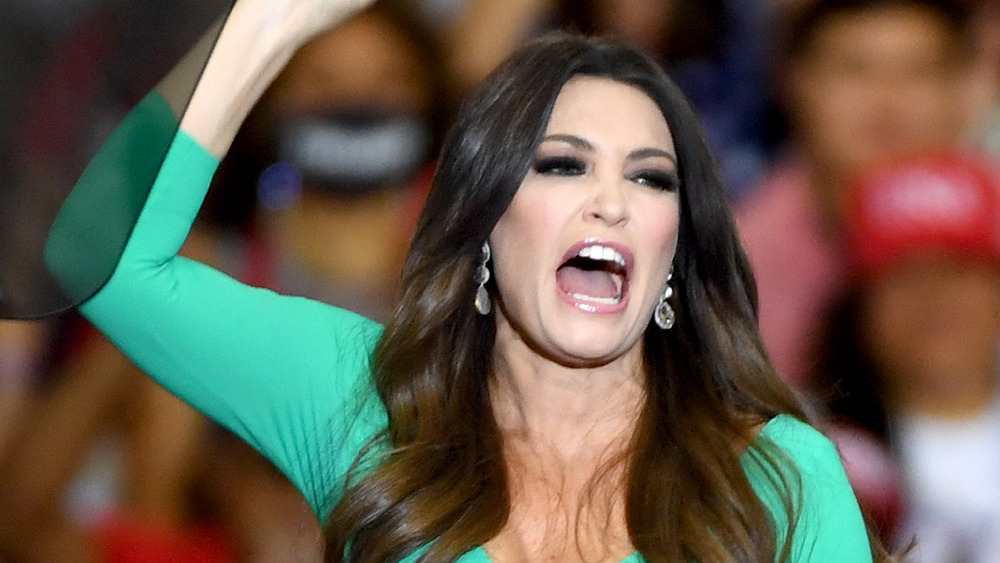 Ethan Miller/Getty Images
When Kimberly Guilfoyle saw a Twitter user throwing shade at President Joe Biden and his family, she couldn't help but put in her own two cents. She quote-tweeted the user who said that the Biden family would "be outside [the White House] charging admission" for jobs in the White House, Guilfoyle stated, "Truth," with two finger emojis pointing to the tweet.
Maybe Guilfoyle, a former Fox News host and legal analyst, just has sour grapes over the election results? After all, she watched with tears in her eyes as her boyfriend's father, former President Donald Trump, gave his last speech as POTUS on Inauguration Day, Jan. 20, 2021.
Though a handful of people seemed to agree with her, far more disagreed and derided Guilfoyle with users saying, "This is embarrassing. Even for you," and "Who are you again?" But, to those who support President Biden and his family, perhaps take Michelle Obama's famous words about the opposition to heart: "When they go low, we go high."
This isn't the only time Kimberly Guilfoyle spoke out against the Biden administration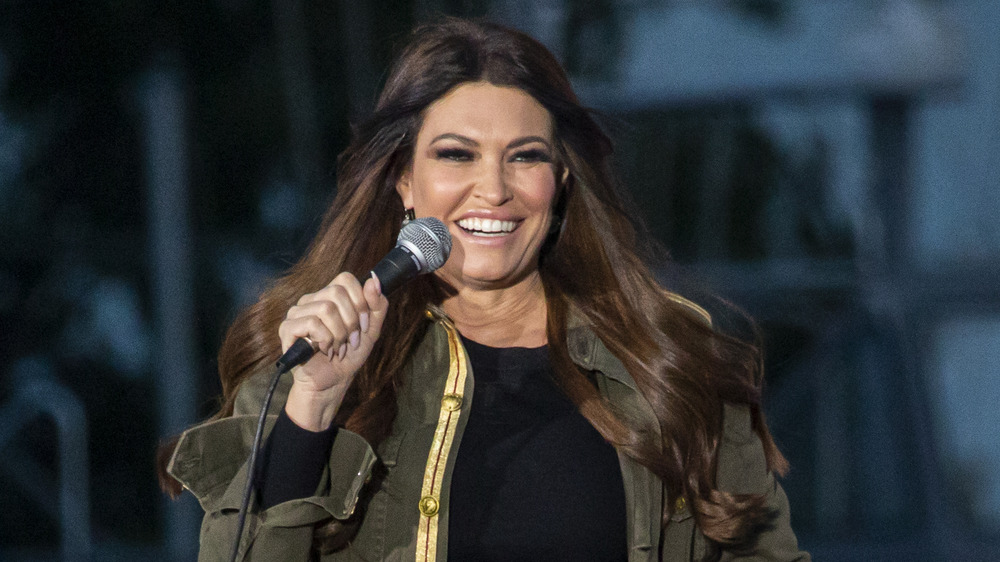 Scott Legato/Getty Images
Kimberly Guilfoyle's Twitter jab about the alleged nepotism within Joe Biden's family isn't the only time she has lashed out against the 46th POTUS and his administration, even following his January 2021 inauguration. Much like how her boyfriend's father, former President Donald Trump, raised a ruckus over the 2020 presidential election results through the very month of Biden's inauguration, Guilfoyle has not backed away from the political spotlight.
For example, on Feb. 2, 2021, Guilfoyle quote-tweeted the former Acting Director of National Intelligence (DNI), Richard Grenell –  the country's first openly gay DNI and cabinet member. Grenell tweeted, "fake news," to an ABC News Twitter report hailing Mayor Pete Buttigieg of South Bend, Ind. as "the first openly gay Cabinet member... to be confirmed by the Senate." The truth is a little complicated; yes, Grenell was openly gay when he was confirmed by the Senate as an ambassador to Germany, but he was not confirmed by the Senate for his cabinet position, which is how Buttigieg made history, per a 2020 New York Times article.
Guilfoyle was eager to offer her two cents on the apparent error made by the news outlet, tweeting, "America will always be grateful for the tremendous service of @RichardGrenell. The media is going to attempt to rewrite history and ignore the progress made by President Trump, we can't let them!" It looks like Guilfoyle won't be going away anytime soon.