Who Is The Musician In The Stella Artois Super Bowl Commercial?
"We're all born with 2.5 billion heartbeats," the musician starring in Stella Artois' 30-second Super Bowl ad states. "That makes you a billionaire." Rest assured that if you're banging your head on the table trying to put a name to a face because you can't remember who this artist is, you aren't the only one. If you need a hint, he's got a pretty famous ex-wife and daughter as well.
The ad's "Heartbeat Billionaire" tagline urges everyone not to "waste the fortune within us," but to invest it. "Invest in each other. Invest in the moments we share. 'Cause you're rich in life when you're a heartbeat billionaire." Are heartbeats being shorted on Wall Street, too?
All kidding aside, the commercial's spokesperson is a pretty well-known musician and celeb, who you may remember from a certain viral photo featuring an extremely large scarf.
Give up? If you're still stumped, keep scrolling.
The musician in the Super Bowl ad has a famous family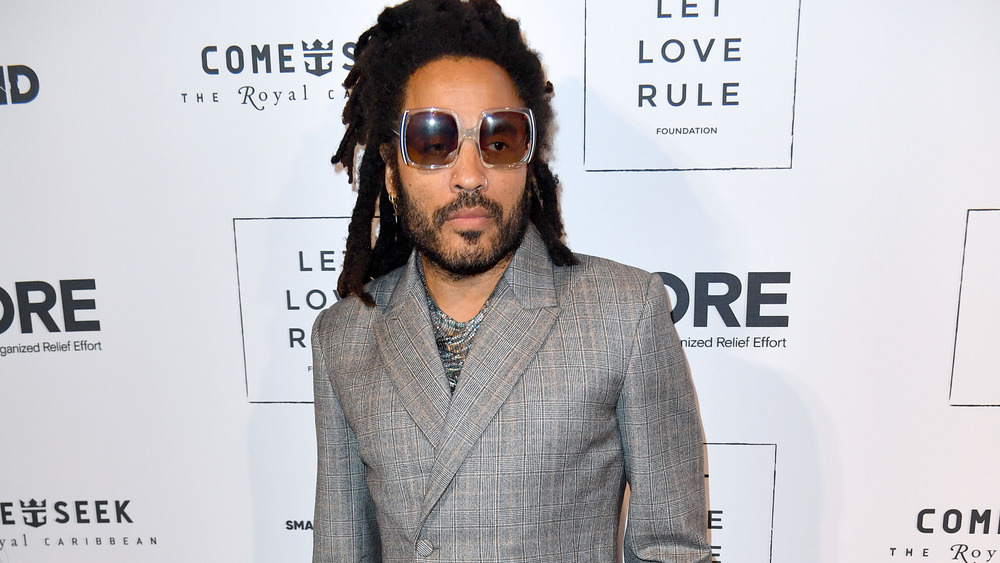 Jason Koerner/Getty Images
The musician in the Stella Artois Super Bowl ad is none other than Lenny Kravitz, ex-husband of Lisa Bonet, father of actual human angel Zoe Kravitz, and singer of hits like "Fly Away" and "American Woman."
The ad starts with a close-up of Kravitz behind a drum set, before the artist's upbeat bop, "It Ain't Over Til It's Over," starts to play and Kravitz morphs into an animated version of himself. As Cartoon Kravitz morphs back into Human Kravitz, he says in a voiceover, "Invest your heartbeats in the life Artois."
The ad is a big shift in tone from the brand's 2019 Super Bowl commercial, which starred Sarah Jessica Parker and Jeff Bridges in a clever crossover riff on both Sex and the City and The Big Lebowski. Considering the seriousness of the present moment in history, it's fair to assume that many of this year's Super Bowl commercials will lean into themes like togetherness, love, and inspiration rather than aiming for big laughs.