Chrissy Teigen's Twitter Revelation About Her Son Is Breaking Hearts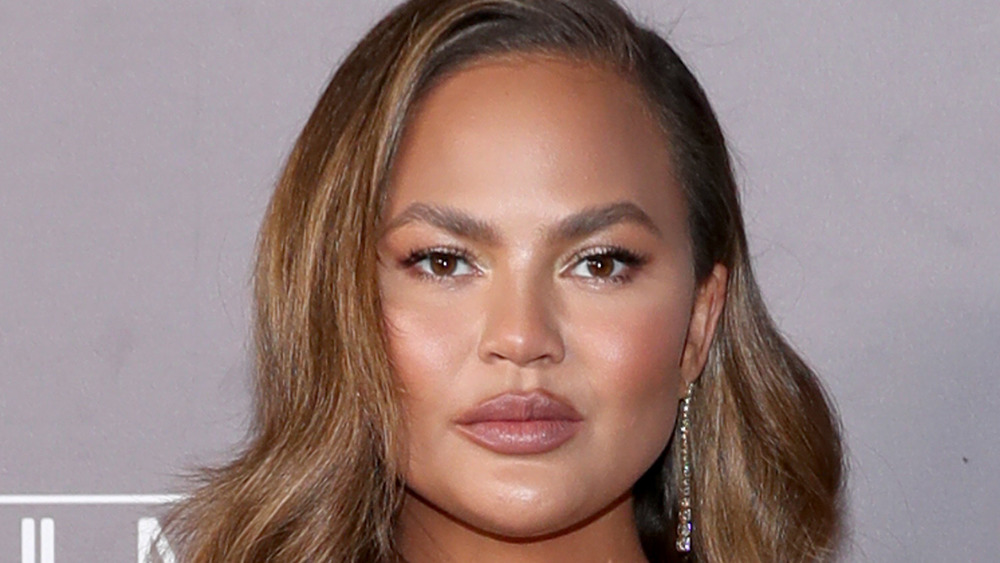 Rich Polk/Getty Images
Chrissy Teigen has experienced tragic situations in the past, but perhaps none were as heartbreaking as when she and husband John Legend lost their baby boy, Jack, in September 2020. Teigen, who has been honest about the fertility issues that she's dealt with, had been having a tough pregnancy and, sadly, Jack wasn't able to make it through.
"We are shocked and in the kind of deep pain you only hear about, the kind of pain we've never felt before," the grieving mother wrote on Instagram at the time. She also explained what had happened, telling her followers, "We were never able to stop the bleeding and give our baby the fluids he needed, despite bags and bags of blood transfusions. It just wasn't enough." She went on to send a message of love to Jack before thanking those around them for their support.
Since sharing the heart-wrenching news with the world, Teigen has continued to be open about what she went through both during her pregnancy as well as after Jack died. In February 2021, she once again opened up about losing her child, sharing another sad update.
Chrissy Teigen was 'off' both emotionally and physically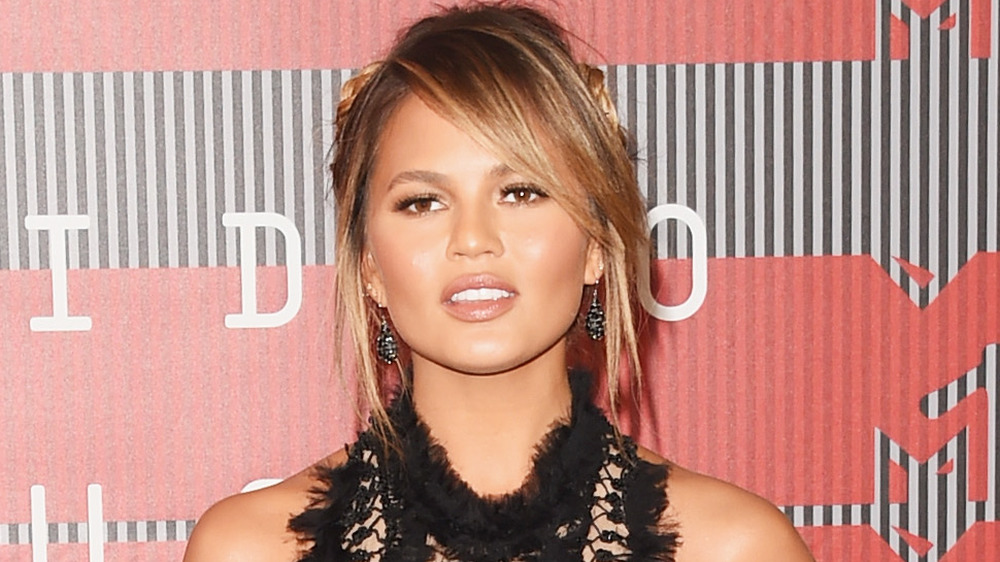 Jason Merritt/term/Getty Images
On Feb. 3, 2021, Chrissy Teigen took to Twitter to reveal why she wasn't exactly herself. "my little jack would have been born this week so I'm a bit off," she wrote. While that was heartbreaking enough, the star also explained, "I truly feel kicks in my belly, but it's not phantom. I have surgery for endometriosis tomorrow ... but the period feeling this month is exactly like baby kicks. sigh."
While Teigen's tweet may have been heart-wrenchingly honest, the fact that she's been open about what she's been through has apparently helped others in similar circumstances. "I miscarried in October, and reading about your experience helped me work through the pain," one person tweeted in response to Teigen's message about her loss. They added, "I'm so grateful to you for sharing about a topic which feels so isolating to so many of us. I'm so sorry, and wishing you the best." Another Twitter user wrote, "I miscarried 5 times previously and the week of every due date was rough. Cookie dough helped a little. Sending you all the love."
Others appreciated the star's honesty about what she was experiencing physically. "While we don't know exactly what you are going through, my wife has had several endometriosis surgeries. Each one a challenge," someone else tweeted to Teigen. "Reading your journey of strength and courage is inspiring to many." They then added a sentiment that many were sending by telling the star to "stay strong."