Ted Cruz Has Something To Say About The Future Of NYC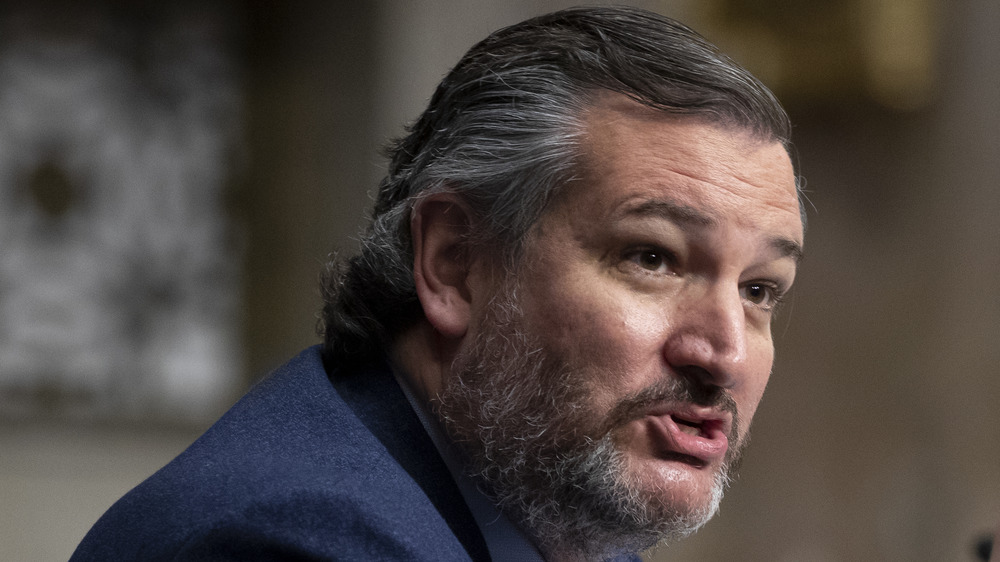 Pool/Getty Images
Ted Cruz caused a stir on Twitter when he told New Yorkers to come to Austin, Texas.
On Feb. 3, 2021, Mayor Bill de Blasio shared a Bloomberg News article about why young professionals should move to New York. "Move over Austin, because as the song says, if you can make it here, you can make it anywhere — and it's easier than ever for young dreamers to make it in the greatest city in the world!" he tweeted.
Clearly, his challenge to Austin got Cruz's attention, since the Texas politician was quick to contradict him. "NYC is a great city... except for the idiot politicians who shut down every restaurant, theatre, synagogue, or small business," the Republican senator tweeted. "The madness must end. Come to Texas!"
His response didn't get a warm reception from natives of the Big Apple. "From a New Yorker... go f**k yourself," one local tweeted. BuzzFeed's Javi Moreno told Cruz, "Austin is fantastic and NYC has weathered multiple crisis, and will always be one of the greatest cities on earth. Worry about your own problems."
"I am LOVING Ted Cruz's utterly disastrous charm offensive. Has anyone forgotten that Cruz fomented a violent attempt to overthrow our government four weeks ago? I didn't think so," another Twitter user replied.
Ted Cruz has criticized New York for its COVID-19 response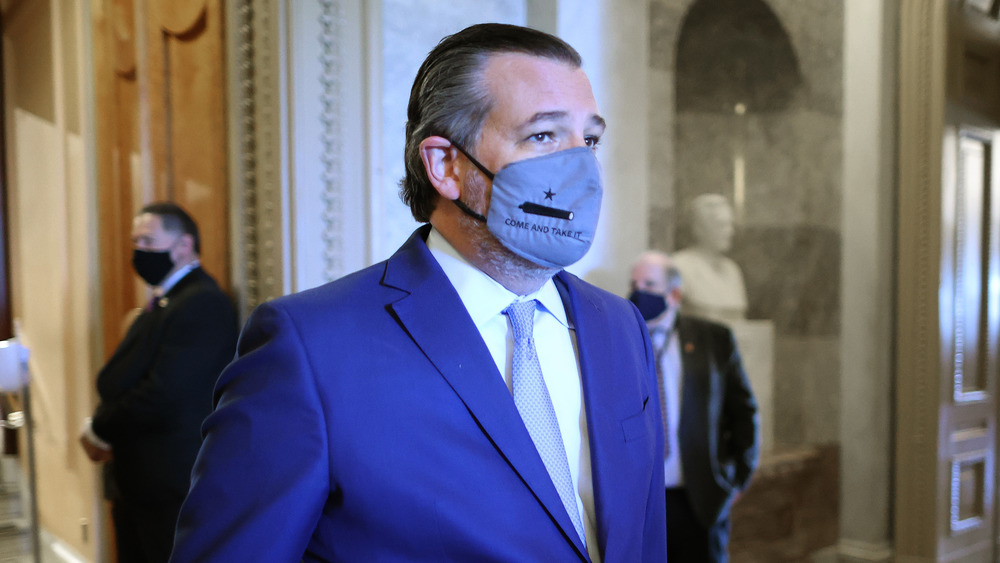 Chip Somodevilla/Getty Images
Ted Cruz has criticized New York before: in the 2016 primaries, he insulted "New York values" for being "socially liberal or pro-abortion or pro- gay-marriage" and focusing on "money and media," as TIME reported. But now he seems to specifically take issue with New York's politicians shutting down restaurants, theatres, and other businesses as part of their COVID-19 response.
Cruz argued on The View in September 2020 that states should reopen businesses in order to save their economies, and blamed Governor of New York Andrew Cuomo for New York's death rate, which he described as "through the roof." (As of early February 2021, New York's COVID death rate is 43,687, while Texas' is 38,168.)
Texas has responded to the COVID-19 pandemic in a largely hands-off manner, according to The Guardian. The state lifted their official lockdown in May 2020, although some businesses have been closed to varying degrees since then, per The New York Times. In New York, on the other hand, private gatherings still can't exceed 10 people, although Cuomo re-opened indoor dining in NYC in February 2021.
Cruz was also ridiculed on Twitter recently for his take on The Avengers and Watchmen, which he referenced in a rant about "leftist Hollywood." As Entertainment Weekly reported, stars like Seth Rogen and director James Gunn mocked him for claiming that the villains in those franchises were "rabid environmentalists."