The Real Reason Cops Swarmed Marilyn Manson's Home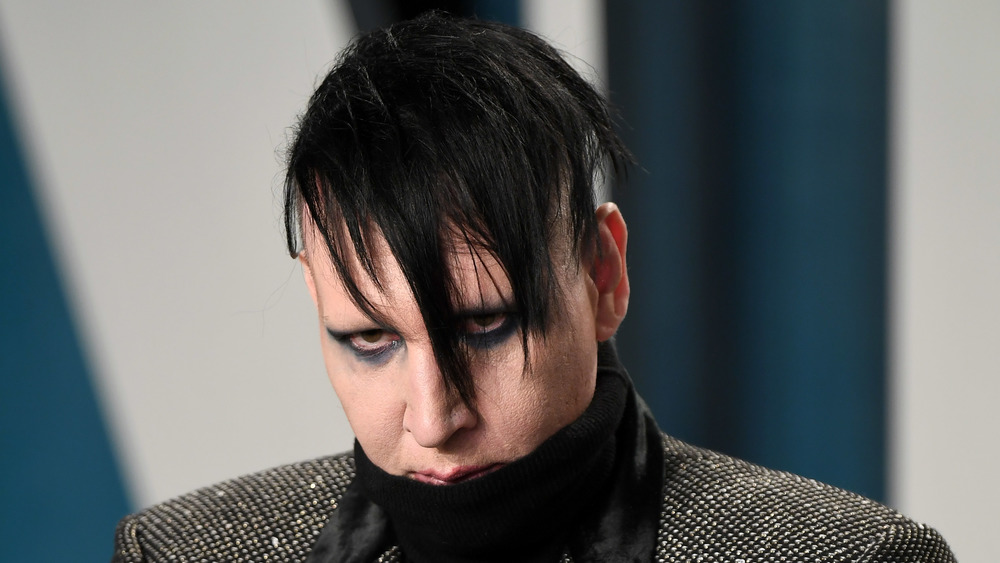 Karwai Tang/Getty Images
The following article includes allegations of domestic abuse.
Police urgently flocked to Marilyn Manson's home on Feb. 3, 2021 amid reports a "disturbing incident" had taken place, according to The Sun. A friend called the LAPD and requested a welfare check after not hearing from Manson for hours, per TMZ. Police told the outlet that the friend was not only "concerned for the singer's well-being," but feared "something might have happened to him." 
Police arrived at Manson's Hollywood Hills home at 6 p.m., knocked on his door several times, but were unable to make contact, per The Sun. They then left, but returned just two hours later with a "heavy police presence." Despite four cop cruisers and an LAPD helicopter circling and shining a spotlight onto the property, Manson remained quiet, per Daily Mail. Some time later, officers got in touch with the singer's representative, who insisted "everything was fine" and that Manson simply "didn't want to come out," according to TMZ. Police left shortly after.
This comes just days after the rocker was publicly denounced by actress Evan Rachel Wood, who alleged Manson "horrifically abused," "tormented," and "groomed" her during their three-year relationship. The pair met when she was just 18 and he was 36, and they were engaged for seven months in 2010, according to The Mirror. Since then, at least 10 other women have come forward with abuse allegations against Manson, per Daily Mail.
But on the same day police swarmed the 52-year-old's residence, his ex-wife, Dita Von Teese, came to his defense. 
Dita Von Teese said the claims against Marilyn Manson 'do not match' her experience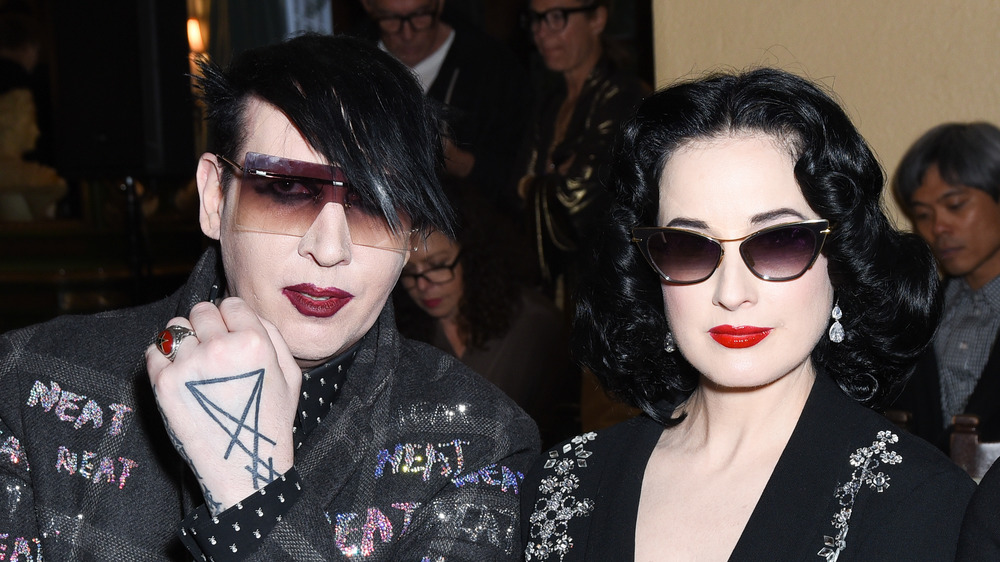 Presley Ann/Getty Images
The burlesque star shed some light on her former relationship with Marilyn Manson on social media, just an hour before the LAPD showed up at his estate. Dita Von Teese said in a statement on Instagram that she had been "processing the news" about her ex-husband. She thanked fans for their concern about her well-being, but assured she was never a victim of his alleged abuse. "Please know that the details made public do not match my personal experience during our 7 years together as a couple. Had they, I would not have married him in December 2005," she wrote. While Von Teese filed for divorce in 2006, she said the reasons for her split were "due to infidelity and drug abuse." 
Von Teese originally met Manson at a vintage store, but entered a relationship with him after being invited to one of his concerts back in January 2001. The 48-year-old told Harper's Bazaar in 2007 (shortly after her divorce), she "took a bottle of absinthe backstage for him," as it was his birthday, they drank it together — and the rest was history.
While Evan Rachel Wood's name popped up during the interview as a possible reason for their breakup, Von Teese shrugged it off and responded, "No comment." However, in Von Teese's Instagram, she indirectly acknowledged and supported Wood, as well as other victims, when she wished them "strength" and criticized "abuse of any kind."
Allegations against Marilyn Manson keep on coming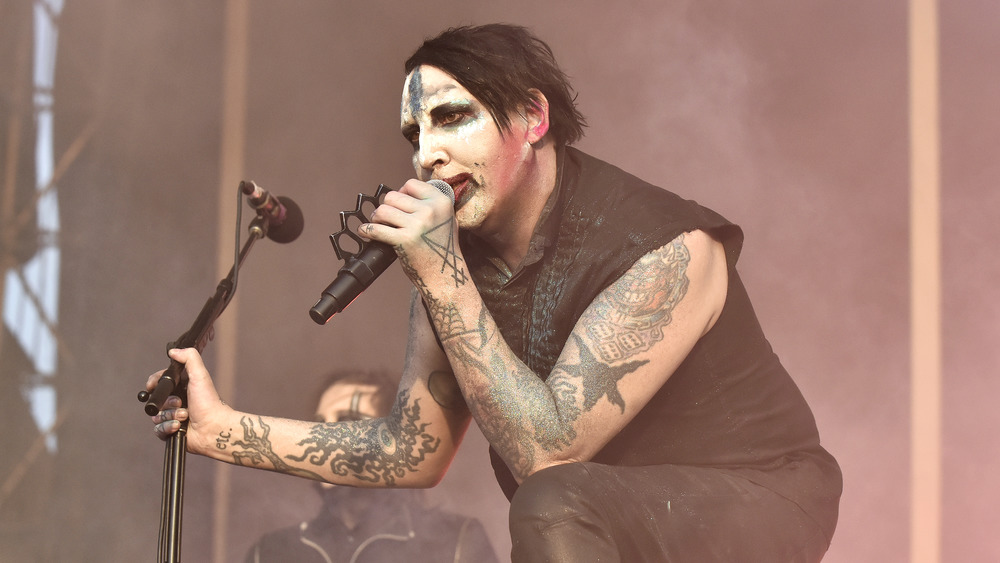 Tim Mosenfelder/Getty Images
Despite Dita Von Teese's claim that she didn't experience foul play while dating Marilyn Manson, several other women aside from Evan Rachel Wood came forward with abuse allegations against the performer. However, Manson addressed the claims via Instagram on Feb. 1, 2021, writing, "Obviously, my art and my life have long been magnets for controversy, but these recent claims about me are horrible distortions of reality." He added, "My intimate relationships have always been entirely consensual with like-minded partners. Regardless of how — and why — others are now choosing to misrepresent the past, that is the truth."
Although Manson denied the allegations, his former guitarist, Wes Borland, corroborated the women's stories during an interview on the Twitch channel Space Zebra. "Every single thing that people have said about him is f***ing true," the musician, who worked for Manson between 2008 and 2009, said. "When people say [bad things about] these women that are coming after him right now... they are speaking the truth." Despite stating that Manson is "amazingly talented," he said that doesn't take away from his actions, calling him "a bad f***ing guy." He added, "Sorry to take this to a dark place, but [Manson] is canceled, goodbye, don't let the door hit you on the way out." It sounds like Manson's accusers would agree.
If you or someone you know is dealing with domestic abuse, you can call the National Domestic Violence Hotline at 1−800−799−7233 or TTY 1−800−787−3224. You can also find more information, resources, and support at www.thehotline.org.