Former Manson Guitarist Just Revealed Bombshell Allegations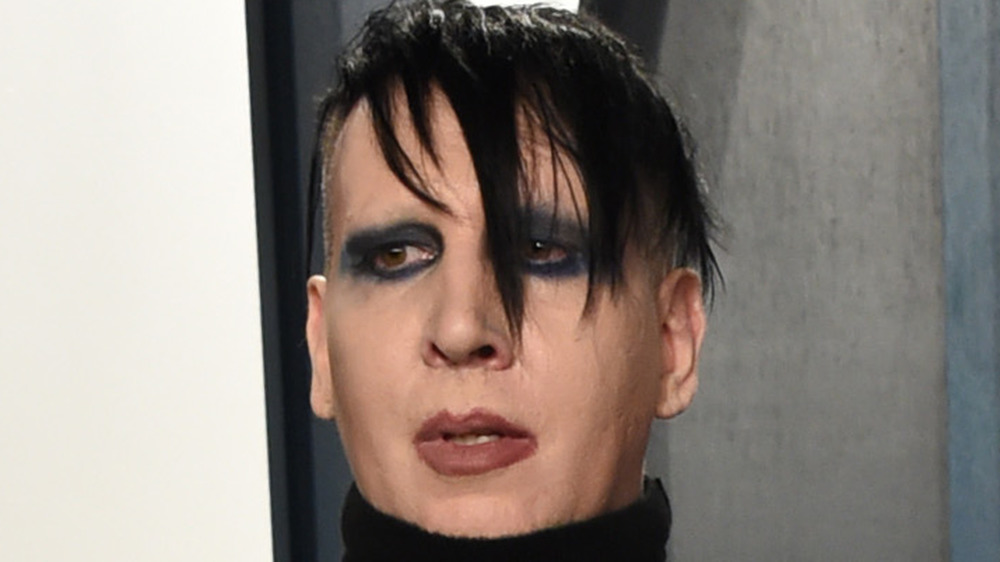 John Shearer/Getty Images
Days after Golden Globe-nominated actress Evan Rachel Wood came forward with abuse allegations against singer Marilyn Manson, Manson's former guitarist, Wes Borland, corroborated Wood's statement in an interview on the Twitch channel Space Zebra. 
Borland briefly played in Manson's band for a period of time that overlapped with Manson and Wood's three-year relationship, which ended in 2010. As outlets like NME and Loudwire reported, Borland confirmed Wood's account of events, which the Westworld actress also discussed in 2018. (Her earlier account was given as part of a testimony before Congress as an advocate for the Sexual Assault Survivors' Bill of Rights Act, though she did not name Manson as her abuser at the time, per People.)
Manson has denied the allegations made by Wood and his other accusers. In an Instagram post, the "Antichrist" rocker called the many, many claims "horrible distortions of reality," and seemingly invoked his other past controversies — like accusations that he influenced the 1999 Columbine school shooting — as a mode of defense. 
In response, Borland rebuked Manson's statement outright. Here's what he had to say about his former bandmate.
Wes Borland says Marilyn Manson is a 'bad guy'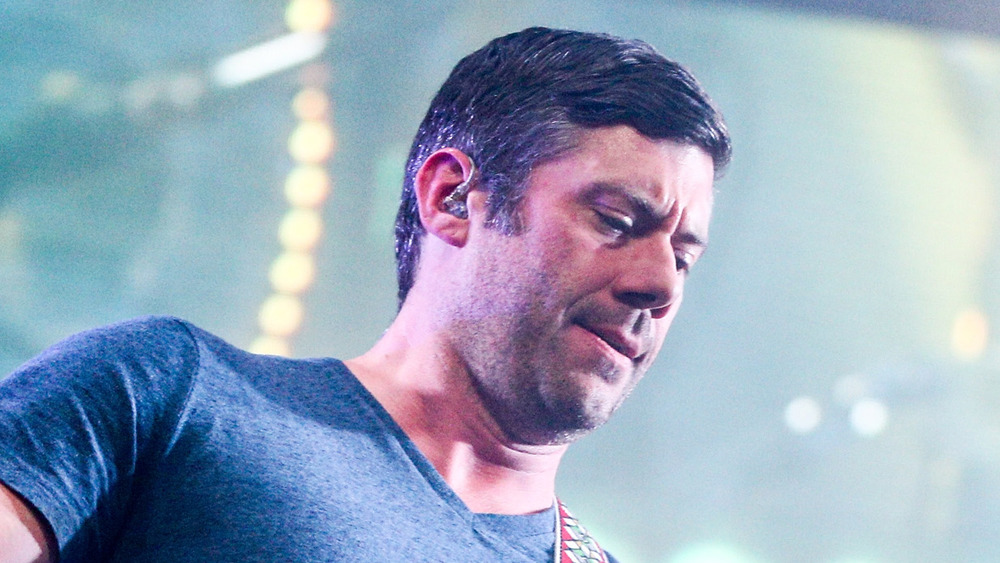 Rich Fury/Getty Images
Wes Borland, who currently serves as the guitarist for Limp Bizkit, corroborated Evan Rachel Wood's allegations against Marilyn Manson during a livestream on the Twitch channel Space Zebra. He claimed to have seen at least one instance of misconduct during his nine-month tenure as a guitarist for Manson between 2008 and 2009, though he did not go into detail about what he purportedly witnessed.
"Every single thing that people have said about him is f***ing true," stated Borland. "When people say [bad things about] these women that are coming after him right now... they are speaking the truth." After letting Twitch viewers know that it was indeed possible for Manson to both be "amazingly talented" as well as an alleged abuser, Borland referred to Manson as ultimately "a bad f***king guy."
Borland then went on to say on the record that he had personally seen Manson's mistreatment of Wood while Borland was "at [Manson's] house," though he did not clarify what incident he was referring to. After implying that the public at large should believe Manson's multiple accusers, Borland then concluded: "Sorry to take this to a dark place, but [Manson] is canceled, goodbye, don't let the door hit you on the way out."
Marilyn Manson has several accusers so far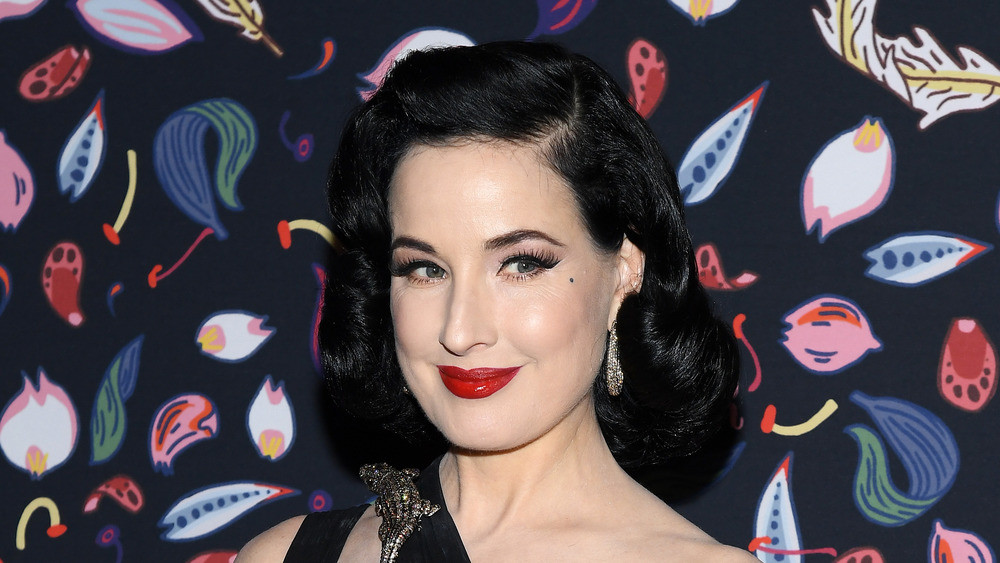 Pascal Le Segretain/Getty Images
After Evan Rachel Wood came forward with abuse allegations against Marilyn Manson, others with similar claims began to come out of the woodwork. Among them is Jenna Jameson, who came forward on Feb. 3, 2021 with her own account of the more disturbing nature of her brief 1997 relationship with the musician. "Once he started speaking to me violently, I was like... goodbye Brian," Jameson said in an interview with The Daily Mail, referring to Manson by his legal name, Brian Warner. She also described a litany of violent language Manson allegedly used against her, including descriptions of violent actions he wanted to perpetrate against her. At the time, Jameson said she could never "tell to what degree he was joking and to what degree he was serious."
Another former partner, performer Dita Von Teese, commented on the allegations shortly after both Wood and Jameson. Von Teese, who married Manson in 2005 and divorced him in 2006, posted a statement to her Instagram account in which she seemingly stood by Wood, Jameson, and others, but says their accounts "do not match" her own experience with Manson. "Abuse of any kind has no place in any relationship," Von Teese wrote. "I urge those of you who have incurred abuse to take steps to heal and the strength to fully realize yourself."
If you or someone you know has been the victim of sexual assault, you can call the National Sexual Assault Hotline at 1-800-656-HOPE (4673) or visit RAINN.org for additional resources.
If you or someone you know is dealing with domestic abuse, you can call the National Domestic Violence Hotline at 1−800−799−7233 or TTY 1−800−787−3224. You can also find more information, resources, and support at www.thehotline.org.