JoJo Siwa Reveals More News About Her Personal Life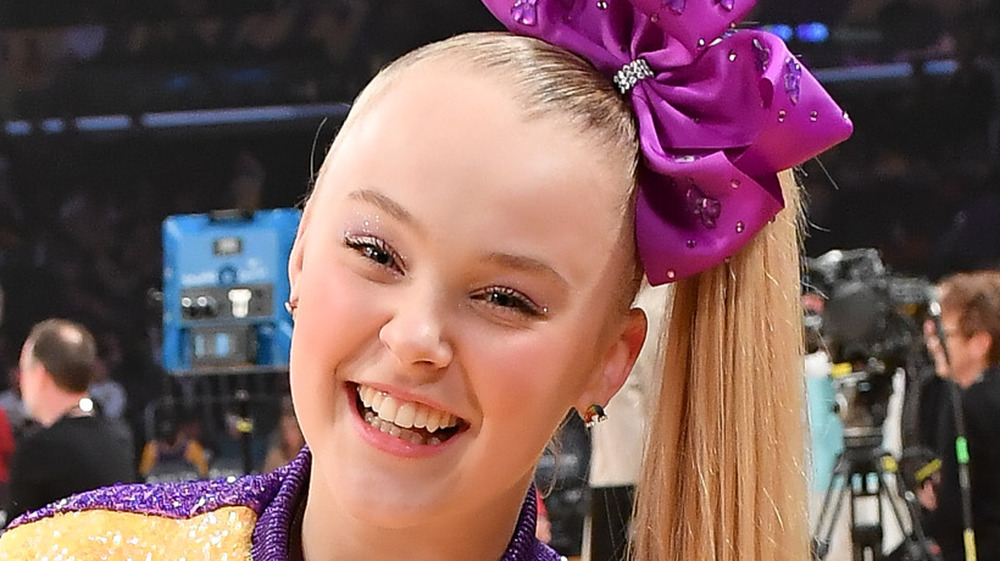 Allen Berezovsky/Getty Images
JoJo Siwa says she has "never, ever, ever been this happy before" after revealing she's got a girlfriend. JoJo gushed about her partner to Jimmy Fallon on Feb. 3, 2021, calling her the "most amazing, wonderful, perfect, most beautiful girlfriend in the whole world." The entertainer also admitted on The Tonight Show that it was actually her girlfriend who inspired her to publicly come out. "One day I was on FaceTime with my girlfriend... and I was like, 'I kind of just want to post this picture on my [Instagram] Story," she began. The picture in question — which quickly went viral — showed the 17-year-old wear a t-shirt reading: "Best. Gay. Cousin. Ever."
JoJo explained that prior to the big reveal, she had been filming videos with a group of LGBTQ+ TikTok creators, known as the "Pride House LA," which she assumed would "out" her anyway. Following multiple TikToks that day, including one dancing to Lady Gaga's "Born This Way" and a chat with her girlfriend, she felt ready to tell the world. "She was super encouraging, she was like, 'do it' and I was like, 'alright' and I did it... [then went] back to FaceTiming with her," JoJo said. 
While admitting it was "risky" to post the picture, JoJo said it was more important to stay true to herself and be able to "love who I want to love." While she did not reveal the identity of her girlfriend, it's not JoJo's first relationship. Previously, she dated TikTok star Mark Bontempo.
JoJo Siwa's 'heart [is] so happy' in her new relationship after splitting with Mark Bontmepo
An elated JoJo Siwa told Jimmy Fallon, "I'm just so happy because now I get to share what makes me the happiest with the world and it makes my heart so happy." But, prior to her latest relationship, the teenager — who has 32 million TikTok followers — dated another influencer in the TikTok world, Mark Bontempo. JoJo began dating Bontempo back in August 2020 and confirmed the news via TikTok. She uploaded a video of the two dancing with the sweet and short caption, "Meet Mark." 
JoJo and Bontempo were together for three months before calling it quits in November 2020, but JoJo stressed they were on good terms. Responding to trolls who criticised Bontempo, JoJo said he did not "deserve hateful things" (per E! News). She also wrote, "We're teenagers. And our relationship didn't work out right now. He did nothing. I did nothing. Just better being friends. Relax."
JoJo also downplayed that her sexuality was the reason for their breakup during a recent Instagram livestream. On Jan. 23, 2021, JoJo responded to fan queries when she said, "People in life break up and people as teenagers break up. You have a boyfriend or you have a girlfriend when you're six years old and you break up with them, you're not with them for forever."
But with JoJo the "happiest" she has ever been — there's no doubt we will get to see the cute couple soon. Stay tuned for a potential TikTok of the two!