Olivia Newton-John Has Something To Say To Grease Critics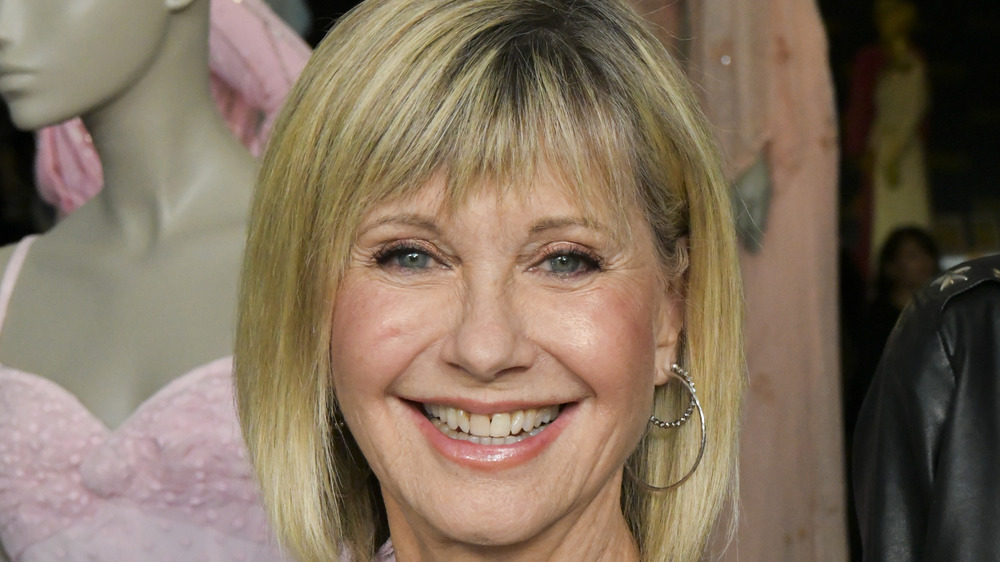 Rodin Eckenroth/Getty Images
The movie Grease will live on in pop culture history forever. However, according to some, the film hasn't aged well. In case anyone needs a refresher, Olivia Newton-John plays Sandy, a new student who met John Travolta's character Danny the summer before school started. She's stereotyped as a "good girl," while he leads the leather jacket-wearing, motorcycle-riding T-Birds clique. Basically, it's an "opposites attract" scenario that culminates with Sandy's "bad girl" makeover, ultimately ending up with the "cool" guy at school.
One Twitter user slammed Grease as "misogynistic" and "sexist," among other things. Another echoed those sentiments, tweeting, "Not only is Grease sexist ... it's also a terrible terrible film. I said what I said." Another wrote, "I wish I could watch grease without getting angry at how sexist it is." That being said, opinions have been very divided. 
One person came for the haters, tweeting, "Folks are really out here complaining about Grease being racist, sexist, and misogynistic. A movie made in the 70s about the 50s ...... the 50s." Someone else posted, "Nothing sexist; Grease was a story of how love triumphs over all." A different Twitter user, who seemingly believes Grease is problematic, wants it to serve as a teachable moment, explaining, "The fine line between 'politically correct' and 'censorship' is defining #grease (1978) as sexist and racist. Yes folks, America was very white and misogynist in the 50's. By hiding the evidence we will not change the past. #education is the way!" 
In early 2021, Newton-John herself chimed in.
Olivia Newton-John clapped back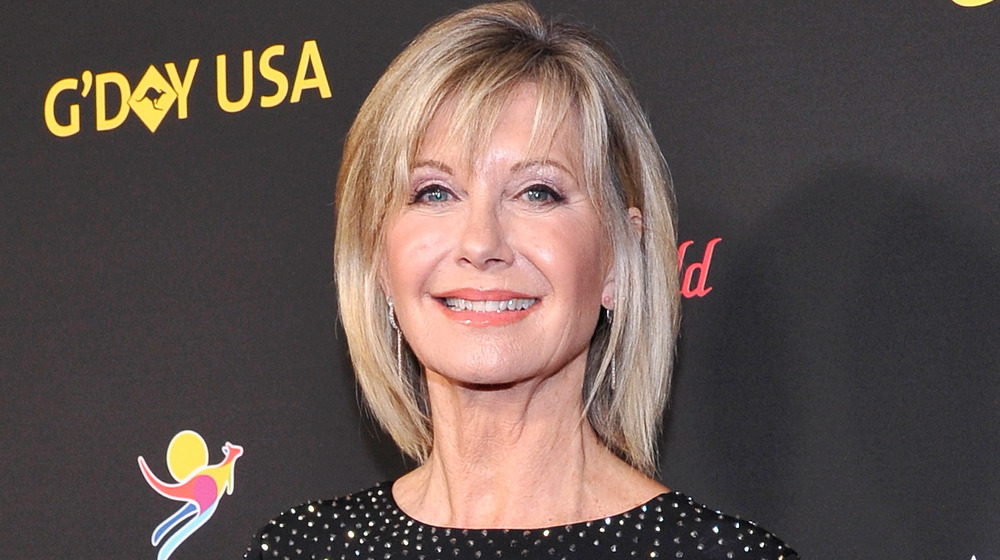 John Sciulli/Getty Images
One might say that Olivia Newton-John is "hopelessly devoted to" Grease decades after the film's release. Per NME, Newton-John deemed the objections to the movie "kind of silly" during an appearance on the podcast A Life Of Greatness. In regards to the people who are up in arms, labeling the movie as "sexist," the actress doesn't get why they are taking the musical "so seriously." Sandy's real-life counterpart remarked, "It was a stage play, it's a musical, it's fun." She declared that people "need to relax a little bit and just enjoy things for what they are"."
The actress added, "I mean, this movie was made in the 1970s about the 1950s." And, unfortunately, some of the problematic views in Grease were indicative of the film's timeframe. When it comes down to it, the "Physical" singer views the musical as a "fun movie that entertains people" and wants to leave it at that.