Why Chrissy Teigen Is Firing Back At Her Fans For Calling Her Tone Deaf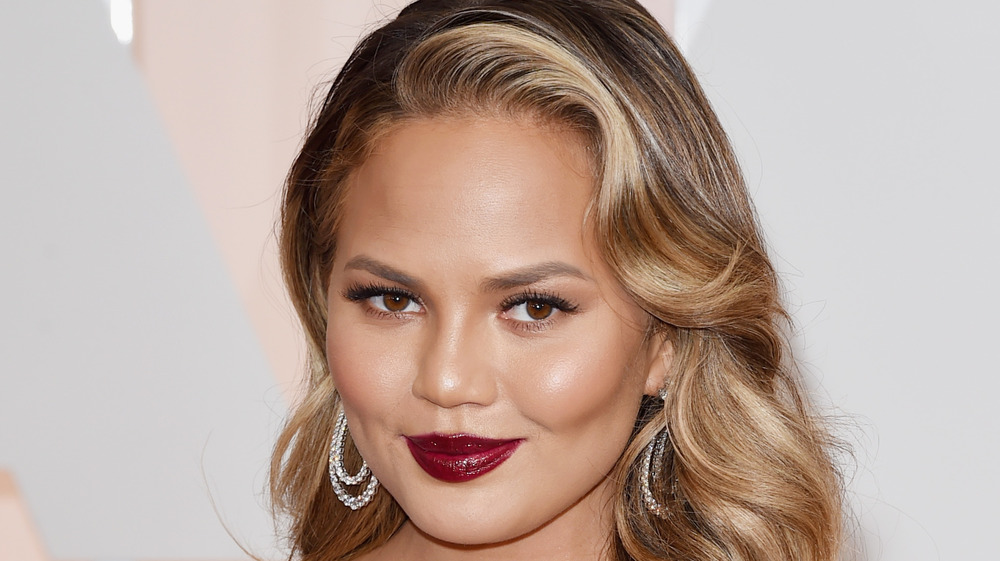 Jason Merritt/term/Getty Images
Chrissy Teigen is standing her ground after a controversial wine tweet ... that came off more like a "whine" tweet. On Feb. 3, 2021, Teigen nonchalantly asked her Twitter followers, "what's the most expensive thing you've eaten that you thought sucked?" She then answered her own question, writing, "one time john and I were at a restaurant and the waiter recommended a nice Cabernet. We got the bill and it was 13,000 dollars." She added, "HOW DO U CASUALLY RECOMMEND THAT WINE. we didn't even finish it and it had been cleared!!!" 
That story may be funny to some (say, the ultra-rich cast of Bling Empire or diamond-implanted Lil Uzi Vert), but to many of her more than 13 million Twitter followers still going through a pandemic, it was, as Page Six penned, "tone deaf."
The lovable supermodel, wife, and mom of two is (usually) hilariously candid on social media, which is perhaps why she gets 50k+ likes for her daily musings like clockwork. Whether the star is posting about enjoying hardboiled eggs in bed or uploading adorable videos of her family, she manages to keep the content charming and relatable (often inspiringly so, given her tragic loss in 2020). We've all cracked up over at least one of her brutally honest tweets! Yet, as fans are seeing red, she is not putting a cork in the conversation.
Here's how the internet has reacted to Chrissy Teigen's tweet, and how the star — clearly not backing down from this splash of backlash — has responded. 
Chrissy Teigen is standing by her wine tweet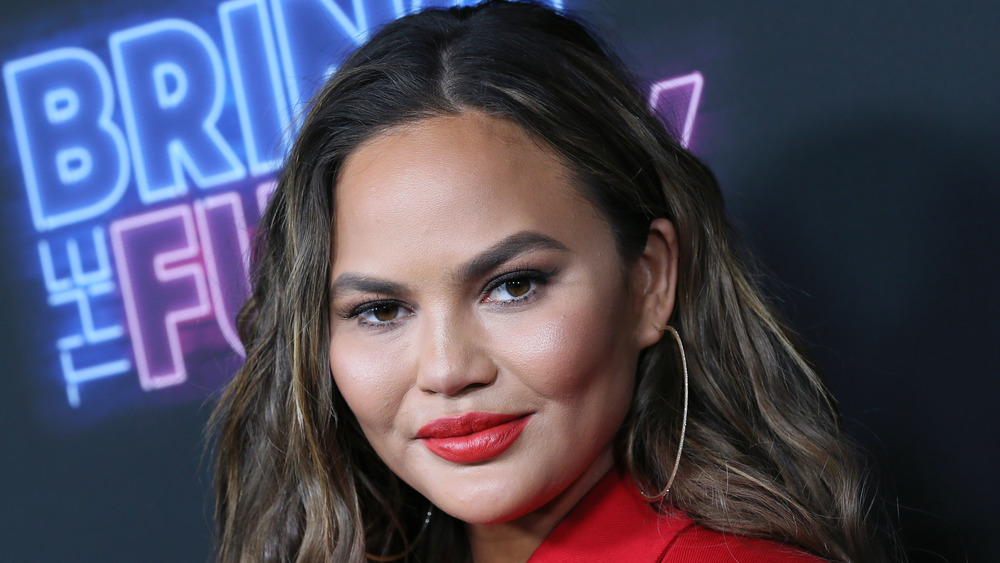 David Livingston/Getty Images
So, how did the internet react to Chrissy Teigen's off-putting wine tweet? Many aren't exactly bottling up their reactions. "if we raise the minimum wage then [Teigen] will have to pay $14k for a bottle of wine," one user joked. "That's over half what I make in a year," another began. "I work with children who've been abused and removed from their homes. You accidentally spent more on old grape juice than I see in six months and that was annoying for you. This system, any system that allows this, is a f**king farce." "Not saying rich people's experiences can't be different, but this is really tone deaf. Especially, given how many are suffering," replied a third.
That said, Teigen is standing firm, and even replying to users with honest anecdotes. "hey, not everything I say on my twitter is going to be relatable to you because it is my life and my twitter and my stories. I see your tweets, I get your jokes, you are so funny, yes, you really nailed me," she wrote amid a flurry of posts. In another tweet, she made light of her trending status on Twitter. "honestly, I will be that person for you. it is fun to gang up on me. ... I make it easy. have fun," the star continued. 
Ultimately, Chrissy Teigen's Twitter controversy and its ensuing sour grapes will probably dissipate, but a casual apology may lower the temperature.