The Truth About Whether Bling Empire Was Scripted Or Not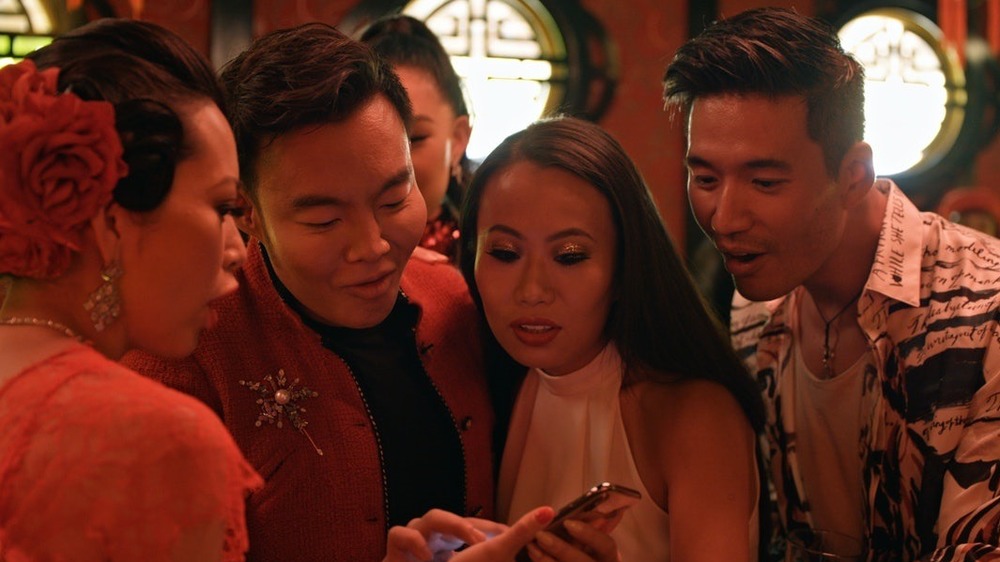 Netflix
Much like Christine Chiu's Louis Vuitton necklace at Anna's Shay's dinner party, Netflix's Bling Empire is getting serious attention. The reality series (think Keeping Up with the Kardashians meets Crazy Rich Asians meets ... a few more zeros tacked on) follows a very, very rich Asian social circle living, playing and (mostly) shopping in Los Angeles, Calif. Debuting on Jan. 15, 2021, the show glitzed its way into the Netflix Top 10 in two weeks, per Forbes, and though Season 2 hasn't been ordered yet, we have a feeling this empire will only rise. 
Seriously, who can resist the wealthy, yet endearing (and non-stereotypical) charms of its aloof cast? From the mysterious old-money heiress Anna Shay who, as we're told, "goes to Paris more times in a year than she goes to Silverlake" (via Variety) to the ever-handsome, more grounded model Kevin Kreider (he pays $1000 a month in rent as opposed to Kane Lim's $19,000), there's something for everyone. Especially if you enjoy witnessing people treat Saks Fifth Avenue like a grocery store.
However, per Hello magazine, some fans are wondering if the show — with so many moments packed into eight episodes — is scripted. Kevin's longing for Kim Lee feels like a real-life rom-com, no? And Christine being moved to the end of the dinner party table is just too good. Oh, and a certain type of pump being thrown out a car window? Come on! Well, here's the truth about whether or not Bling Empire is scripted.
Kevin Kreider had this to say about what goes down when the cameras are rolling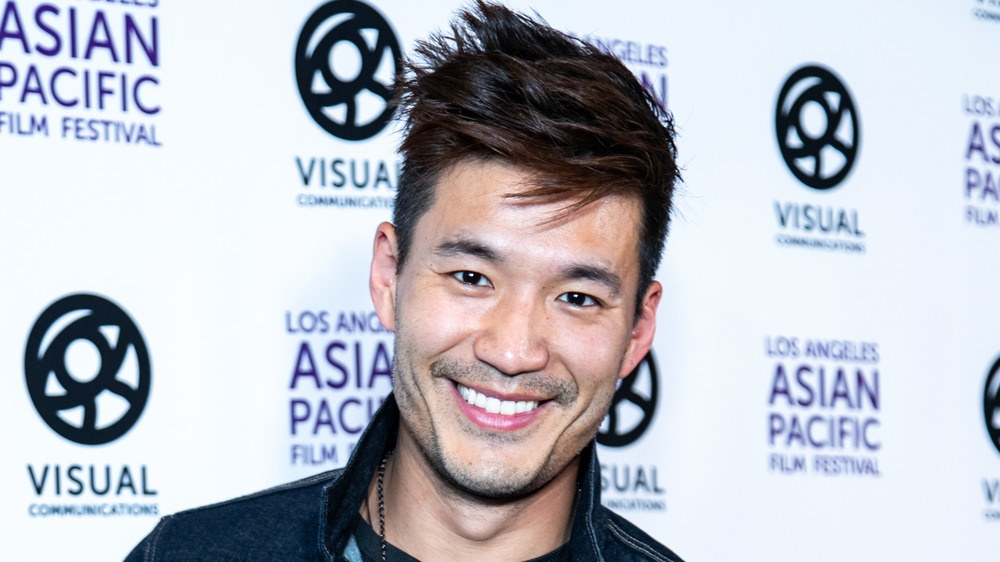 John Wolfsohn/Getty Images
So, is Bling Empire scripted at all? It must be, right? Well, Philadelphia-raised, South Korean model Kevin Kreider — the more grounded member of the Bling Empire friend group (a low bar for sure) — told E! News that it's completely real. "To me, it's 100 percent [real]," he told the outlet. "I know for what I went through, that was so real," he continued. "I even talked to the producers, and I said, 'Does this happen often in reality?' They said they pray for stuff like this because it's gold. It's real." He added that the show was indeed "documenting real-life stuff."
As for Kevin's search for his biological parents on the show? He's reportedly met with officials at the Korean Embassy and plans to continue the search post-COVID-19 (the show was filmed pre-pandemic). "I think that's something worth doing soon," he told E! News. "I just don't want to find my birth parents in the middle of the pandemic, because I don't want to meet them for the first time over Zoom." Kevin added, "With the show coming out, I wanted to give it a chance to maybe, somebody in Korea or somebody who knows these people or knows me to speak out and say something," he concluded. "So, that I'm very open to." 
Bling Empire may seem too wild to be real, but that's just what makes the show so fun!